Motorists have been warned to expect delays as the aftermath of French ferry workers' strike in Calais continued to be felt in and around Dover.
Here's a quick break-down of what services are running if you are travelling today.
Train
A Eurostar spokesperson confirmed that trains are running a "normal" service, with the first having already left Paris this morning. The company expects to sweep up many of the remaining passengers – a significant number of whom were stranded overnight – today.
Passengers travelling on the service today, which are all fully booked, are warned to leave at least 45 minutes for check in.
Ferry
Following MyFerryLink workers' strike, services have now resumed. The first service of the day was solely for freight vehicle, but the operator has confirmed they are now operating "mixed" ferries.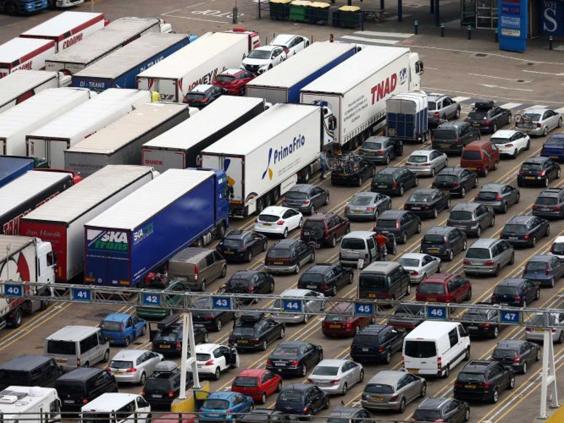 P&O ferries have also resumed service, but the operator has warned that although there are still spaces available travellers should anticipate heavy delays in and around Calais as the roads are heavily congested.
Motorways
Kent Police have confirmed that Operation Stack is still in place and will enter the second phase today. It will remain in place until the backlog of lorries has been cleared. The Highways Agency will be listing any updates here.
The M20 motorway is closed between Junctions eight (Hollingbourne) and nine (Ashford West), with the Highways Agency advising "non-HGV traffic" to use the M2 and A2 to Dover.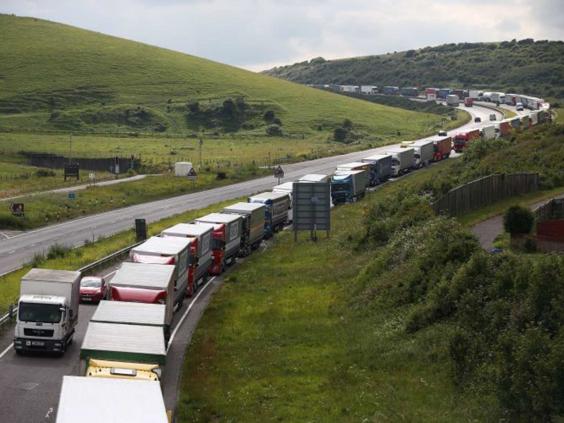 The Euro Tunnel shuttle service for freight vehicles has resumed operating four services an hour, but owing to heavy traffic estimates a waiting time of 90 minutes. On the French side the situation is much worse with an estimated wait of up to six hours. Latest updates can be found here.
Reuse content