Apps are imitating life in an increasingly politically corrupt Spain. A new computer game has been released, the aim of which is – playing a corrupt mayor – to get as filthy rich as possible. Inspired by a host of real-life graft scandals in recent years, the only rule of Corrupt Mayor Clicker is that everything you do in the game has to be illegal.
"Be a good politician, trick and steal all that's possible until you amass an insane quantity of money in our Swiss bank," says the game's blurb. So far it has been downloaded more than 100,000 times.
Several leading public figures in Spain have been accused of corruption in recent years. The former treasurer of the governing PP party, Luis Barcenas, is awaiting trial accused of corruption and running slush funds for senior members of the party. A nationalised bank, Bankia, stands accused of issuing secret, off-the-books, credit cards to board members, one of whom, Rodrigo Rato, a former deputy prime minister, also faces money laundering allegations. Both men deny the charges.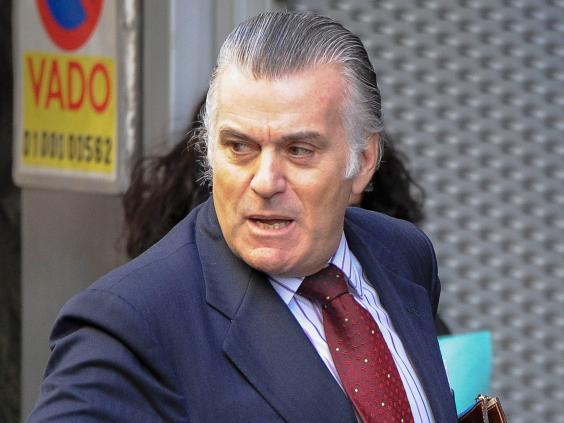 Several local officials have been jailed for corruption. One of them – Carlos Fabra, the PP's former head of the Castellon region – opened a €150m (£106m) airport in 2011, complete with a 24ft copper statue of himself at its entrance – to date, no commercial aircraft has ever landed or taken off there. Even the King's sister, Cristina, stands accused of tax fraud and has been stripped of her royal titles. She too denies the allegations.
"Every day, when we watch TV, a new corruption scandal hits," Javier Lopez Camba, one of the game's developers, told AFP news agency. Each of the scenarios in the game is designed to ape reported examples of corruption, but "any resemblance to existing persons is purely coincidental," Mr Camba was careful to add. The game encourages players to share their virtual dirty money on social media, with bank statements and other contracts available to post on the likes of Twitter and Facebook.
Fed up with what appears to be endemic corruption, in May, voters kicked the PP out of a number of key town halls in municipal elections including Madrid and Valencia, two of its former strongholds.
Despite the scandals, the PP now leads polls ahead of a general election, which is likely to take place in November.
Reuse content