Without a gun being fired – recently, at least – a new "self-governing" nation is flying its flag in the heart of Europe. For the first time since the 18th century, Corsica has installed a nationalist government which has declared the Mediterranean island to be culturally and historically separate from France.
In Paris, the implications of the nationalist victory in French regional elections this month are only just beginning to sink in. While the eyes of the world were fixed on a failed electoral putsch by the Far Right in mainland France, Corsican voters were quietly – unusually quietly for Corsica – making history.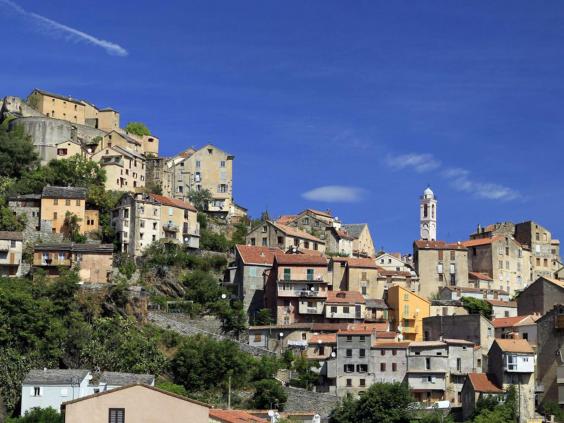 The island's traditionally quarrelsome tribes of "separatists", "nationalists" and "autonomists" combined to win power for the first time in the island's assembly and executive. Since Corsica already has a degree of self-rule, the victory will give the island's new government real opportunities for nuisance-making in Paris.
Corsican nationalists hope their new power will allow the island – population 320,000 – to follow Scotland and Catalonia along the road to greater autonomy and maybe, one day, complete independence. To the fury of the French government, the installation of the new president of the Corsican assembly last week became a grand-standing festival of pro-independence statements and gestures.
Jean-Guy Talamoni, 55, a lawyer and nationalist hardliner who has been compared by the Paris media to Gerry Adams of Sinn Fein, declared himself to be a leader of the "first national government of Corsica since the 18th century". 
Speeches were made and hymns were sung in the Corsican language. The black on white Corsican "moor's head" flag flew everywhere. The French tricolour was pushed into the background.
The island's nine-strong executive swore oaths of office in Corsican on a 1758 book, Justification of the Corsican Revolution, regarded as the bible of Corsican nationalism.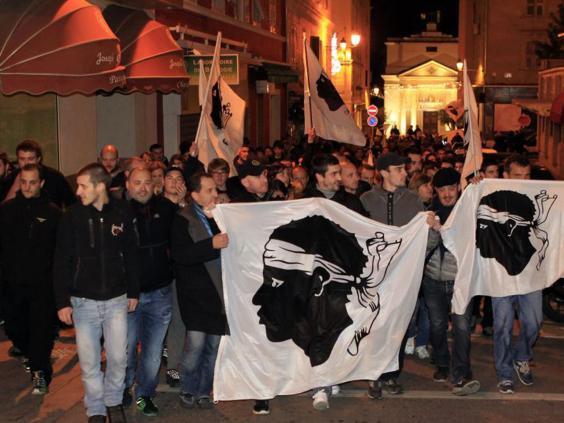 Mr Talamoni, 55, the new assembly president, dedicated his election to "those who have never accepted French rule … and have never ceased to fight for the survival of the Corsican nation".
He called for an amnesty for "political prisoners" and "those still in hiding". The main faction of a much-splintered, violent independence movement, the Fronte di Liberazione Naziunale Corsu (FLNC), gave up its "armed struggle" in 2014.
Although the violence was mostly low-level, there were occasional outrages, including the 1998 murder of the most senior French official in Corsica. 
A more moderate nationalist, or "autonomist", Gilles Simeoni, 48, has simultaneously been elected to run the Corsican "executive". He said recently that the moment had arrived "to rethink and reformulate" the relationship between Corsica and the French state.
World news in pictures
World news in pictures
1/39

Pilgrims wearing raincoats pray before the opening ceremony of World Youth Day in Krakow, Poland

REUTERS/David W Cerny

2/39

Former President Bill Clinton speaks on the second night of the Democratic National Convention in Philadelphia

REUTERS/Rick Wilking

3/39

Pennsylvania State Troopers face off with Bernie Sanders supporters and delegates outside of the convention arena after Hillary Clinton won the Democratic presidential nomination at the Democratic National Convention in Philadelphia

REUTERS/Mark Kauzlarich

4/39

Residents walk next to a graffiti of presidential candidate Maryse Narcisse together with ousted deposed president Jean Bertrand Aristide in a street of Port-au-Prince, Haiti. The country is currently in the early stages of elections for Senate

REUTERS/Andres Martinez Casares

5/39

Vehicles are seen stranded at a crossroads during a heavy rainfall in Xi'an, Shaanxi province, China. Recent flooding has left 300 people dead or missing.

Reuters

6/39

People enter the water for a morning swim at Copabacana beach in Rio de Janeiro, Brazil. The iconic Copacabana beach will be the starting point for the road cycling race, marathon swimming and triathlon competitions in the upcoming Olympics

AP Photo/Felipe Dana

7/39

Solar Impulse 2, a solar-powered airplane, piloted by Swiss pioneer Bertrand Piccard is seen as it lands in Abu Dhabi to complete its round-the-world flight

JEAN REVILLARD/AFP/Getty Images

8/39

People pray in front of the Tsukui Yamayuri-en, a facility for the disabled where a number of people were killed and dozens injured in a knife attack, in Sagamihara, outside of Tokyo, Japan

AP Photo/Shizuo Kambayashi

9/39

People mourn in front of candles and flowers on July 24, 2016 in front of the Olympia Einkaufszentrum shopping centre in Munich, southern Germany, where an 18-year-old German-Iranian student run amok on a shooting spree

HRISTOF STACHE/AFP/Getty Images

10/39 19 July 2016

A woman stands by the new makeshift memorial in tribute to the victims of the deadly Bastille Day attack at the Promenade des Anglais in Nice, after it was moved from the pavement of the road to the seafront so that the street can be re-opened

AFP/Getty Images

11/39 19 July 2016

CodePink demonstrators protest at an anti-Donald Trump rally in Cleveland, Ohio, near the Quicken Loans Arena site of the Republican National Convention

AFP/Getty Images

12/39 19 July 2016

Lightning is seen in the sky over the Ostankino TV tower during a storm in Moscow, Russia

AP

13/39 18 July 2016

A Turkish police restrains a man on the ground during an operation in front of the courthouse in Ankara. Turkey has detained more than 7,500 suspects involved in the coup plot seeking to oust the government

AFP/Getty Images

14/39 18 July 2016

Tents are seen set up along a mountain road during a camping festival in Luoyang, China

REUTERS

15/39 17 July 2016

A woman lays her head on the coffin of a victim of the failed coup attempt during his funeral in Istanbul

Getty Images

16/39 17 July 2016

People gather at a makeshift memorial on the Promenade des Anglais in Nice, in tribute to the victims of the Bastille Day attack that left 84 dead

Getty

17/39 17 July 2016

Police officers stand in front of an East Baton Rouge police car with bullet holes as it's towed away from the scene where three police officers were killed in Baton Rouge, Louisiana

Getty Images North America

18/39 16 July 2016

Surrendered Turkish soldiers who were involved in the coup are beaten by a civilian

Reuters

19/39 16 July 2016

People occupy a tank on the streets of Istanbul. Istanbul's bridges across the Bosphorus, the strait separating the European and Asian sides of the city, have been closed to traffic. Reports have suggested that a group within Turkey's military have attempted to overthrow the government. Security forces have been called in as Turkey's Prime Minister Binali Yildirim denounced an 'illegal action' by a military 'group', with bridges closed in Istanbul and aircraft flying low over the capital of Ankara

EPA/TOLGA BOZOGLU

20/39 15 July 2016

A man reacts near bouquets of flowers near the scene where a truck ran into a crowd at high speed killing scores and injuring more who were celebrating the Bastille Day national holiday in Nice

Reuters

21/39 15 July 2016

A child's toy is placed among the floral tributes laid out near the site of the truck attack in the French resort city of Nice

AP

22/39 15 July 2016

Investigators continue at the scene near the heavy truck that ran into a crowd at high speed killing scores who were celebrating the Bastille Day in Nice

Reuters

23/39 14 July 2016

Rescue workers help an injured woman to get in a ambulance, after a truck drove into a crowd watching a fireworks display during Bastille Day in the French Riviera town of Nice. A truck ploughed into a crowd leaving at least 84 dead and scores injured

AFP/Getty Images

24/39 14 July 2016

A dike between two lakes is seen under demolition in Wuhan, Hubei Province, China

REUTERS

25/39 14 July 2016

Mount Bromo spews ashes into the air during a volcanic eruption. Mount Bromo lies within Bromo-Tengger-Semeru National Park, a huge caldera containing several volcanoes, Indonesia

AFP/Getty Images

26/39 13 July 2016

Residents chant slogans during a protest against government's decision on deploying a U.S. THAAD anti-missile defense unit in Seongju, South Korea. The banner reads "Desperately oppose deploying THAAD in Seongju"

REUTERS

27/39 13 July 2016

Spanish bullfighter Miguel Angel Perera gets tackled by a bull during a bullfight at the San Fermin Festival in Pamplona

REUTERS

28/39 13 July 2016

The Solar Impulse 2 flying over the pyramids, Egypt Cairo. The experimental solar-powered airplane has arrived in Egypt as part of its global voyage

AP

29/39 13 July 2016

A man holding a Palestinian flag protests as he sits in the scoop of an Israeli excavator as tries to prevent it from clearing his land during a protest against Jewish settlements, near the village of Deir Qaddis near the West Bank city of Ramallah

REUTERS

30/39 13 July 2016

A man stands between thousands of paper lanterns, which were displayed and lit up the precincts of the shrine, where more than 2.4 million war-dead are enshrined, during the Mitama Festival at Yasukuni Shrine in Tokyo, Japan

REUTERS

31/39 13 July 2016

A cooling tower is seen under mechanical demolition in Binzhou, Shandong Province, China

REUTERS

32/39 12 July 2016

A bargeman works onboard a tow boat, which pulls a 750-metre-long (2461 feet) timber raft to the Novoyeniseisk wood processing plant down the Angara river near the Siberian village of Strelka in Krasnoyarsk region, Russia. Timber rafts or tied logs of the high quality Angara pine and larch are transported for about 500 kilometres (311 miles) from the areas of industrial wood felling in Taiga forest to the Novoyeniseisk wood processing plant, located on the bank of the Yenisei River in Lesosibirsk. The plant exports timber to Europe, Northern Africa and Asia, according to representatives

REUTERS

33/39 12 July 2016

The wreckage of a train after a head-on collision between two trains, near Corato, in the southern Italian region of Puglia. At least 20 people were killed in a head-on collision between two passenger trains, in one of the country's worst rail accidents in recent years. Investigators said at least one of the trains had been travelling very fast, and it was possible the collision was caused by human error

AFP/Getty Images

34/39 12 July 2016

People standing on the edge of the crater while watching the eruption of Mount Bromo in Probolinggo, Indonesia

REUTERS

35/39 12 July 2016

An activist wearing a hat representing the Philippine navy boat "Sierra Madre", now half-submerged at Second Thomas shoal of the Spratly islands, sits with protesters during a demonstration in front of the Chinese consulate in Manila, ahead of a UN tribunal ruling on the legality of China's claims to an area of the South China sea contested by the Philippines. Beijing lays claim to virtually all of the South China Sea, putting it at odds with regional neighbours the Philippines, Vietnam, Malaysia, Brunei and Taiwan, which also have partial claims

AFP/Getty Images

36/39 12 July 2016

The balloon of Russian adventurer Fedor Konyukhov is seen after it lifted off in his attempt to break the world record for a solo hot-air balloon flight around the globe near Perth, Australia

REUTERS

37/39 11 July 2016

A woman writes with a lipstic on police shields during an anti-government protest in Skopje. Macedonia has been locked in political crisis for more than a year, with anti-government protests fueled by allegations that the ruling conservatives had authorised wiretaps of opponents and thousands of senior officials. Political leaders have faced delays in implementing a European Union-brokered agreement to hold early elections

AFP/Getty Images

38/39 11 July 2016

An airport firefighter's unit spray water in the national colours over the aircraft carrying Portugal's national football team members during a welcome at Lisbon airport, after the Euro 2016 final football win over France The Portuguese football team led by Cristiano Ronaldo returned home to a heroes' welcome today after their upset 1-0 win triumph over France in the Euro 2016 final. / AFP PHOTO / PATRICIA DE MELO MOREIRAPATRICIA DE MELO MOREIRA/AFP/Getty Images

AFP/Getty Images

39/39 11 July 2016

A critically endangered Maui's dolphin swimming off the west coast of New Zealand's North Island. The International Whaling Commission (IWC) has called on New Zealand to take urgent action to save the world's rarest dolphin from extinction, voicing "grave concern" about its future

AFP/Getty Images
Jean-Pierre Susini, 67, a resident of the small village of Luri in northern Corsica, told the news agency AFP after the vote: "This is the culmination of 40 years of struggle." 
Negotiations are due to begin next month on the creation of a "single government" for Corsica by 2018, merging the island's executive with its two départements, or counties. Politicians on the French mainland now fear that these negotiations will become a battering ram for demands for greater autonomy. 
Centre-right opposition politicians have called on the government to slap down the pretensions of the nationalists. At a meeting on the island three days before the regional elections, the former President Nicolas Sarkozy said: "Mr Talamoni does not want the French Republic? Well, the French Republic does not want Mr Talamoni. This is France."
The Socialist-led government in Paris – beset by economic and security problems – is trying to avoid a confrontation. The Prime Minister, Manuel Valls, said last week that he was looking forward to a "serene, constructive and peaceful dialogue". He declared that Corsica was "part of the French nation and the French Republic" but said he recognised the island's differences"
Corsica is culturally distinct from the rest of France – more so than mainland regions which have their own languages, such as Brittany or Alsace. The island is socially is more like Sicily or Sardinia, controlled by a secretive family clan system. 
Although political violence has almost vanished, the murder rate remains nine times higher than in France as a whole.
Corsica won its independence from Genoa in 1755 and installed the first fully democratic system of modern times, two decades before the United States. The island was conquered by France in 1769 but became independent again – declaring an unlikely "union" with Great Britain – from 1789 to 1796.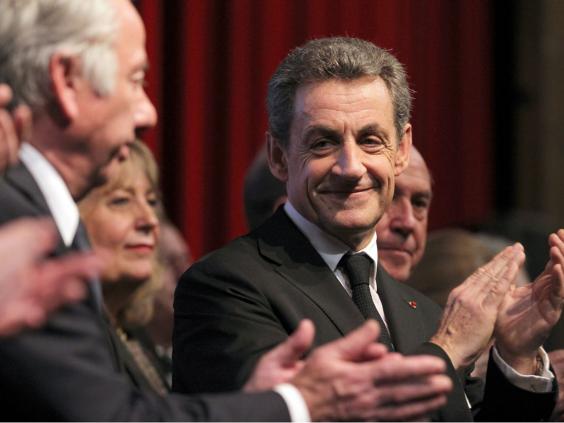 Polls suggest that most Corsicans oppose full independence – not least because the rest of France heavily subsidises the island's administration and transport links. Why, then, did the nationalists triumph in the regional elections? 
The end of the "armed struggle" in 2014, partly brokered by Mr Talamoni, healed divisions between moderate and more extreme nationalists. Mainstream French parties of centre-left and centre-right have become as unpopular in Corsica as they are in France as a whole.
The combined separatists led by Mr Talamoni and more moderate autonomists led by Mr Simeoni defeated the mainstream parties in the second round of regional elections on 13 December. Although they secured only 37 per cent of the vote, first place gave the nationalists a bonus of nine assembly seats – just enough to install a government.
As for the question of independence, Mr Simeoni told the local newspaper Corse-Matin: "Corsicans will decide. If they want independence, no one will stop them taking it. But conversely, if they don't want it, no one can presume to impose it on them."
Officials in Paris say the strategy of Mr Valls and President François Hollande is to bide their time and allow the jealousies between the different tribe of Corsican nationalists to resurface.
Le Monde warned last week, however, that nothing would ever be the same in relations between Corsica and "le continent". In a front-page editorial, it said: "In history, after bumpy journeys and prolonged transformations, a tipping point arrives when everything changes."
Reuse content