A court in The Hague has ruled that the Dutch government's plans to cut carbon emissions by 14-17 per cent by 2020 compared to 1990 levels were illegal. Instead The Netherlands must reduce emissions by 25 per cent in the next five years.
The case was filed by climate change campaigners, the Urgenda Foundation in 2013, on behalf of almost 900 Dutch citizens, and heard by the court on 14 April. The Hague district court then reached its verdict today when three judges announced for the first time that a government will be legally required to lower emissions.
Urgenda called it "the first case in Europe in which citizens attempt to hold a state responsible for its potentially devastating inaction." The campaigners celebrated at the court yesterday, saying that the verdict will set a precedent for other countries to bring in similar precepts.
The chairman of Urgenda and originator of the 2C maximum target for global warming in 1989, Professor Pier Vellinga, accused the government of "knowingly contributing" to breaking the target.
The Netherlands, with its flat terrain, is especially perceptible to flooding. It currently gets the majority of its energy from coal and gas, contributing to 0.5 per cent of the world's carbon emissions.
The government previously committed to closing coal plants, increasing wind and solar energy and heavily reducing gas extractions in the north of the country. Despite this, The Netherlands is behind countries like Germany and Denmark in terms of renewable energy use.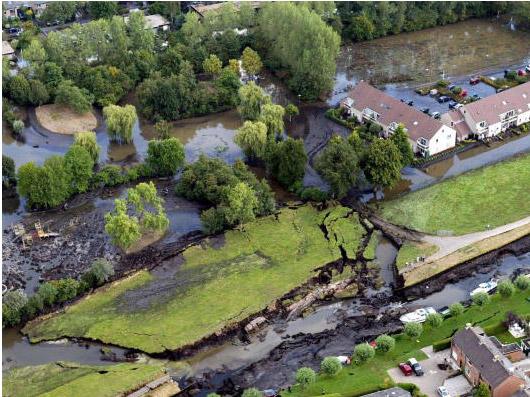 The judges' ruling said that, "the State must do more to avert the imminent danger caused by climate change" and that it has a duty to protect its citizens from the affects of global warming.
"The state should not hide behind the argument that the solution to the global climate problem does not depend solely on Dutch efforts," the ruling said. "Any reduction of emissions contributes to the prevention of dangerous climate change and as a developed country the Netherlands should take the lead in this."
The judges said that they exercised "restraint" by ordering a 25 per cent reduction in emissions by 2020, and not the 25 to 40 per cent norm in other developed countries.
The Dutch government has been ordered to pay the legal fees for Urgenda. It will have the opportunity to appeal to a higher court. It is not yet clear how the rulling will be implemented.