The Spanish nurse who became the first person to contract the deadly Ebola virus outside of West Africa said she discovered her diagnosis by reading the news on her mobile phone while in hospital.
Theresa Romero Ramos, the 40-year-old nurse, told Spanish TV station Cuatro that she read on Spanish news site El Pais that she had had two positive tests for Ebola, but that doctors had not told her she was infected.
She said: "I found out on my mobile phone.
"I felt something was up because to begin with the doctors and nurses in Alcorcon were coming in and out every hour and then they start to come in less often.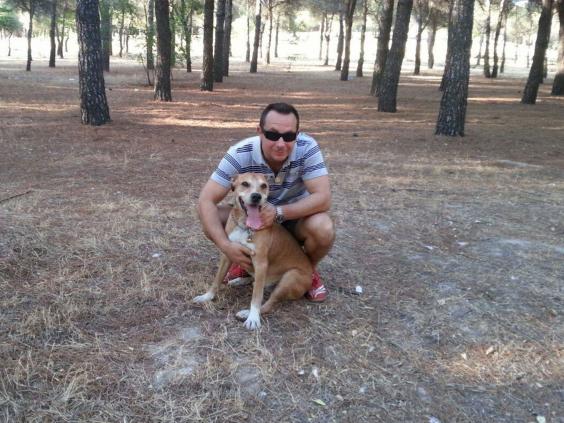 "I was listening to them behind the door and I suspected something – then the last time they came in [my room they were] in white suits.
"I asked my doctor for my result and they weren't very clear with me, and then I really suspected it," she told the broadcaster.
"I go my mobile and I read on El Pais that they'd said I had two positive tests for Ebola. But no one had told me."
Mrs Romero Ramos is understood to have contracted Ebola during her contact with Spanish missionary Manuel Garcia Viejo, who died from the disease in September. 
She entered the missionary's room at the Carlos III hospital while on duty twice; once to change an incontinence pad and once to clean up his room after he had died.
See the Ebola outbreak mapped
See the Ebola outbreak mapped
1/7 25 March 2014

This outbreak of the Ebola virus first emerged in the Guéckédou region of Guinea, at a crossroads with both Liberia and Sierra Leone

2/7 31 March

On 31 March the WHO confirmed the outbreak was now international, spreading first into Liberia's northern-most Lofa region

3/7 27 May

The virus spread to Sierra Leone at the end of May - just as agencies were hoping the worst was over

4/7 27 July

In Sierra Leone the virus boomed, and then it spread to Nigeria when the Liberian diplomat Patrick Sawyer flew from Monrovia to Lagos

5/7 9 August

The Nigeria cases sparked fears around the world, and there have now been deaths in Spain and Saudi Arabia involving people who had travelled to West Africa. The numbers of cases continue to rise

6/7 17-20 September

In mid-September, Senegal confirmed its first case linked to the Ebola outbreak, a development the WHO described as a top priority emergency. Numbers of cases continued to grow exponentially in Guinea, Sierra Leone and Liberia, as experts warned they could number one million by January if not contained

7/7 8 October

Two cases of Ebola have now been reported in the US and Europe - the first times the virus has been contracted among health workers outside Africa
The nurse's husband, Javier Limon, is also in hospital, and the couple's dog became the centre of protests and an online petition when Mr Limon attempted to halt their pet from being put down by authorities.
Mrs Romero Ramos had previously insisted that she "hasn't the slightest idea" how she contracted the virus, and that she followed all safety protocols while in contact with the missionary and his belongings.
But she revealed to El Pais on Wednesday that she touched her face after her first visit to the missionary's room while still wearing her gloves, when she was in the process of removing her protective suit.
"I think the error was the removal of the suit," she told the paper by telephone. "I can see the moment it may have happened, but I'm not sure about it," referring to when she touched her face.
Mrs Romero Ramos went on holiday in Spain after the second of her Ebola patients died on 25 September, and she started to feel ill on 30 September.
Despite her trade union insisting that she had asked three times to be tested for Ebola before the infection was confirmed on Monday, El Pais claims Mrs Romero Ramos admitted to the paper that she did not tell her doctor she had been in contact with the two Ebola patients.
Two hairdressers are now reportedly being monitored for the symptoms after it was discovered that the nurse was in contact with them after seeing her doctor.
Reuse content