An elderly Greek couple have opened up their home to refugees after witnessing the dire conditions at the Idomeni camp located on the border with Macedonia.
"I saw them, they were sick, their lungs full of liquid. He coughs and coughs – what can I say?"
"A week ago two girls came by with eight children, they said they were hungry, I gave them something to eat; they told me they would like to shower so I let them in to shower.
Then a girl came and embraced me. I started to cry and so did my husband."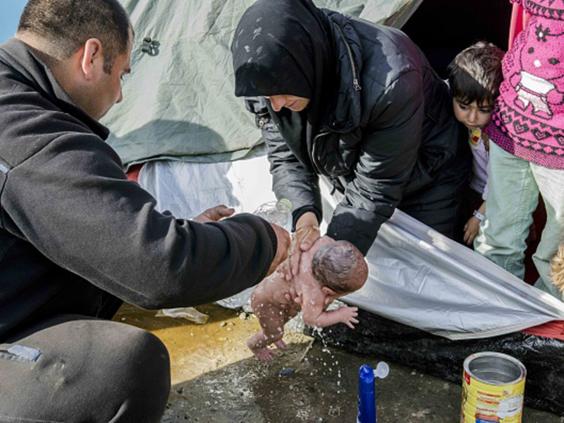 This weekend, a photograph emerged showing a refugee woman washing her 20-day-old baby at the Idomeni refugee camp, where more than 14,000 people are living, unable to travel further after Macedonia closed its borders.
Reuse content