European Union officials reacted with caution to the win by Catalan independence parties, underlining they are making no plans for the region's secession from Spain. At the same time, separatist movements across Europe reacted with delight.
Although the Catalan government has announced plans to begin negotiations with EU institutions, the European Commission's chief spokesman, Margaritis Schinas, would not comment on what he called "regional elections". Commission President Jean-Claude Juncker "did not have any contact with Catalan or Spanish authorities so far."
However, the Commission's studied neutrality had already been undermined by last week's revelation that a parliamentary answer on recognising a unilateral declaration of independence from Catalonia had been rewritten. The curt English language response said it would take no position on internal constitutional arrangements, but in Spanish an extra paragraph said a regional parliament could not decide the fate of its territory. 
Neither of the European Parliament's two leading political groups would speculate on the next steps. But Europe's many independence movements drew heart from the result. 
In Belgium, riven by disputes between Dutch-speaking Flanders and French-speaking Wallonia, the separatist N-VA congratulated Catalan voters. "Catalonia gave a clear signal that can't be ignored," said N-VA leader Bart de Wever. Activists hung a banner from a Brussels office block saying, "Catalonia today, Flanders tomorrow". But there are no plans for a referendum in Flanders, where separatist sentiment is relatively low.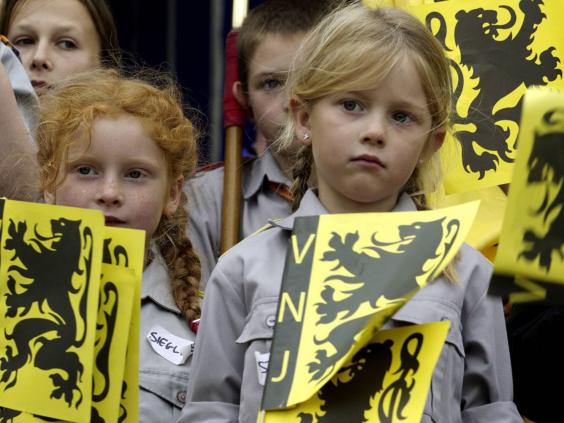 In Scotland, the SNP's main Europe spokesman, MEP Alyn Smith, celebrated what he called a "thumping majority for a referendum", while MP Paul Monaghan called on David Cameron to respect the outcome and co-operate with Catalonia's President, Artur Mas.
Elsewhere in Spain, the president of the Basque government, Inigo Urkullu, called for a "legitimate and coherent" referendum on the future of the Basque people. "We need a new political statute for Euskadi," he added, using the Basque name for the mountain region that – like Catalonia – has its own language and culture. In Italy's Veneto region, Gianluca Busato, the businessman who organised an online independence "referendum" last year for the region, said Catalonia's path to independence would generate popular momentum around Europe.
Reuse content