Parisians are calling on the government to combat sexual harassment on public transport after a poll shows that 100 per cent of the women said they experienced at least one incident.
Shocking results show that each of the 600 women surveyed said that they were subjected to sexually-motivated abuse by strangers on trains and the Metro at some point in their lives, according to news website The Local.
Half of all the women polled – who are from the Seine-Saint-Denis and Essone suburbs of Paris – said that the distressing events happened before they even reached the age of 18.
However, due to the "invisible" effects of unwanted attention, crude comments and intimidating behaviour, women are less likely to report them as they would with physical attacks.
Top 10 bucket list destinations
Top 10 bucket list destinations
1/10 1. Eiffel Tower- Paris – France

Getty Images

2/10 2. The Grand Canyon – USA

Getty Images

3/10 3. Big Ben – England

Getty Images

4/10 4. Stonehenge – England

Getty Images

5/10 5. Houses of Parliament – England

Getty Images

6/10 6. Statue of Liberty- USA

Getty Images

7/10 7. The Pyramids of Giza – Egypt

Getty Images

8/10 8. Great Wall of China – China

Getty Images

9/10 9. Tower of Pisa – Italy

Getty Images

10/10 10. Niagara Falls – USA/Canada

Getty Images
As behaviour such as wolf-whistling and threatening body language are hard to prove, it can then also be extremely difficult to prosecute offenders without evidence and help of witnesses.
A 26-year-old anonymous woman said that Paris was the worst city she had lived in when it came to feeling safe around men on public transport.
She told The Local: "The men in Paris take a lot of liberties... it's like they don't really care what they say or how it might make someone feel.
"Sometimes I deliberately change train carriages if there are lots of men. I'd rather not put myself in a situation where I'm alone with only men because I know what would happen."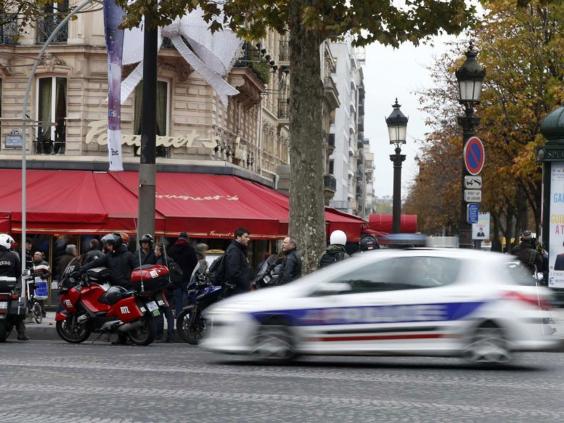 A report with the detailed findings of the poll was sent to France's health minister Marisol Touraine yesterday by the High Council for Equality between Women and Men (HCEfh) to spur the government into action.
Ms Touraine said the government will respond to the "high quality" report within a few weeks.
Campaigners are seeking training for women in self-defence and what to do in the event that they get harassed, especially in enclosed spaces such as moving public transport.
The Council defined "gender harassment" as "the imposition of any kind of words of behaviour that are intended to created a situation that is intimidating, humiliating, degrading, or offensive".
Reuse content