At least four people have been killed after mudslides engulfed homes on the Swiss-Italian border.
The mudslides follow days of torrential rain in the area. Flood alerts also have been issued by the two countries.
Two women died in Switzerland when a wall of mud engulfed their apartment building in the village of Davesco-Soragno on Sunday morning.
Four injured people were taken to hospital and rescuers are hunting for an unknown number of survivors.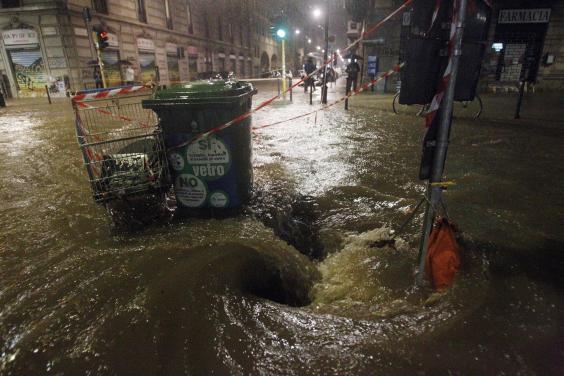 Over the border in Italy, a 70-year-old pensioner and his 16-year-old granddaughter were killed after a mudslide destroyed their house.
The area has seen more rain in the last few days than it would expect to see in a year.
The levels of lakes Lugano and Maggiore, which span the border, are said to be dangerously high.
At least 11 people have been killed by extreme weather in Italy in the last month.
Extreme flooding has also occurred in the major Italian cities of Milan and Genoa.
Reuse content