A police raid has uncovered around €650,000 in cash in the home of the anti-Semitic comedian Dieudonné, it emerged yesterday.
The find could mean serious legal trouble for Dieudonné. It could also infuriate some of his devoted fans.
The comedian, who created the controversial "quenelle" arm gesture, is under investigation for fraudulently organising his own bankruptcy. Last year, he appealed on the internet for fans to send money to help settle his debts to the government – including €65,000 for seven convictions for inciting hatred against Jews.
Earlier this month the French authorities banned Dieudonné's stand-up comedy act, Le Mur [the wall]. He is now touring France with an amended version of this show.
At the time of the ban, the Prime Minister Jean-Marc Ayrault, said that the government also planned to "get at Dieudonné, through his wallet, like Al Capone". This was a reference to the imprisonment of the Chicago gangster for "tax evasion" in 1931 after the US authorities had failed to convict him for his criminal activities.
A series of simultaneous police raids was made on Monday on Dieudonné's theatre in eastern Paris and several homes, offices and studios, including a large country house in Eure-et-Loir, 60 miles west of the capital. Judicial authorities yesterday confirmed a report by RTL radio that the investigators had seized bank notes worth €600,000 and $15,000 in Dieudonné's house in Eure-et-Loir. Other judicial sources said that the total value of the find was over €650,000.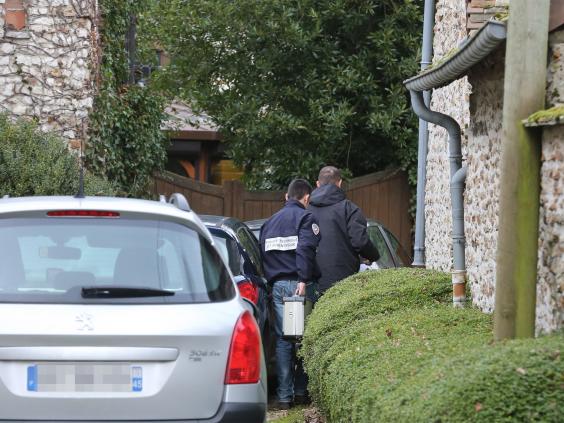 Although holding such a large amount of cash is not illegal in itself, it poses several awkward questions for the 47-year-old comedian. He is under investigation for alleged money-laundering and fraudulently engineering his own bankruptcy to avoid paying taxes and fines.
Dieudonné's lawyer, Jacques Verdier, confirmed that a large amount of cash had been found but described the figures of €650,000 as "exaggerated". He said that the money came from the "box-office" at the comedian's shows and tickets existed to prove it.
"It is all perfectly above board," he said.
Dieudonné's business – including stage-shows and videos – had a turnover of €1.8m and a profit of €230,000 in 2012. Last year he made an appeal for cash on the internet to help pay the fines and €900,000 in back taxes.
"The government is after my skin," he said. "My house is going to be put up for auction… If I can lay my hands on €550,000, I can remain the owner of my house. If enough of you respond, we can raise this sum…"
The house was later sold to Dieudonné's production company.
French authorities have also traced unexplained transfers by the comedian to Cameroon – his father's native country – of €400,000, including €230,000 last year alone. The fines and damages imposed on Dieudonné for seven convictions for inciting hatred against Jews or mocking the Holocaust have still not been paid.
Last week two court bailiffs called at Dieudonné's home in Eure-et-Loir to serve notices of non-payment of these fines. One of the bailiffs complained that a rubber bullet was fired at him from behind a gate by an unseen assailant. Dieudonné was arrested for questioning and interrogated for six hours and then released.
The comedian denied that he was at the house at the time. He also denies all the other allegations. His lawyers announced earlier this month that he had settled his tax dispute with the government.
Dieudonné M'bala M'bala rejects accusations that he is anti-Semitic. He says that his "jokes" about Jews and the Holocaust – often obscene – are an assertion of his right to freedom of speech. The Jewish lobby in France, he says, has closed down all right to criticise Jews.
In 2006 he told The Independent that "Zionists" had used the Holocaust to stamp out recognition of all other suffering in a "world cursed by the power of money".
Once part of a successful double-act with a Jewish comedian, Dieudonné severed himself from the entertainment mainstream in France about 10 years ago. Dieudonné was scarcely known outside France before the Premiership footballer, Nicolas Anelka, performed the comedian's trade-mark, obscene gesture "la quenelle" after scoring a goal earlier this month.
Critics say that the arm gesture has become an anti-Semitic symbol. Dieudonné and Anelka insist that it is merely "anti-system" or anti-establishment.
Reuse content