A man has been jailed for twelve months after being filmed throwing a white and ginger kitten at a wall in France.
Video footage of Farid Ghilas, 24, appeared online showing him picking the cat up and launching the animal in the air towards a block of flats in a housing estate.
Ghilas appeared at a Marseille court on Monday, where he was found guilty of acts of cruelty against a domestic and tame animal, according to news agency Agence-France-Presse.
Animal rights activists staged a protest outside the court during the hearing and a petition was signed by 260,000 people calling for Ghilas to receive "exemplary punishment".
Prosecutor Emmanuel Merlin told the court Ghilas' sentence was justified, as "his particularly perverse and sadistic act disgusted the entire planet."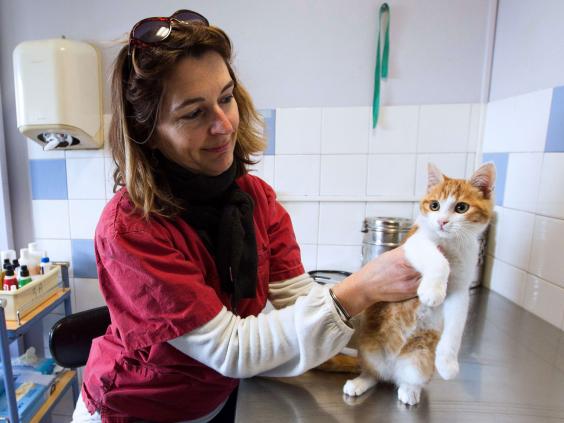 The Society for the Protection of Animals said five-month-old Oscar is being treated for a stomach injury and a broken foot, but is otherwise expected to make a full recovery.
Warning: Video contains graphic footage viewers might find distressing