A suitcase filled with aerosol cans has exploded outside a reception centre for refugees in Germany.
The blast was reported outside the facility in Zirndorf, Bavaria, on Wednesday afternoon as tensions in the country remained high following a series of terror attacks.
A spokesperson for Middle Franconia Police said the explosion was reported shortly after 2.15pm local time (1.15pm BST).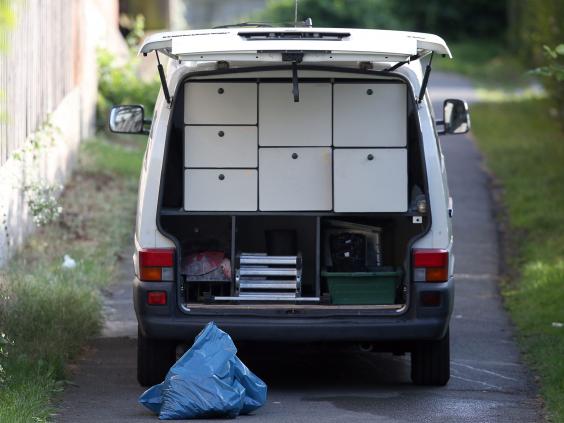 Officers arrived to find a suitcase burning on a path and quickly extinguished the blaze before explosives experts started an investigation.
"No evidence has yet been found that an explosive device was detonated inside the suitcase," a spokesperson said.
"It is possible that aerosol cans stored in the suitcase caused the explosion in question.
"It appears that no one was in danger at any time. No injuries have yet been reported to the police."
Officers were searching the area for two people seen with the suitcase shortly before the incident.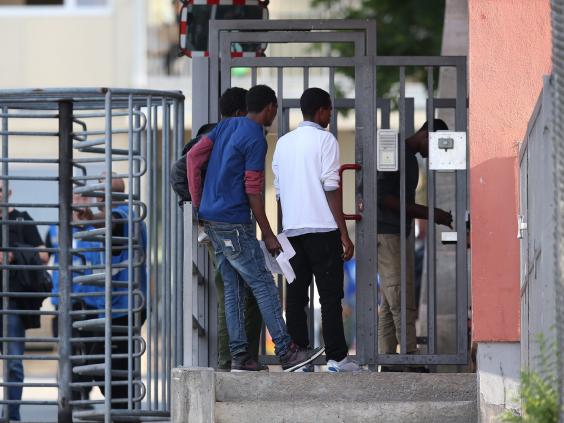 They were described as a man "of Mediterranean appearance" in his 30s wearing a jumper and jeans, and a slim woman aged around 25 wearing a black jacket and jeans.
Photos of the scene showed police officers surrounding the remains of a suitcase on a footpath around 100 metres from the reception centre.
The incident came just days after a failed Syrian asylum seeker blew himself up in a suicide bombing outside a music festival in the Bavarian town of Ansbach.
Mohammad Daleel, 27, had pledged allegiance to Abu Bakr al-Baghdadi, the leader of Isis in a video shared by the terrorist group.
Earlier the same day, a 21-year-old Syrian refugee killed a pregnant woman with a machete and injured several others in an attack in Reutlingen.
In pictures: German train axe attack
In pictures: German train axe attack
1/8

Blood stains are seen on the regional train on which a man allegedly wielding an axe attacked passengers in Wuerzburg

EPA

2/8

A patch of blood and the remains of bandaging material lie on a sidewalk near Wuerzburg

EPA

3/8

The body of a 17-years-old attacker is carried to a hearse in Wuerzburg

AP

4/8

Police officers search for evidence near Wuerzburg

EPA

5/8

Police stand by the regional train on which a man wielding an axe attacked passengers in Wuerzburg

EPA

6/8

Firefighters stand at a road block in Wuerzburg

EPA

7/8

Rescuers gather on a road near railtracks in Wuerzburg after a man attacked train passengers with an axe

AFP/Getty Images

8/8

German emergency services work in the area where a man with an axe attacked passengers on a train

Reuters
It came after a German teenager of Iranian heritage shot nine people dead before turning the gun on himself in Munich on 22 July.
In another attack on 18 July, a teenage Afghan refugee attacked train passengers with an axe in Wurzburg and was shot dead by police.
The wave of attacks has fuelled growing anti-migrant sentiment in Germany, where more than 1 million asylum seekers arrived last year during the continuing refugee crisis.
A government report found that 2015 was a record year for political violence as rising tensions drove clashes between right and left-wing protesters and more than 1,000 crimes targeting asylum seeker accomodation, including attempted murder, grenade attacks and arson.