Germany and Greece agreed a breakthrough deal last night to extend the stricken Mediterranean country's rescue loans package and stave off the immediate prospect of it crashing out of the eurozone.
The package was presented as a deal done by the eurozone countries together, but there has been little doubt throughout the tense and at times angry negotiations that it was Germany which pulled the strings.
Having refused to grant Greece's request of six months' grace on its loans and a rapid rolling back of austerity measures, Germany eventually accepted the belated compromise of a four-month extension.
That means Greece will now not run out of money next month and allows the new government in Athens space to continue negotiating with its creditors for a relaxation of the terms of its debt.
However, while the extension will get Greece through its spring loan repayments to the International Monetary Fund, it is not long enough to last through the €7bn of loans due to be repaid to the European Central Bank in July and August.
In pictures: Solidarity protest for Greece in London
In pictures: Solidarity protest for Greece in London
1/7 London

Campaigners hold a solidarity protest for Greece in Trafalgar Square

2/7 London

Campaigners hold a solidarity protest for Greece in Trafalgar Square

3/7 London

Campaigners hold a solidarity protest for Greece in Trafalgar Square

4/7 London

Campaigners hold a solidarity protest for Greece in Trafalgar Square

5/7 London

Supporters blow horns, chant slogans and hold various signs to show support for Greece's new anti-austerity government

6/7 London

Christos Giovanopoulos from the Greek group 'Solidarity For All' speaks against the 'regime of austerity and social barbarism' and how Greece has a chance to escape a country in crisis, now under Alexis Tsipras and the Syriza party

7/7 London

A sign reads 'Merkel Crete is here' as the Greece Solidarity Campaign, Syriza London and other organisations gathered for a mass rally in support of the people of Greece in Trafalgar Square
In an indication of how ill-tempered the talks were between Germany's hardline austerity proponent Wolfgang Schäuble and his opposite number from Greece, the finance minister Yanis Varoufakis, Mr Schäuble hinted that he had scored a great victory.
"The Greeks certainly will have a difficult time to explain the deal to their voters," he declared.
Several analysts agreed that the result of the talks amounted to a humiliating defeat for Greece.
Essentially, Greece has performed a U-turn on Prime Minister Alexis Tsipras's declaration that the previous bailout was "dead", along with the control of the so-called Troika of the EU, IMF and ECB. Under the deal, the current bailout continues under the auspices of the same international creditor groups.
But Mr Varoufakis said: "The four-month period will be a time to rebuild new relations with Europe and the IMF." He said that he had managed to stave off measures that would worsen Greece's "recession".
While 72-year-old Schäuble has been accused of intransigence and dogmatic insistence on holding the line against debt or austerity forgiveness, Mr Varoufakis and his team have been criticised for intemperate language and leaking private communiqués between the various parties.
However, Mr Varoufakis denied such tactics and rejected suggestions that he had used bluffs and threats as a negotiating tactic.
The agreement was, he said, a "small step to a new direction" for Greece. The country would continue with the painful reforms, he said.
Greece now has to come up with a list of proposed reforms to its economic policies by Monday night. These then have to be agreed with its creditors by the end of April.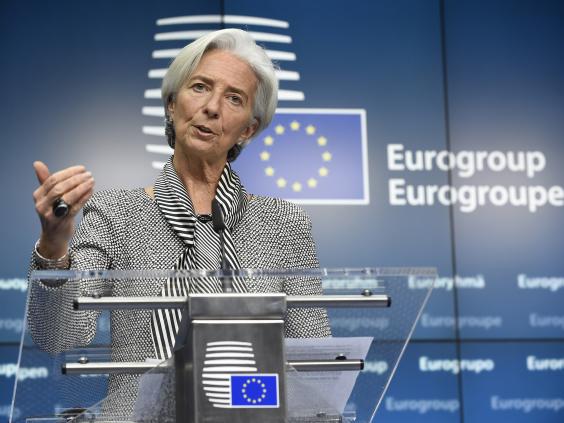 However, in one victory for his government, Greece has succeeded in averting the eurozone group's previous insistence that the country achieve a primary surplus of 3 per cent of GDP
Jeroen Dijsselbloem, the chairman of the finance ministers' group who brokered the deal, said: "Tonight was a first step in this process of rebuilding trust. As you know, trust leaves quicker than it comes."
Austrian Finance Minister Jörg Schelling added: "This is not about winners and losers."
In the run-up to last night's deal, there were reports of increasing financial stress in Greece as its citizens began moving their money out of local banks. A reported €500m of deposits were shifted out of Greek bank accounts on both Wednesday and Thursday, with millions more yesterday, although analysts said this did not represent an outright run.
Sebastien Galy, a foreign exchange analyst at Societe Generale, told the BBC: "It certainly looks like we're moving away from disaster. It should help a stress that has been building up in the market to be released."
Christian Keller, at Barclays, added: "Patience was stretched to its limits in the negotiations, but these ultimately seem to have led to a compromise situation in which a Greek exit from the euro area is avoided."
Stock markets surged on relief at the news, with the Dow Jones Industrial Average in the US closing at an all-time high, rising 154 points to a record 18,140.
Shares in Europe were expected to follow suit when they open for trading on Monday morning. However, most big investors had predicted that a compromise deal would be reached at some point over the next few days.