Two primary schools in Amsterdam have mounted a campaign aimed at encouraging white families to enrol their children as pupils, asking: "Is this white enough for you?".
More than 90 per cent of the pupils at the the Avonturijn and St Hoogdalen schools are from ethnic minority backgrounds, but the schools are located in mixed neighbourhoods and face closure if they cannot drive up falling pupil numbers by becoming more representative.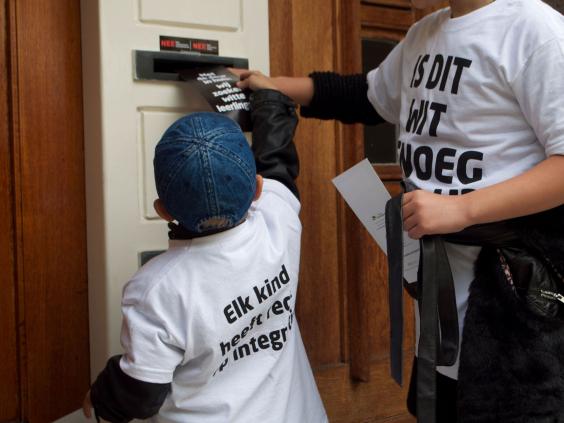 The schools decided to draw attention to the problem and challenge segregation by 'going white'.
Scores of the schools' pupils took part in the campaign, wearing white T-shirts that read "Is dit wit genoeg voor u?" (Is this white enough for you?), while parents went door-to-door distributing flyers explaining why the schools were looking for white pupils.
The Parool website quoted Mirjam Leinders, from Amsterdam's Asko school board, as acknowledging the campaign was controversial, but saying that both primary schools were "good schools but they are black schools in a mixed area" and that a school "should reflect its neighbourhood".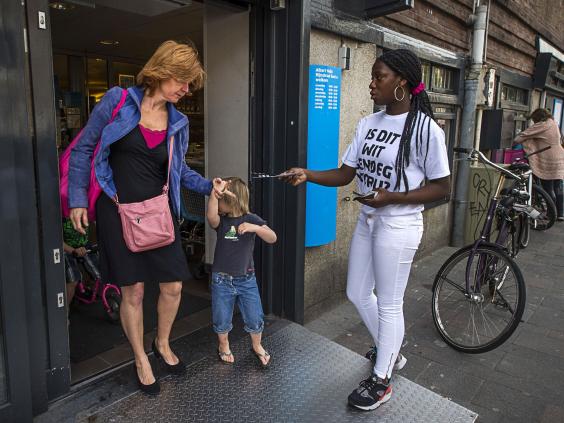 A post on the English-language Dutch news blog 24Oranges commented that while Amsterdam is proudly multi-ethnic, segregation in its schools is "commonplace" and parents, regardless of nationality, would rather their children went to go to "white schools". It says that "black schools" don't do as well as their predominantly Caucasian counterparts. Many parents in the country claim to want their children to go to mixed schools, but only really consider a school good when its ratio has a higher proportion of white youngsters.
Segregation is a big issue in Holland, where the terms 'black schools' and 'white schools' are common. In the capital of Amsterdam, some are even described as schools with 'kids that don't look Dutch' and 'kids that look Dutch.'
Although liberal in many ways, with Amsterdam home to numerous different nationalities and communities, its school system does not appear to reflect wider society.
Reuse content