Children in Italy plan to crowdfund €3 million to buy an unspoilt island to keep it out of rich buyers' hands, La Stampa reports.
The youngsters, from a middle school in Mosso, Piedmont, want every Italian child to donate 50 cents so they can buy the island which they would rename 'isola dei regazzi' – The Children's Island.
Budelli, currently known also as the Rose Island, is an uninhabited island in the Maddalena archipelago, between Sardinia and Corsica, famous for its pink sandy beaches, and is considered the most beautiful in the Mediterranean, the website reports.
The children said: "The message we want to convey is this: if all Italian school pupils donate €0.50 each we could raise the €3 million needed to win the next auction, which means this piece of heritage won't fall into the hands of a stranger."
They have so far raised €75 from the town's 1,500 residents, which they said "seems small, but it's a first step". 
The island has been at the centre of political wranglings for several years, with New Zealand banker Michael Harte having paid €2.94 million for the island when it was auctioned in 2013.
According to La Stampa, the business tycoon had initially drawn up conservation plans for the island, but local politicians opposed them and wanted to bring the island back under state control following the previous owner's bankruptcy.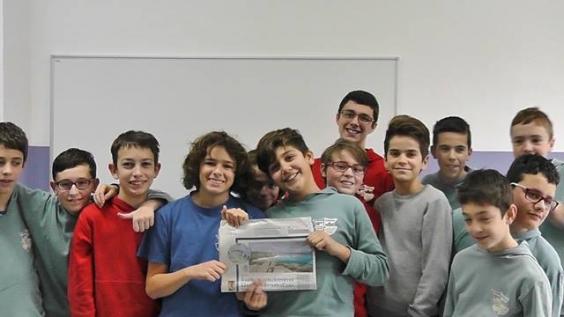 Although the Kiwi businessman eventually won custody of the island, the New Zealand Herald reports he has since given up on the project, with his lawyer citing "persistent opposition" as the reason.
The children got the idea for the project after they read the news about Mr Harte in Sunday's La Stampa, and had a discussion about what might happen to the island in class.
Francesco Grillo, a student at the school, told the paper: "We read about the businessman trying to buy it and at the point we thought 'we could make the dream of maintaining it in public hands a reality'."
They have since launched the campaign, called Non si s-Budelli l'Italia, on Facebook. 
Reuse content