Turkey's Prime Minister has called a prominent female journalist a "shameless militant woman" who should "know her place".
Recep Tayyip Erdogan lashed out at Amberin Zaman, the Turkish correspondent for The Economist, on Thursday while speaking at an election campaign rally.
Remarks she had made while interviewing the opposition leader, Kemal Kılıçdaroğlu, on television the previous day had been condemned as "insulting to Islam and Muslims" by pro-Government supporters on social media.
She had asked Mr Kılıçdaroğlu whether a "Muslim society is able to question" the authorities.
Mr Erdogan was speaking to a crowd of supporters in Malatya, southern Turkey, when he made the comments reported by Today's Zaman.
Video: 'We already know who will win' say Turkish voters
He called Ms Zaman a "shameless militant woman disguised under the name of a journalist".
"Know your place," Erdoğan added. "They gave you a pen and you are writing a column in a newspaper.
"And then they invite you to a TV channel owned by Doğan media group and you insult at a society of 99 per cent Muslims."
Doğan Holding is one of Turkey's largest conglomerates and Mr Erdogan is in a long-standing feud with its proprietor, Aydin Dogan.
The Prime Minister has denounced "made-up news" about Government corruption in the group's papers, while Mr Dogan claims a huge fine over alleged tax irregularities against his firm was politically motivated. 
"Mr Erodgan came to power using democracy. He is a product of democracy, but he can accept democracy only for himself," he told the Wall Street Journal.
"He cannot accept side components of democracy such as free media."
The Economist defended Ms Zaman, who has been the magazine's Turkish correspondent for 15 years, in a statement on Thursday.
Calling her "widely respected", it said the publication stood firmly by her and her reporting.
"The intimidation of journalists has no place in a democracy," it added.
"Under Mr Erdogan, Turkey has become an increasingly difficult place for independent journalism.
"Freedom House, a New York based media watchdog, recently downgraded the country from 'partially free' to 'not free'."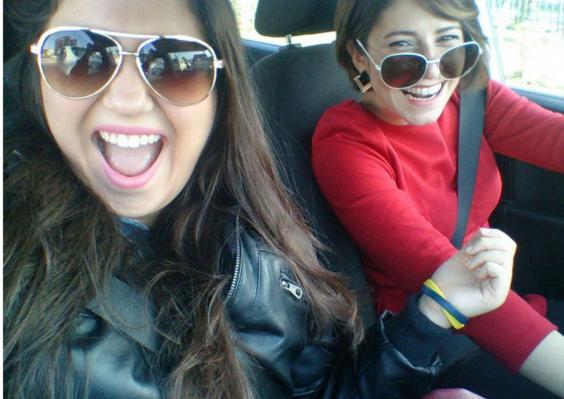 As well as a crackdown on journalists and investigative reporting, campaigners in Turkey are concerned about a regression with women's rights.
The Deputy Prime Minister, Bülent Arınç said women "should not laugh in public" in a speech on "moral corruption" last month.
Turkey also came under international criticism for attempts to block Twitter and YouTube earlier this year.
There have been waves of anti-government protests in Taksim Square in Istanbul and a teenage boy died earlier this year after being hit in the head with a tear gas canister fired by riot police.