A new video has been released by an international crime team investigating the MH17 crash appealing for information on a Russian Buk launcher that it says is the "main scenario" in their investigation into the tragedy that saw 298 people die last July.
The appeal video that was released yesterday, has urged witnesses to come forward with information on a Buk launcher the investigation team say was moved by separatists on July 17, the day of the crash.
The Malaysia Airlines flight from Amsterdam to Kuala Lumpur killed all 298 passengers on board, with the majority being Dutch.
Ukranian and Western authorities have long claimed that the MH17 was brought down by separatists using Russian made Buk missiles. However, President Putin's government has dismissed these claims and accused Ukranian forces of being responsible.
In the appeal, the Dutch-led investigation team suggests that footage and intercepted recordings show that the Buk was transported by pro-Russian rebels near to the crash site hours before the plane was brought down on July 17.
The video also includes two newly released phone conversations between rebel soldiers on July 17.
The investigation team believe that these intercepted recordings prove that a Buk was in the Donetsk on July 17 at 9.08 am and had a crew accompanying.
The Malaysia Airlines MH17 plane crashed at 16:20pm.
The second recording took place at around 08:00am on July 18 and, it is claimed, indicates that the Buk was moved to Russia following what one of the men refers to as a "disaster".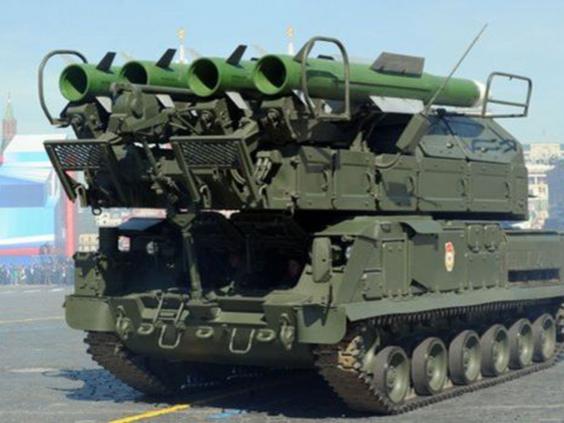 Speaking after the release of the appeal video, Dutch Public Prosecutor, Wim de Bruin, was keen to stress that there was "more than one scenario" being investigated and that the appeal for witnesses did not mean that police and prosecutors had "definitively concluded what had caused the MH17 crash."
In the preliminary report released by the investigation team last September, it said that the aircraft had been brought down by "high-velocity objects", but did not specify the involvement of any particular group.
The final report is expected to be released by the investigation team in October.
Reuse content