Thousands of migrants remain trapped in a dusty no-mans-land between Macedonia and Greece, as growing numbers of images emerged showing desperate clashes between parents and riot police.
Macedonia, which declared a state of emergency on Thursday along its southern border, sent riot police backed by armoured vehicles to hold the border on Friday as thousands of migrants attempted to make their way north after landing in Greece.
Witnesses reported that officers used stun grenades and tear gas, as well as laying barbed wire, to control the crowds massing at the railway station in the small town of Gevgelija.
Many families attempted to reason with the officers, holding their children up in the air in a plea to be allowed through the riot shields.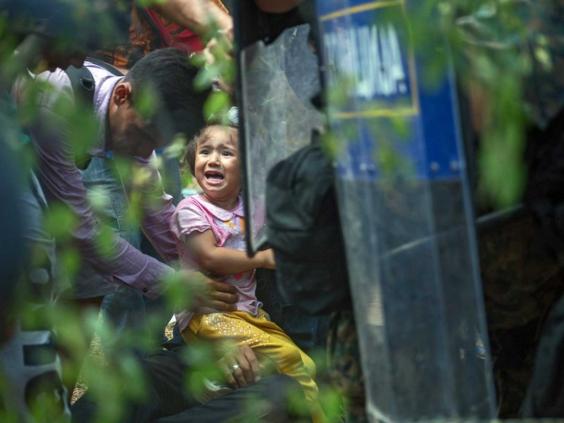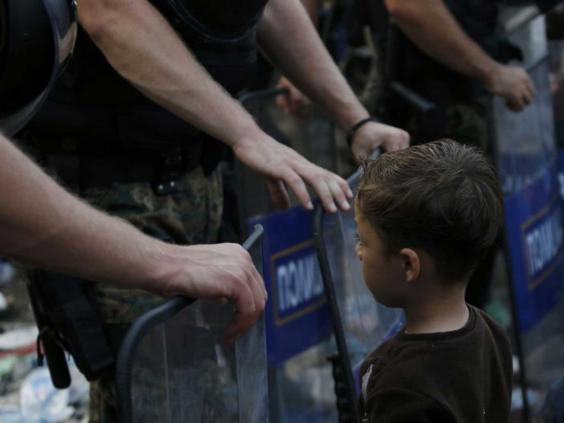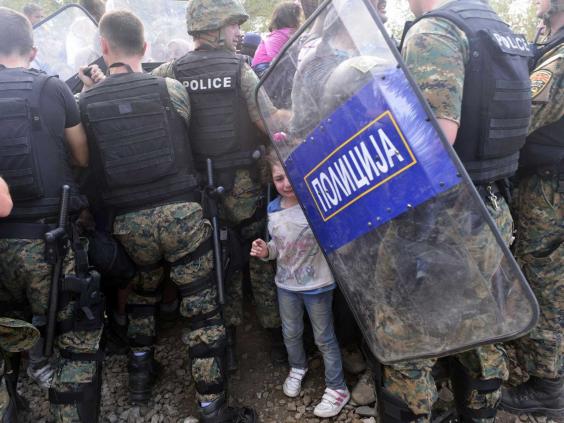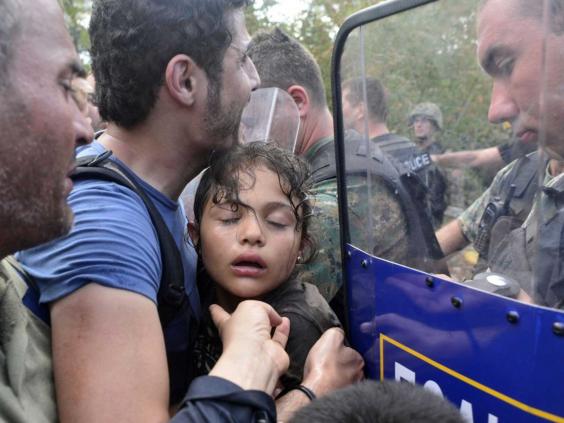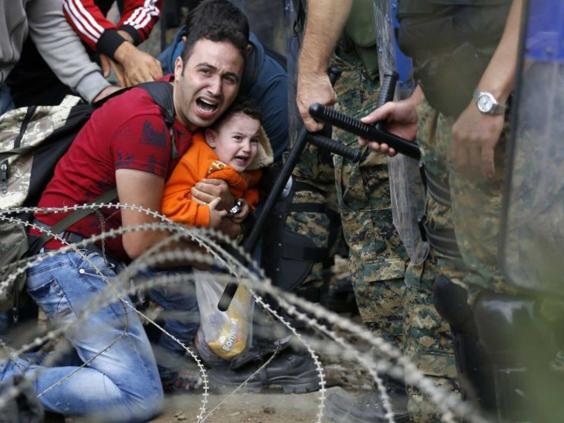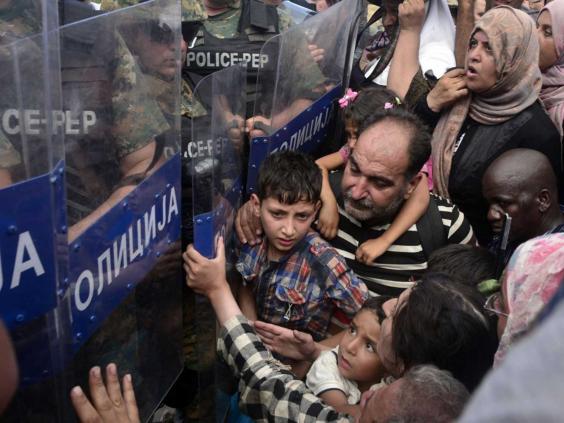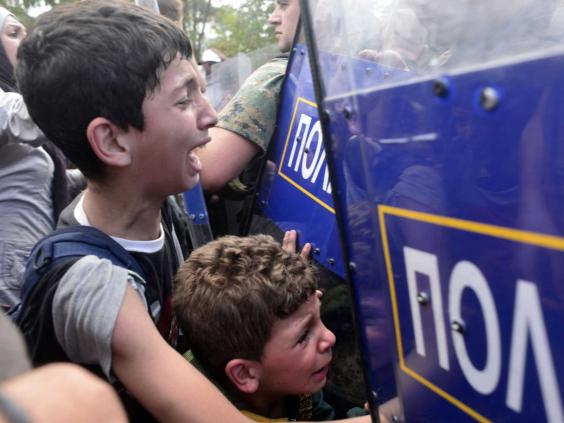 "These men are heartless," Yousef, a Syrian refugee who gave only his first name, told The Associated Press.
He held a little wide-eyed girl with curly hair in his arms and pointed toward the policemen: "They don't care about our tragedy."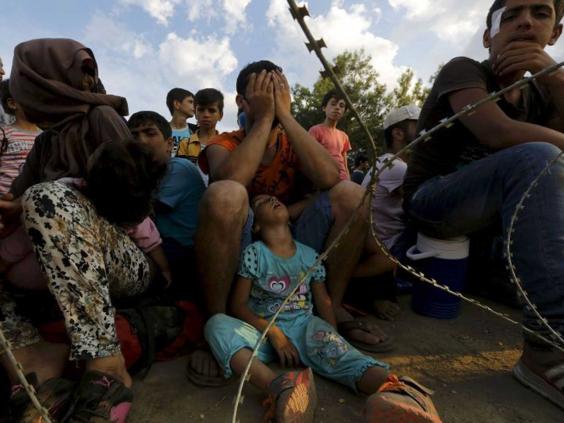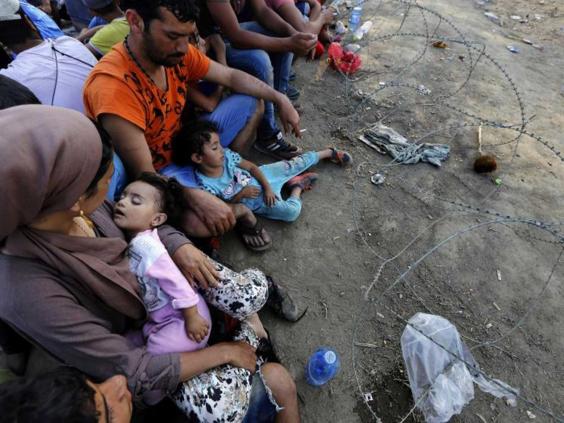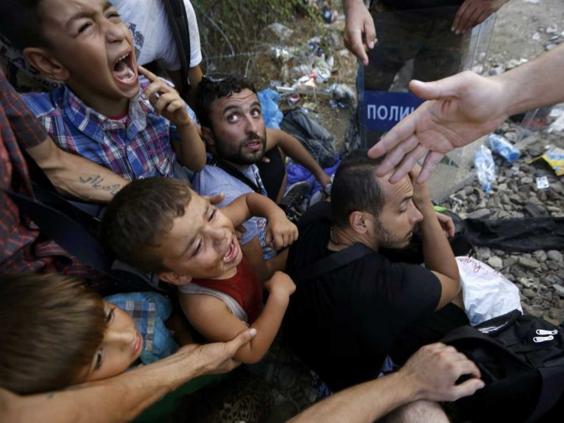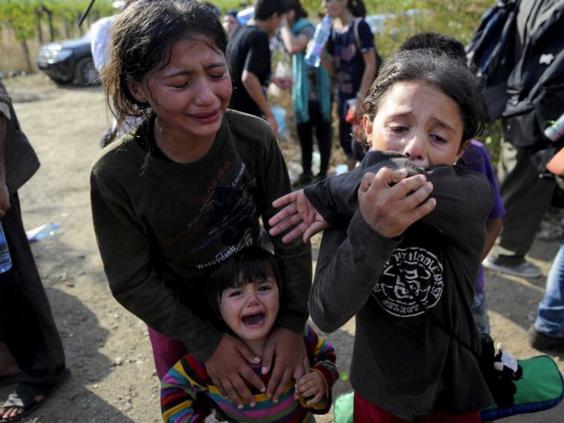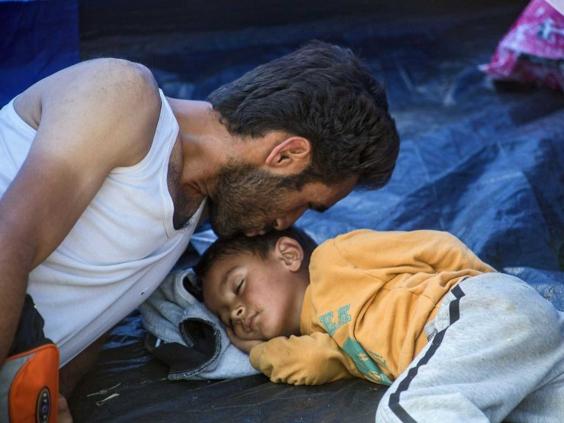 The United Nations refugee agency, UNHCR, said it was becoming "particularly worried about the thousands of vulnerable refugees and migrants, especially women and children, now massed on the Greek side of the border amid deteriorating conditions." 
Amnesty International has also voiced its concern. Europe Deputy Director Gauri van Gulik said the Macedonian government is treating the individuals at the border as "rioters rather than refugees who have fled conflict and persecution".
Macedonia has defended its actions on the border, claiming that the migrants had not been mistreated. Macedonia's Foreign Minister Nikola Poposki told the BBC that there had been "dramatic increase" of the number of migrants in the past few days.
He continued: "we have reached numbers of 3,000 to 3,500 per day which obviously is not something a country of two million people and our resources can handle on a daily basis."
Reuse content