In a new human wave surging through the Balkans, thousands of exhausted migrants from the Middle East, Asia and Africa crossed on foot on Monday from Macedonia into Serbia on their way to Western Europe.
The rush over the border followed Macedonia's decision to lift the blockade of its border with Greece, after thousands of migrants stormed past Macedonian police who tried to stop their entry by force.
About 7,000 mostly Syrian migrants, including many women with babies and children, crossed into Serbia by Monday morning. Some were pushed in wheelchairs and wheelbarrows or walked on crutches. Hundreds more entered Macedonia from Greece.
There were scuffles between Macedonian police and the incoming migrants on the border with Greece. They broke out as police tried to let in small groups of migrants at a time in order to prevent a rush. A pregnant woman from Aleppo, Syria, was slightly injured  in a scuffle.
In Austria, police said 37 people were injured - seven seriously - when two vans packed with migrants collided  near the Hungarian border yon Monday. Police said dozens more migrants fled, along with the suspected smugglers.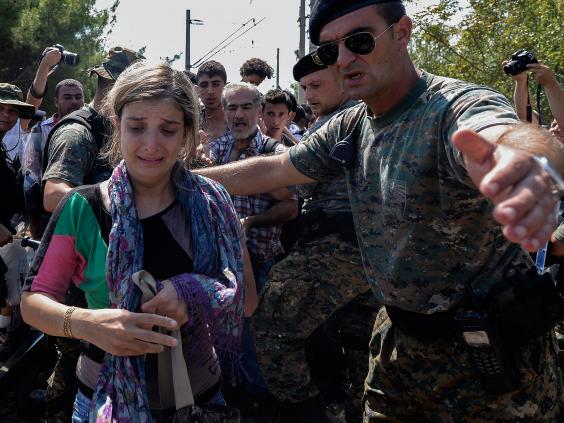 The new migrant tide that has hit the Western Balkans has left the impoverished Balkan countries struggling to cope with the humanitarian crisis.  Visiting Macedonia on Monday, Austria's Foreign Minister Sebastian Kurz talked to migrants and shook hands with them. He also said Greece needed to control its borders more effectively.
A man from Syria, Imad Shoumali, told Mr Kurz that migrants had no choice but "to come here, to find a safe zone, to find good future for us, for our family, for our kids."
He added: "We lost everything in Syria, you have to help us to finish the war in Syria.
"If you finish now I am back from this point, directly. I don't like to come to Europe."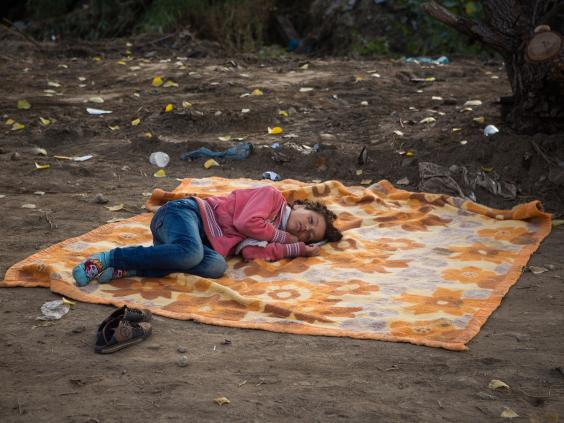 After entering Serbia, the migrants, fleeing wars and poverty, head toward EU-member Hungary from where they want to continue further north to richer EU countries, such as Germany and Sweden. After they formally ask for an asylum, migrants have three days to reach the border with Hungary, which is rushing to build a barbed wire fence on its border with Serbia to block the migrants.
Meanwhile, Greece's coast guard was searching for at  least five people missing at sea after the dinghy they were using to cross from Turkey overturned off the coast of the eastern Aegean island of Lesbos.
The coast guard confirmed it had rescued six people and recovered the bodies of two men, and was searching the area for the missing. The two told authorities they had been in a boat carrying about 15 people when it overturned.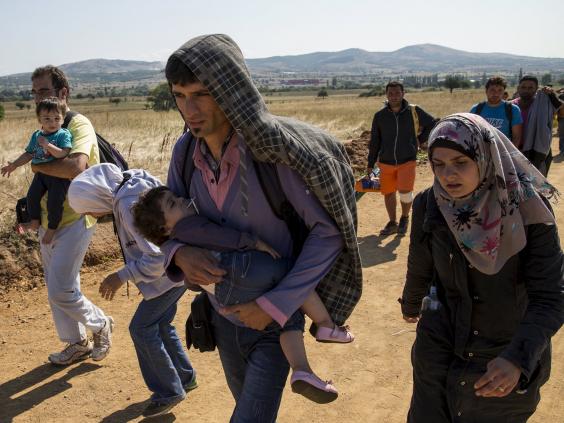 Greece has been overwhelmed by an influx of mainly refugees reaching its islands from Turkey.
The Greek coast guard said it had picked up 877 people in 30 search and rescue operations from Friday morning to Monday morning near the islands of Lesbos, Chios, Samos and Kos. 
AP
Reuse content