Women only "pretend" they do not want to have sex and their brains are affected by semen, according to the leader of Nigel Farage's latest political ally in Europe.
Polish party the Congress of the New Right (KNP) gave Ukip the last member it needed to maintain the influence and funding of its 48-strong Europe of Freedom and Direct (EFDD) alliance with the arrival of Robert Iwaszkiewicz.
He came under fire in Poland for comments on domestic violence bringing women "down to earth" but later claimed the remarks were ironic.
But his party's leader and founder, Janusz Korwin-Mikke, is far more up-front about his views, as an interview with The Observer demonstrated.
The 72-year-old told the paper that he wanted to abolish the European Union and replace democracy with an absolute monarchy, or at least deny women the right to vote.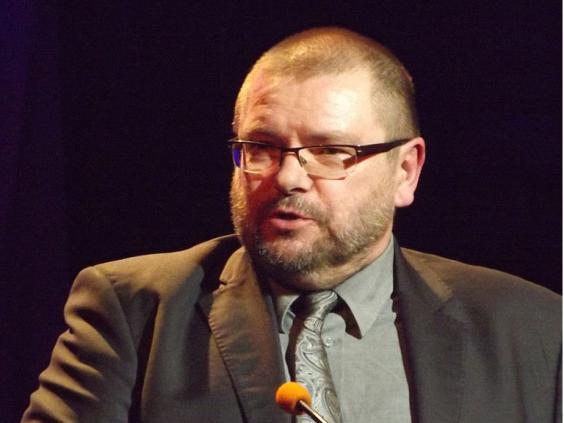 Claiming women's intelligence could be heightened by contact with male sperm, he told the Observer: "Semen probably is not wasted, because nature usually makes use of the material it has, and there is a hypothesis that the attitudes of men are passed to women by way of the semen which penetrates the tissue…there is a very strong argument for this hypothesis, that now when [oral] contraceptives are much more in use, the women become much more independent."
Mr Korwin-Mikke, who approved Mr Iwaszkiewicz's appointment to the EFDD, also called for the standard of proof in rape cases to be changed so two witnesses were needed for a conviction unless there was "some visible sign of rape".
"Women usually pretend that they don't want [sex]," he added. "The percentage of women who pretend that they don't want to have sex, but they do want in fact, is about 30 or 40 per cent."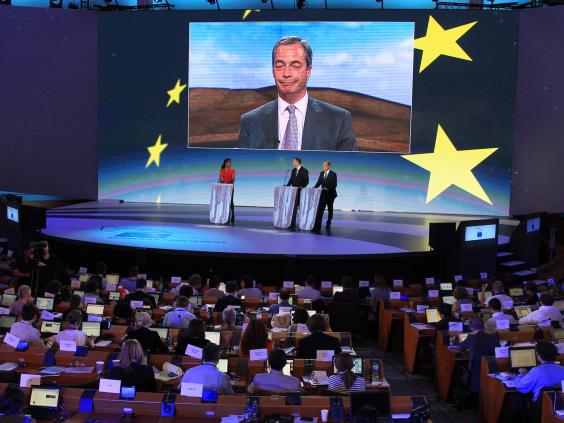 The politician, who is also an MEP, was fined earlier this year for using racist language at a debate and caused outrage with comments on the Holocaust.
He said in 2007: "Women still should not have the right to vote. Just choose any political meeting at random and see how many women are present."
He also reportedly claimed that Hitler would be acquitted from court today as he was not aware of the Holocaust.
"Show me even one sentence of Hitler, that will attest to the fact that he knew about the extermination of the Jews. You will not find [it]," Mr Korwin-Mikke said.
He is not a member of the EFDD, which is made up of 24 Ukip MEPs and a coalition of Czech, French, Italian, Lithuanian and Swedish politicians.
In pictures: The rise of Ukip
In pictures: The rise of Ukip
1/8 1993: Alan Sked forms Ukip

History professor Alan Sked had been active in anti-EU politics for a while beore he founded Ukip in 1993. He resigned from the party after the 1997 election, concerned that it was attracting far-right members, and has been critical of Ukip since. Picture: Reuters

Reuters

2/8 2005: Kilroy defects

Former TV presenter Robert Kilroy-Silk founded Veritas in 2005, after a failed bid to become leader, and took many of Ukip's elected members with him. But the party slowly lost its popularity and didn't put forward any candidates in the last election. Picture: REUTERS/Kieran Doherty REUTERS KD/RUS

3/8 2010: Farage becomes leader, again

Farage had led Ukip from 2006 until 2009, when he stood down to fight against the Speaker, John Bercow, for his Buckingham seat. He failed to win the election and returned to lead the party in November 2010. Picture: REUTERS/Kieran Doherty

REUTERS/Kieran Doherty

4/8 2010: Ukip fights for election

Nigel Farage was injured in a plane crash on polling day in the 2010 general election, but his party increased its success in the votes. It fielded 572 candidates and took 3.1% of the vote, though failed to win any seats. REUTERS/Darren Staples

REUTERS/Darren Staples

5/8 2013: Eastleigh gains

Ukip's candidate Diane James got the highest ever number of votes for any candidate from the party, but was beaten by the Liberal Democrats. The surge in support gave Ukip confidence ahead of local and European elections later in the year. Picture: Reuters

6/8 2013: Bloom kicked out

Godfrey Bloom, who served as an Ukip MEP from 2004 to 2014, had the whip withdrawn in 2013 after sexist comments and an attack on a journalist. He sat as an independent MEP until 2014, when he ended his term in office. Picture: REUTERS/Luke MacGregor

7/8 2014: European election success

Ukip got a higher proportion of the vote than any other party in 2014's European elections, adding 11 new MEPs and taking its total to 24. REUTERS/Luke MacGregor

8/8 2014: Carswell defects

Douglas Carswell defected from Ukip at the end of August, and was followed by Mark Reckless at the end of September, who resigned from the Tories amid rumours of many more defections to come. Picture: REUTERS/Toby Melville
The arrival of Mr Iwaszkiewicz, who is a member of Mr Korwin-Mikke's party, pushed it above the threshold of 25 MEPs from seven member states needed to maintain the  funding and standing at risk after the defection of a Latvian Farmers' Union representative.
In the past, he has reportedly publicly defended his leader's controversial views.
Mr Farage said: "I have found nothing in this guy's background to suggest that he is a political extremist at all. He has joined our group to save us."
A spokesperson for the EFDD said Mr Iwaszkiewicz was invited to join as an individual MEP and there was no agreement with his party.
Reuse content