France increasingly finds itself tied in knots by radical or obtuse interpretations of its 110-year-old law separating church and state.
In the latest incident, the Paris Métro has been berated by public outcry for banning mention of persecuted Middle Eastern Christians in a poster campaign.
The state-owned company which runs the Métro originally said that it was forbidden to take any religious or political advertising. Following a legal challenge and an avalanche of criticism from politicians of both left and right, the Métro performed a U-turn. It will reinstate the words "for eastern Christians" on 250 posters promoting a concert in Paris in June by a popular group of singing priests, les Prêtres.
The president of the Senate [upper house of parliament], Gérard Larcher, said that the original decision by the Métro was an example of "an abusive interpretation" of France's principle of "secularity".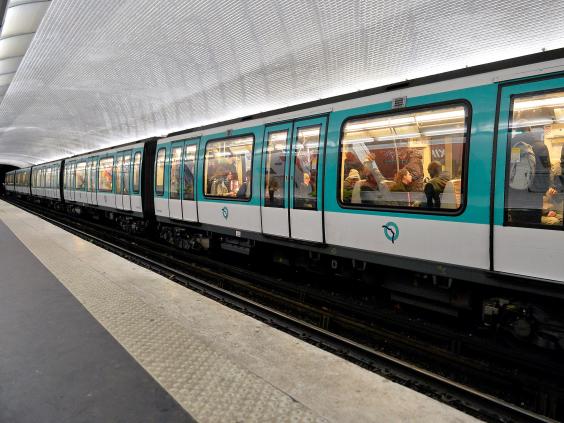 This principle, enshrined in law in 1905, has been the subject of a series of controversial decisions in recent weeks. Since the wave of jihadist attacks in Paris in January – and above all since the far-right Front National hijacked "secularity" from the left – politicians and officials have been finding rigid and sometimes politically-motivated "secular" points of principle.
Last month the head of a school in Montpellier sent home a group of teenage Muslim girls because she said that their skirts were "too long". The headmistress said that long skirts were a way of defying a law passed in 2004, which bans religious symbols including Muslim headscarves in state schools.
Ten adverts that shocked the world
Ten adverts that shocked the world
1/10 Les Droits des Non-Fumeurs

A poster from an anti-smoking campaign by Les Droits des Non-Fumeurs

2/10 Angelina Jolie and Paris Hilton with no make-up

A South American beauty clinic called Xiomara Coronado Beauty Center launched this campaign featuring digitally enhanced images of Angelina Jolie and Paris Hilton, alleging that they'd look that wrinkly in years to come if they neglected their skincare routine

3/10 Benetton's Aids sufferer campaign

This Benetton advert features a photo of Aids sufferer and activist David Kirby and his family by Therese Frare (1990). The original picture, which won the World Press Photo Award, was published in black and white, but Benetton's advertisers decided they wanted to use a colour version to make it seem more shockingly like a real ad. The ad was designed to raise awareness of Aids and Kirby's family and Frare approved of the photos use. But it provoked a storm of criticism from other Aids activists who claimed the campaign was in some way a vindication of homosexuality

4/10 Statutory rape

This poster of a grotesquely over-developed child is part of a campaign by ad agency Serve, commissioned by the Family Violence Partnership in Milwaukee, to raise awareness about statutory rape. The tagline reads 'If you see a child as anything more, it's wrong.'

5/10 Deutsch Magazine

This bizarre advert appears to show a young woman getting intimate with a dog. It was designed to promote a new magazine for jetsetters 'Deutsch Magazine', although quite what the 'international lifestyle' it claims to promote consists of, one might wonder

6/10 Red Cross blood

M&C Saatchi is responsible for this campaign for the Australian Red Cross aimed at promoting blood donation. The gruesome image of a blood filled donation pot certainly provokes a reaction

7/10 Prius murder

A spoof campaign for the virtuously eco-friendly Prius portrays three immoral scenes - murder (above), prostitution and adultery- bearing the tagline 'Well, at least he drives a Prius'

8/10 Tom Ford's Vaginads

Dubbed 'Vaginads' by the media, the campaign for Tom Ford's menswear featured a series of close-ups of naked women with a cologne bottle covering their most intimate parts. Naturally, we couldn't publish such raunchy pictures, but you'll find a variation on the theme above

9/10 Fair trial, my arse

Bearing the slogan 'Fair trial, my arse,' this Agent Provocateur advert bears a cheeky message. Having teamed up with human rights campaigners Reprieve, the sheer orange undies were part of a wider campaign against the illegal detention of prisoners in Guantanamo Bay

10/10 'We all have aids'

Fashion designer Kenneth Cole's 'We all have Aids' ad campaign caused ripples because the posters (see above) so closely resembled normal fashion ads. The tagline 'We're all potential carriers' refers not to the bag the model is brandishing, but to Aid
Last year the Front National MP, Marion Maréchal-le Pen, niece of the party president Marine le Pen, raised the "threat" posed by Muslim schoolgirls wearing long skirts or "robes" in the National Assembly [lower house]. Ms Le Pen has called for bans on Muslim prayer meetings in public buildings or public streets – also in the name of "secularity".
Last month, a centre-right mayor in Burgundy announced that he would ban from September the 30-year old practice of giving alternative meals to Muslim children when pork was on the menu in the town's state schools.
The mayor of Chalon-sur-Saône, Gilles Platret, said that he had decided that separate meals were an "infringement" of two principles: that all children were equal and that religious symbols were excluded from state schools.
The former centre-right President Nicolas Sarkozy – to the fury of some other senior figures in his party – ran with this issue in a local election campaign last month. If he regains power in 2017, he said, he would ban separate meals in school canteens for Muslim and Jewish children.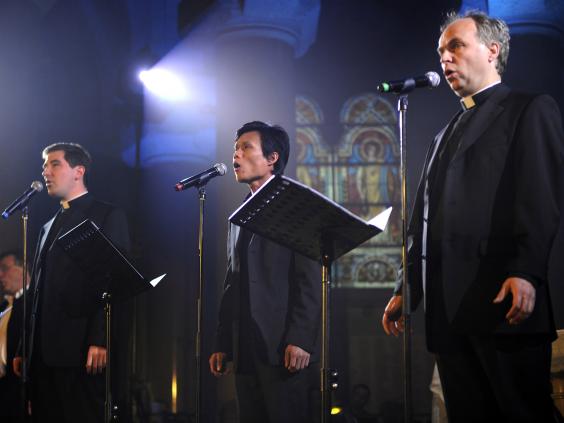 The decision by the Métro, or Régie Autonome des Transports Parisiens (RATP), to ban the words "eastern Christians" from its advertising boards caused controversy, with the Bishop of Gap in the French Alps, Jean-Michel di Falco Léandri, asking: "Does the word Christian burn their lips?"  Cardinal André Vingt-Trois, the head of the Catholic Church in France, said some "currents of thought" believed that secularity meant "complete silence on the fact of religious belief".
The Socialist government's Transport Minister, Alain Vidalies, said that it "made no sense" for RATP to ban words referring to a charity  appeal for "victims of barbarity" in the Middle East. Finally, after a tweet calling for "responsibility" sent by the Prime Minister, Manuel Valls, the Métro gave way.
Reuse content