A former soldier from Leeds is facing up to five years in a French jail for what he says was a crime of compassion in trying to smuggle a four-year-old girl out of the squalid Jungle camp near Calais.
Rob Lawrie, 49, said his paternal instinct kicked in when he was asked to smuggle Bahar Ahmadi into Britain and take her to relatives who are already living in the country legally.
But after being caught at Calais border control, he now faces a charge of aiding illegal immigration, which under French law carries a maximum penalty of five years in prison and a fine of £21,400.
Mr Lawrie told The Independent: "I know I have committed a crime but all I am guilty of is compassion. 
"I just couldn't leave Bahar to spend one more night in that horrendous place. And when you have seen what I have seen [in the Jungle] all rational thought goes out of your head."
Mr Lawrie, of Guiseley, near Leeds, said Bahar was one of the first people he met after he started to transport aid to the Jungle and stayed there to build shelters for refugees.
The father-of-four said his aid work began after he saw The Independent's front page showing the body of the three-year-old Syrian boy Aylan Kurdi washed up on a Turkish beach.
He said: "The picture destroyed me. I packed up my carpet cleaning business, sold the family people carrier and bought a transit van. I appealed for stuff to take to Calais and got absolutely swamped with clothing, sleeping bags and tents."
While sharing a shelter with refugees in the Jungle, he met Bahar. "She started following me everywhere," Mr Lawrie said. "She was just an innocent little girl who had lost the 'birth lottery'."
He said he was told that Bahar's mother had been "lost in Afghanistan". She was living in the Jungle with her father Reza.
"The conditions were horrendous," said Mr Lawrie, who served for seven years in the Army's Royal Corps of Transport. "It reminded me of Mumbai rubbish tips."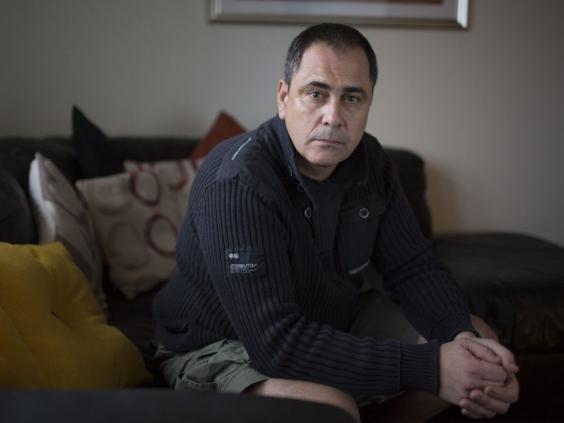 Bahar had relatives who have been legally settled in Leeds, and Reza repeatedly asked Mr Lawrie to smuggle his daughter into Britain so she could live with them. Mr Lawrie initially refused, but on the night of October 24, he relented.
The picture destroyed me. I packed up my carpet cleaning business, sold the family people carrier and bought a transit van
"Bahar had fallen asleep on my knee. My paternal instinct kicked in. I couldn't leave her to go back to sleep on a dump."
Mr Lawrie – who neither requested nor received money for his actions – hid Bahar above the driver's seat, in one of his van's storage compartments. 
Unbeknown to him, however, two Eritreans had hidden themselves in the back of his van. Border control sniffer dogs detected the pair, leading to Mr Lawrie being handcuffed by a French policeman, while Bahar was returned to her father in the Jungle.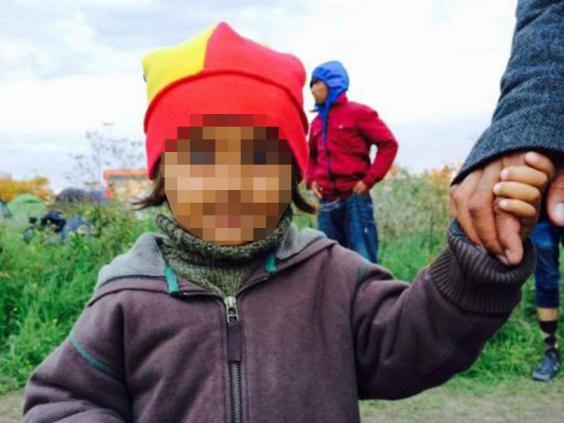 He has now been bailed to appear in court in Boulogne-sur-Mer on 14 January. Mr Lawrie said:  "I am a 49-year-old ex-soldier. I can handle what life throws at me. My concern is for Bahar, and children like her."
Bahar's relative Mukhtar Ebrahimi, 22, an accounting student at Leeds Beckett University, said: "From a legal standpoint, what Mr Lawrie did was a crime, but looking at the conditions in the Jungle it was probably the right thing to do."
Lisa Doyle, the head of advocacy at the Refugee Council, said: "It's appalling that across Europe, young children are struggling to survive between the borders of rich nations. The British Government should be doing everything it can to help them, rather than forcing vulnerable, desperate people to take matters into their own hands."
Reuse content