A refugee has set himself on fire in Greece in protest of European border closures.
Police say the incident took place near the closed border in a "tent city" near the Greek border village of Idomeni.
The man was hospitalised for burns but his injuries hare not believed to be life-threatening.
Around 12,000 refugees and migrants are living near Idomeni despite border closures along the Balkan route into central Europe.
Greek authorities had been appealing for these dispossessed to move to nearby army-built shelters.
There have been daily protests at the camp after Turkey and the EU agreed last week to severely limit the number of refugees and migrants allowed into Europe.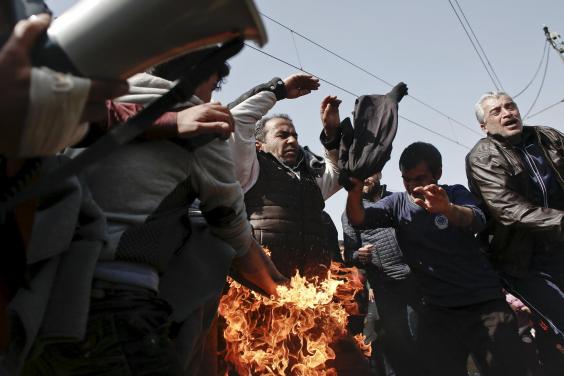 Ankara and Brussels agreed that all refugees that arrrive in Greece from Turkey will be deported back in return for billions of pounds of funding from the EU.
Reuse content