Russia may have been "emboldened" to withdraw its support for the International Criminal Court (ICC) by the election of Donald Trump, an analyst has said.
Vladimir Putin signed an order to withdraw his country's signature from the court's founding treaty on Wednesday, amid an investigation into the Ukraine conflict and calls for Russia to be prosecuted over its air strikes in Syria.
South Africa, Gambia and Burundi have also signalled they will pull out of the ICC, despite warnings from the United Nations.
Dr Leslie Vinjamuri, director of the Centre on Conflict, Rights and Justice at SOAS, University of London, said Russia was "taking advantage of several different events" to make its move.
"The ICC is holding an event now in the Hague, there have been three African withdrawals and on the heels of that we have the election of a US President who is not going to be supportive," she told The Independent.
"Russia's a little bit emboldened by the election of Trump."
The President-elect has vowed to improve relations between the US and Russia, which have been damaged by the Ukraine conflict, Syrian civil war, mutual sanctions and near-misses between Russian and Nato military assets.
As well as repeatedly praising Mr Putin during his election campaign, Mr Trump is reportedly considering anti-ICC campaigner John Bolton for the position of Secretary of State.
The US is not a party to the ICC, while Russia and several other countries signed its founding document – the Rome Statute - in 2000 but failed to ratify it. 
The signature will now be withdrawn, formally removing the Kremlin from the body's scrutiny.
"The International Criminal Court has not justified hopes placed upon it and did not become a truly independent and authoritative judicial body," a spokesperson for the Russian foreign ministry said.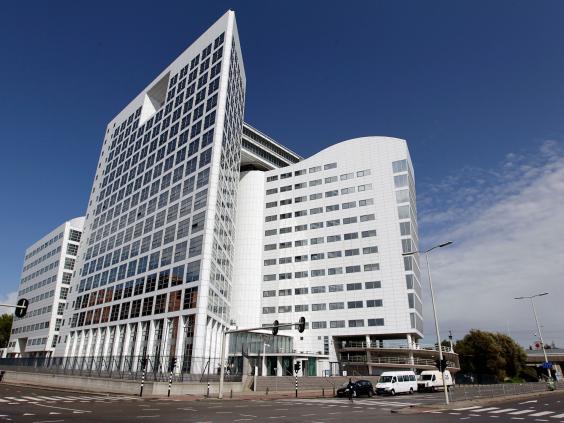 A statement claimed that Russia "consistently advocates that people guilty of grave offences must be held accountable" and took part in developing laws against genocide, crimes against humanity and war crimes.
Kremlin spokesman Dmitry Peskov told reporters the decision to withdraw Russia's signature had been taken "in the national interest".
Dr Vinjamuri, who is also an associate fellow at Chatham House, said Russia was unhappy about a previous ICC investigation into its war with neighbouring Georgia and angered by a prosecutor's report two days ago opening a new probe into Ukraine.
"It's not likely to do much to affect the operation of the ICC because Russia has never been seen as a supporter," she added. 
"It's a bit of posturing and if anything it just affirms that Russia's not really playing ball when it comes to global support for human rights and cooperation.
"This is the latest in a long line of Russian activity acting against human rights at home and abroad."
Francois Hollande, the President of France, suggested that Russia should face war crimes charges over its bombardment of rebel-held eastern Aleppo last month.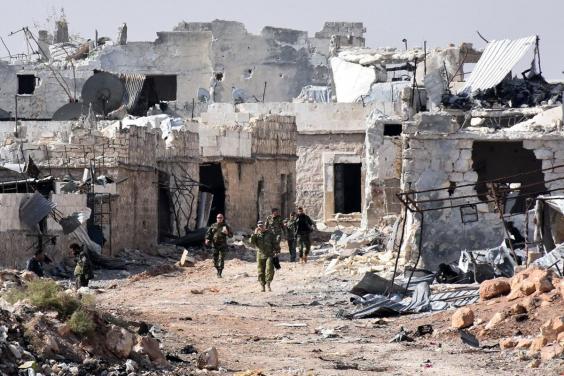 "These are people who today are the victims of war crimes," he told French television amid hundreds of reported civilian deaths.
"Those that commit these acts will have to face up to their responsibility, including in the ICC."
It was the latest call parties in the conflict to be prosecuted by the ICC, after Russia and China vetoed a UN Security Council resolution to refer the Assad regime in 2014.
Both Russian and Syria have denied deliberately killing civilians or breaking international law in the Syrian civil war, saying they are targeting terrorist groups.
Wednesday's announcement came two days after the ICC's prosecutor issued a report on preliminary investigations into actions by Russia and other parties in the Ukraine conflict.
Two probes have been launched over alleged crimes committed during fighting between separatist rebels and government forces in eastern Ukraine and Russia's annexation of the Crimean Peninsula.
The Kremlin has denied persistent allegations of military intervention in the conflict and providing support to pro-Russian rebels but the ICC's prosecutor said the situation in Crimea amounted to an "international armed conflict" between Russia and Ukraine as defined by the Rome Statute, meaning its jurisdiction applies.
A report found the conflict began in February 2014 when Russian troops were deployed "to gain control over parts of the Ukrainian territory without the consent of the Ukrainian Government".
In pictures: Russian troops in Crimea as Ukraine crisis continues
In pictures: Russian troops in Crimea as Ukraine crisis continues
1/10 Pro-Russian protests in Crimea

Pro-Russian protesters, including one woman holding a sign that reads: 'The time has come to return my name! I am Russia. And not Ukraine!', hold up a giant Russian flag as they march in Simferopol, Ukraine, on 1 March.

Sean Gallup/Getty Images

2/10 Pro-Russian protests in Crimea

Pro-Russian protesters marching in Simferopol, Ukraine, on 1 March.

Sean Gallup/Getty Images

3/10 Russian troops in Crimea

A young man carrying flowers confronts heavily-armed soldiers displaying in a street in the city centre of Simferopol, Ukraine, on 1 March.

Sean Gallup/Getty Images

4/10 Russian troops enter Crimea

Two young women sit in a shop as heavily-armed soldiers stand outside in Simferopol, Ukraine, on 1 March.

Sean Gallup/Getty Images

5/10 Pro-Russian protests in Crimea

Pro-Russian protesters wave the orange and black colours of Russian military valour at an anti-American rally in Simferopol, Ukraine, on 1 March.

Sean Gallup/Getty Images

6/10 Pro-Europe protests continue in Kiev

A man walks with an EU flag at the bridge overlooking Independence Square in central Kiev on 1 March

LOUISA GOULIAMAKI/AFP/Getty Images

7/10 Russian troops guard Crimean parliament

Heavily-armed soldiers guard the Crimean parliament building shortly after taking up positions there on 1 March in Simferopol, Ukraine

Sean Gallup/Getty Images

8/10 Protests continue in Kiev

A member of a so-called 'Maidan's self defence unit' looks at pictures of protesters who were killed during recent clashes, displayed in central Kiev on March 1

Bulent Kilic/AFP/Getty Images

9/10 Russian troops in Crimea

Women look on as troops guard the Crimean parliament building in Simferopol, Ukraine, on 1 March

Sean Gallup/Getty Images

10/10 Funerals continue in Kiev

A woman holds a candle during the funerals of a man who was killed during the recent clashes with the riot police on Kiev's Independence square on 1 March.

Bulent Kilic/AFP/Getty Images
It defined the current situation, which Russia claims is legitimised by a referendum and local elections, as an "on-going state of occupation".
The war in eastern Ukraine continues after two failed peace agreements, with investigators finding separatist rebels had downed a Malaysian Airlines plane in 2014 and killing all 298 people on board with a Russian missile system.
Other alleged crimes under investigation by the ICC in Crimea include the murder and abduction of those opposed to the occupation by paramilitary groups, unlawful detention, torture in custody and enforced military service in line with Russian requirements. 
More than 800 incidents have also been attributed to warring parties in eastern Ukraine.
The ICC said it would be engaging with both the Ukrainian Government and Russian Federation, but the Kremlin is now expected to refuse any cooperation with the investigations.
Zeid Ra'ad al-Hussein, the UN High Commissioner for Human Rights, issued an appeal to all countries attempting to withdraw from the ICC on Wednesday.
He said those making the attempt were seeking to "desert victims of the most abominable international crimes" and could not claim their action was based on principle.
"If the State Parties, who apparently have been masquerading in recent years as countries devoted to criminal accountability, want to leave, then they should leave," Mr al-Hussein added.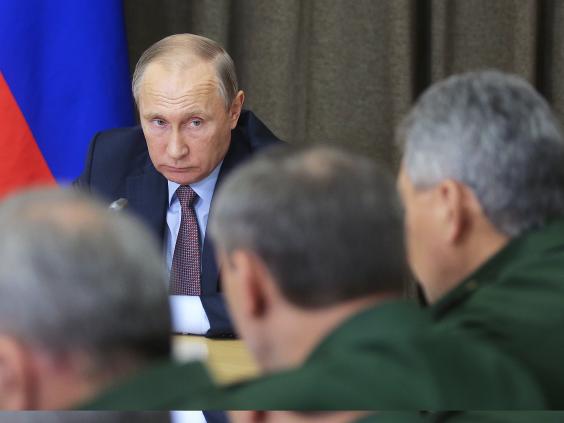 "But we are not convinced their position is based entirely on principle. Quite the opposite: it appears to aim more at protecting their leaders from prosecution."
The commissioner said there was "no substitute" for the ICC, which he hopes will be eventually accepted universally.
"By withdrawing from the Rome Statute, leaders may shield themselves with immunities – but it will be at the cost of depriving their people of the protection of a unique and essential institution," he warned.
"We face a choice. We can safeguard our societies by standing firm on the principles of justice which anchor this institution. 
"Or we can cast away the moorings of law laid down to save the world from horror – and turn away from the screams, as impunity overwhelms men, women and children in wave upon wave of violence."
The ICC is intended to prosecute and bring to justice those responsible for the worst violations of international law - genocide, crimes against humanity and war crimes.
Based in The Hague, Netherlands, it was founded when 120 countries adopted the Rome Statute in 1998 following the Nuremberg Trials and ad-hoc tribunals for the former Yugoslavia and Rwanda.
But far only African defendants have been put on trial and a number of countries including the US, China, India, Pakistan, Indonesia and Turkey have not signed the treaty.
Like Russia - Egypt, Iran and Israel signed but failed to ratify the agreement, making it unlikely their governments could ever be prosecuted by the court.

Reuse content