A Russian fighter jet came within 15 feet of a US Air Force reconnaissance plane in international airspace over the Black Sea on Monday.
Pentagon officials said the intercept by a Russian Su-27 pilot took place in "an unsafe and unprofessional manner" which put "both the American flight crew and himself at risk".
The Russian pilot flew as close as 15 feet alongside the US RC-135U reconnaissance plane, before banking to the right "with a heavy amount of power, which caused a destabilising action for the RC-135", a Defence Department official told ABC News.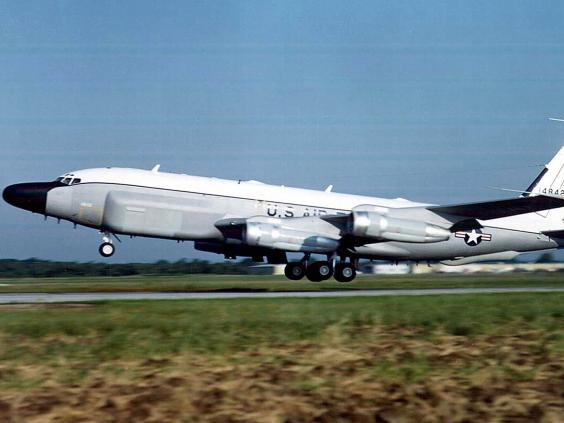 The Russian military has not commented on the report.
The RC-135 carries state-of-the-art intelligence equipment, which is able to "detect, identify and geolocate signals throughout the electromagnetic spectrum," according to the US Air Force. 
It carries 21 crew, including three pilots, two navigators and 10 electronic warfare officers.
CNN reports the incident is similar to one between the same types of US and Russian aircraft in 2014, where a Russian Su-27 flew within 100 feet of the nose of a US Air Force RC-135U over the Sea of Okhotsk, between Russia and Japan.
At the time, a US official called it "one of the most dangerous close passes in decades", saying the Russian jet "put the lives of the US crew in jeopardy".
The aircraft also turned and "showed its belly" to the US crew, so they could see it was armed with missiles. 
Reuse content