Russian police in St. Petersburg have briefly detained several LGBT activists, who held pickets in defence of equal rights on a Russian military holiday.
Police on Sunday rounded up Yuri Gavrikov, the leader of a LGBT rights group, as he left his home to hold a one-man picket in front of the renowned Hermitage Museum.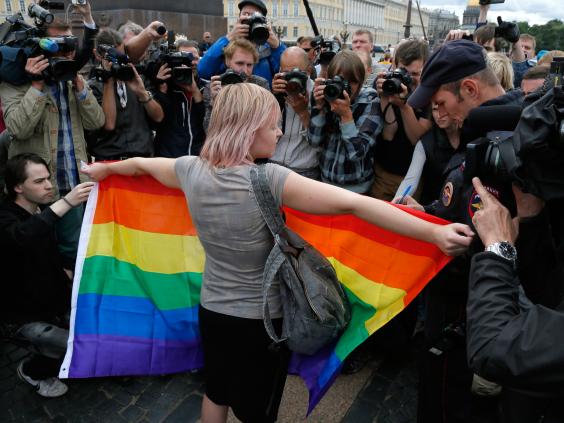 Several other LGBT activists, who held individual pickets at points around the square, were assailed by veterans of Russian Airborne Forces, who tore up their posters. Police quickly took the gay activists away.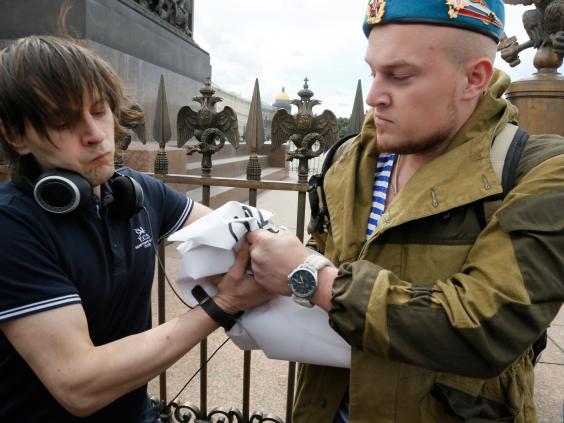 Paratroopers gathered in many Russian cities to mark the Airborne Forces Day on Sunday.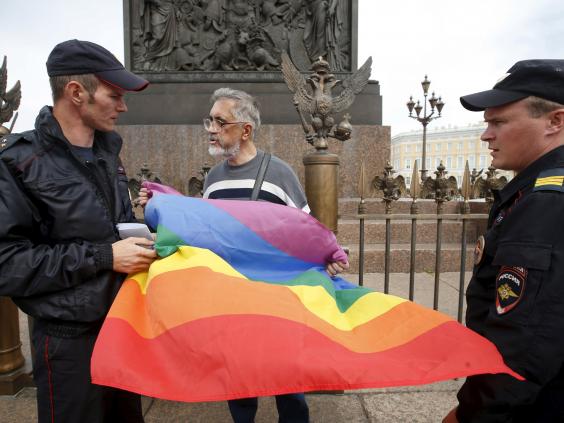 Russia has been widely condemned for state infringement on LGBT rights following the passage of a law that prohibits vaguely defined "propaganda of nontraditional sexual relations" to minors.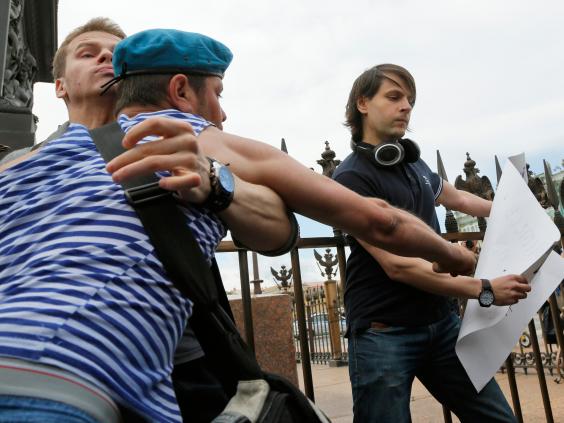 The Russia authorities have made headlines around the world this week, after suggestions that the country's media regulator could ban "gay emojis." It remains unclear quite what constitutes a "gay emoji."
Reuse content