The battle started in Chyorny Yar, a village of less than 8,000 inhabitants in southern Russia. There, a prosecutor was concerned about a Wikipedia RU entry about "charas", a form of cannabis. The reasons for his concerns remain unclear – Chyorny Yar appears to have no problems with drug abuse – and no cannabis fields.
Charas is a "hashish form of cannabis which is handmade in India, Lebanon, Pakistan, Nepal and Jamaica," according to Wikipedia . After the prosecutor demanded the Russia-language entry be deleted, a court agreed. The row escalated. On Monday, Russia's powerful internet watchdog – Roskomnadzor – asked service providers to block the page. Wikipedia, however, uses the https protocol for secure communication, which means that providers have difficulty blocking individual articles.
Roskomnadzor responded by saying the whole internet encyclopedia would have to be closed to enforce the ban. That came into effect on Monday night. It was short-lived. On Tuesday, hours after users reported they were unable to access the site, Wikipedia was removed from a list of banned websites. Stanislav Kozlovskiy, executive director of the Wikimedia foundation in Russia, said: "We are not going to stop using the https protocol to make it easier for Roskomnadzor to censor Wikipedia."
Reddit faced a similar threat. Russian authorities briefly blocked it because of a thread about growing psilocybin mushrooms. The ban was revoked after the site restricted access in Russia. Reddit also uses the https protocol.
It is not the first time that Roskomnadzor has demanded that Wikipedia delete articles. Several dozen pages about drugs and suicide have been blacklisted since 2012. All but four were eventually removed from the list, and Wikipedia has engaged in talks about the content of banned entries. It has not deleted those pages.
It was, however, the first time that Russian authorities have asked providers to block a Wikipedia page. "It was a dialogue in previous cases," said Mr Kozlovskiy. He and his colleagues used to talk to Roskomnadzor directly on the phone. The banned articles would then be edited to appease the watchdog. But in the charas case, all attempts by Wikimedia to contact Roskomnadzor reportedly failed. Mr Kozlovskiy said: "They preferred to communicate via statements on the internet."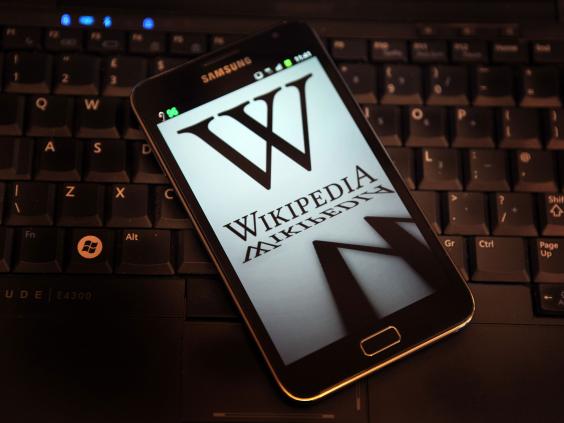 On Friday, Roskomnadzor posted its last threat on the Russian social network vk.com, saying it would ask providers to block Wikimedia RU if the entry about charas was not deleted.
In 2012, Wikipedia protested against legislation allowing authorities to block websites without a court order, shutting down for 24 hours in Russia. Since the law's enactment, tens of thousands of pages have been blacklisted. Most have been targeted because they deal with drugs, pornography, suicide or other subjects that Russian authorities consider harmful to children. But sites with "extremist" content, including appeals for gatherings not approved by Russian authorities, also can be easily banned. The new rules were used to block several opposition blogs and websites.
© The Washington Post
Reuse content