A seven-year-old boy in Malta is competing in triathlons to fight against a rare and life threatening condition that causes him to rapidly gain weight.
Jake Vella suffers from rapid-onset obesity with hypothalamic dysregulation, known as ROHHAD, a rare condition that affects the nervous system and causes dramatic weight gain, an inability to regulate body temperature or maintain normal water levels, and can cause a slow heartbeat, among other issues.
Jake's parents told Lovin Malta that he first showed signs of suffering from the condition at the age of five, when he gained 10 kilos in the space of six months.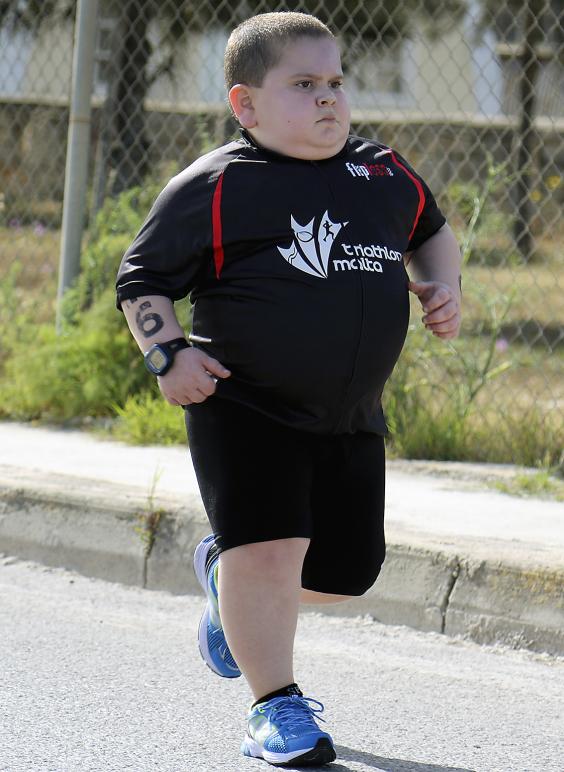 In an effort to fight the effects of the condition he stays fit by training for triathlons. "We live day-by-day, and try to as much as possible make sure that he leads a normal life," Jake's mother Marouska Vella told the site.
The condition means that however much Jake exercises or diets, he is unable to stop gaining weight. There are reportedly only 75 known cases of ROHHAD, and no one who suffers from it is known to have lived past their twenties.
It can also cause tumours to develop, which Jake has experienced – he has one growing on his back, The Mirror reported. 
Jake's mother said the triathlons are a good way for him to socialise with other children as well as keeping him fit and healthy, too.
"He leads a normal life, goes to school, plays the drums, but he has to be very careful not to get sick and we are frightened that a simple flu could lead to other complications," she told the newspaper.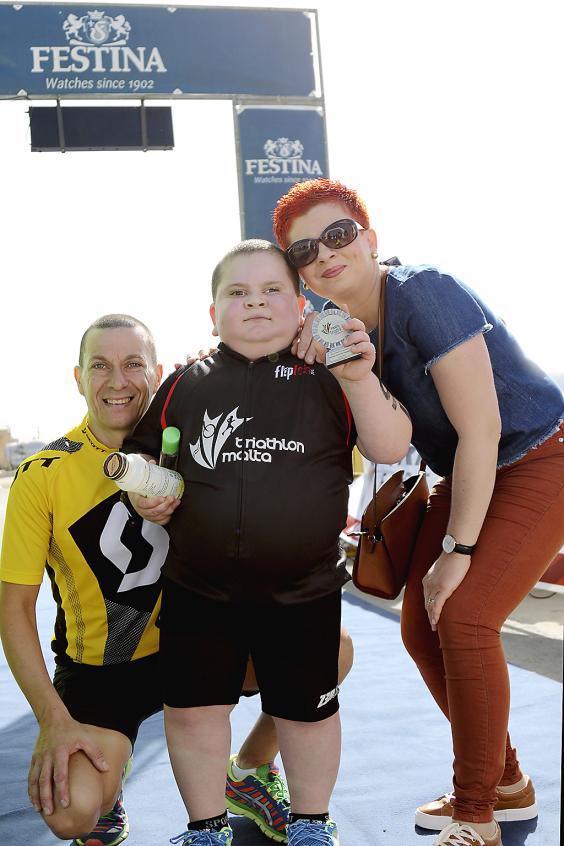 One of Jake's dreams is to meet triathlete brothers Alistair and Jonny Brownlee, who represented Briton in the Triathlon World Series last year, but as his condition means he cannot travel, the brothers would need to travel to Malta to see him.
After sharing his story on social media to raise awareness about the condition, Jake's parents have been inundated with support, including efforts to help make the dream of meeting his heroes come true.
Local entrepreneur Hugo Chetcuti told the Malta Independent that Jake's story "touched my heart," and that his dream is "not impossible". 
"His dream is not something impossible, so I am trying to work on it, together with some other people, and hopefully [the Brownlee brothers] do come. In Malta everyone helps everyone, all year round, so I just want to do my part," he told the newspaper. 
Reuse content