Italy's head of state President Giorgio Napolitano yesterday set in train his third prime ministerial appointment in less than three years. His most conspicuous meeting was not, however, with soon-to-be premier Matteo Renzi, but with the disgraced tycoon Silvio Berlusconi, who appears to be enjoying yet another unlikely political revival.
Pundits are predicting that the centrist Mr Renzi, dubbed "Italy's Tony Blair", could be sworn in as soon as Tuesday. In addition to reviving Italy's moribund economy the 39-year-old has promised to make a radical overhaul of its flawed electoral and political system his priority, to prevent hung parliaments of the type Italy currently labours under.
But to get a deal on electoral reform through parliament, Mr Renzi is, to the horror of many in his centre-left Democratic Party, doing a deal with convicted tax fraud Berlusconi. Berlusconi, as a convicted criminal, has been expelled from parliament, but still leads the biggest centre-right grouping, Forza Italia.
Observers noted this weekend that, in one sense, Berlusconi could even claim the moral high ground. On Friday night at a regional election rally in Sardinia, Berlusconi, who is currently on trial for bribing a senator with €3m (£2.4m) to swap sides in parliament, told the crowds: "I was the last premier to be elected by the people." He said of Mr Renzi's imminent ascension to the premier's office: "This is not democracy."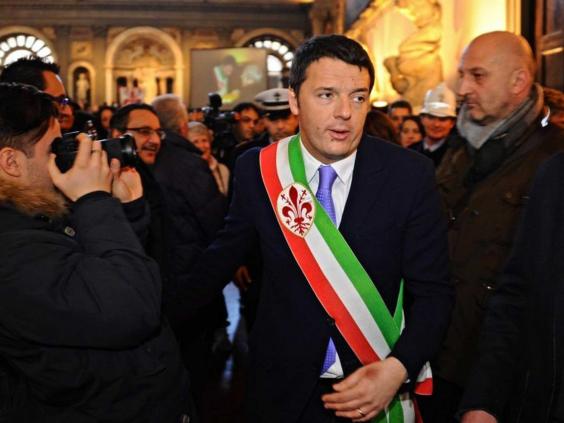 He has a point. Berlusconi was the last Italian prime minister to win an election, back in 2008. Mr Renzi, on the other hand, will be the third leader in a row appointed by President Napolitano. By being at the centre of negotiations on electoral reform Berlusconi will do his best to ensure a system that gives some advantage to his centre-right party. He remains a force, even outside parliament.
One key meeting for Mr Renzi this weekend was with Angelino Alfano, interior minister and leader of the New Centre-Right party – a minor partner in the coalition whose support will be important for a Renzi-led government. But the real battles for Mr Renzi are likely to be with Berlusconi and the populist Five Star Movement (5SM) of rabble-rousing ex-comic Beppe Grillo.
The left-wing daily Il Fatto Quotidiano quoted one of Renzi's inner circle as saying that the neo-premier's primary objective in his first 100 days will be "to bury" the anti-establishment M5S, which stunned the establishment in last February's election by coming from nowhere to win 25 per cent of the vote.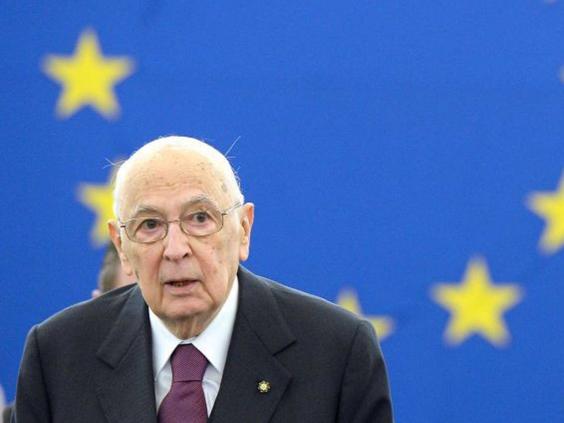 Already Grillo – who like Berlusconi leads his party despite not having a parliamentary seat – has torn into Renzi, dismissing him as "a careerist without scruples". The M5S has boycotted the consultation process at the presidential palace and says it will not co-operate with a Renzi government. Berlusconi, as calculating as ever, has praised Mr Renzi. In Sardinia he said: "I rate Renzi. He's an intelligent person and not a communist; I've found him in tune with myself." The mogul is no doubt aware that such comments are likely to increase anger among the left-wingers in Mr Renzi's PD party.
Giuseppe Orsina, professor of political science at Luiss University in Rome, says Renzi faces huge risks by assuming power in this way. But according to the source close to Renzi, quoted in Il Fatto: "If there's a thing that excites Matteo it's the word 'risk'. There'll be lots of fireworks." There will also be three-time premier Berlusconi lying in wait.