For more than 30 years she has been the uncrowned queen of Spanish popular music, the sound of her mawkishly sentimental ballads pervading the country's supermarket aisles, airport lounges and dentists' waiting rooms.
Isabel Pantoja, with her extensive collection of jewellery, has been a fixture throughout decades of television galas, chat shows and gossip magazines' coverage.
But yesterday the Seville-born folk singer and socialite extraordinaire finally entered prison, to serve a two-year sentence for money laundering. Last-minute pleas to have the sentence postponed while she sang four final concerts for fans fell on deaf ears.
Media anticipation surrounding Pantoja starting her jail sentence was so great that police erected barriers to hold back the journalists and photographers keeping watch at two prisons, one at Alcala de Guadaira, near Seville, the other in central Spain, which had been identified as possible destinations.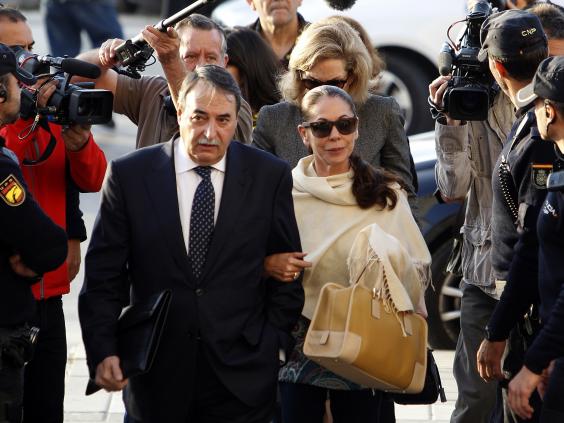 Ms Pantoja, 58, finally arrived at Alcala de Guadaira, the one nearest her Andalusian home, after leaving in the back seat of her chauffeured Mercedes at 7am yesterday, wearing her trademark wraparound dark glasses despite the lack of daylight. An hour later, having shot past waiting reporters, her retreating figure was last photographed walking between two prison officers, a large black handbag slung over one shoulder, and still clutching her mobile phone.
"La Pantoja", as she is widely known in Spain, will now serve her sentence and pay a €1.2m (£950,00) fine for laundering money for her former boyfriend, Julian Munoz.
A former waiter who rose to become the mayor of Marbella, Mr Munoz is already serving a seven-year sentence for providing building permits in the town in exchange for bribes. His ex-wife, Maite Zadivar, and Ms Zadivar's brother, Jesus, are also currently in prison over the same corruption case.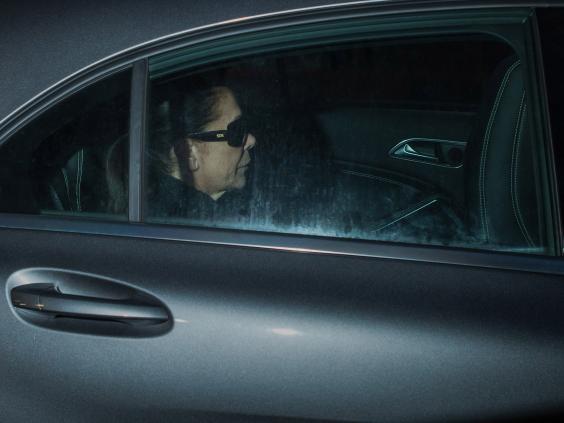 Pantoja's own rags-to-riches-to-jail story is equally colourful. Raised in the vibrant working-class Seville district of Triana in a family of musicians, by the age of seven she was already performing the popular folk style known as the copla and was well on the road to fame. Album after album followed – they now total 20, with more than six million copies sold – with her range broadening to schmaltzy pop songs and ballads.
But tragedy struck in 1984 when after just two years of marriage, her bullfighter husband, Fran Rivera, died in the ring. After an artistic silence of almost three years – during which time she reportedly thought of suicide – her first comeback record sold over a million copies.
Pantoja's prison sentence comes after she was investigated in the 2007 Operation Malaya anti-corruption investigation  – the first of many in Spain in recent years – which led to her going on trial in 2012. Some 50 officials from Marbella town hall were either incarcerated or fined.
Reuse content