As ceremonies begin in Bosnia to mark the 20th anniversary of the Srebrenica massacre, victims' bodies are still being found.
Tens of thousands of people will attend services at a cemetery near Srebrenica to commemorate Europe's worst atrocity since World War II, when around 8,000 Muslim men and boys were executed by Bosnian Serb forces over five days in July 1995.
There are at least 1,000 bodies still to be found and new victims being discovered regularly. Perpetrators left victims' bodies in pits before digging them up months afterwards and re-burying them in nearly 100 smaller graves in an attempt to cover up the massacre. Many others were simply left above ground.
A funeral service for the remains of 136 newly identified victims is set to be held. They will lie alongside 6,000 other victims already buried at the cemetery.
Bill Clinton, who was president at the time, is due to be among dignitaries attending. Back in Washington President Barack Obama referred to the massacre as "genocide" and said the US would mourn the loss of the victims.
The UN decided this week that the massacre was genocide, but this is disputed by many Serbs. Bosnian Serb leader Milorad Dodik, called the number of victims a "lie". Russia also disputed the term, leading to ceremony organisers withdrawing their ambassador's invitation.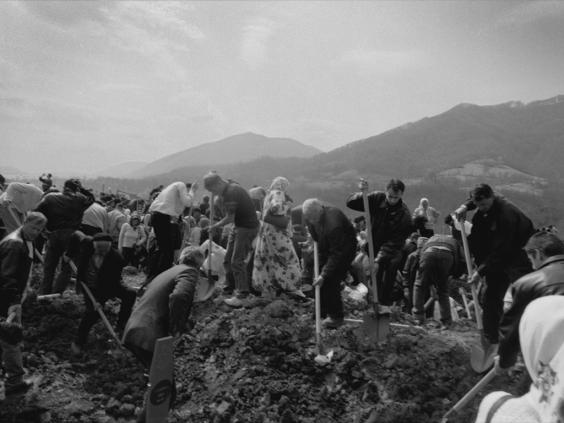 During the 1992-95 war, the United Nations declared Srebrenica a safe haven for civilians. But on July 11, 1995, Serb troops overran the Muslim enclave. Some 15,000 men tried to flee through the woods toward government-held territory while others joined the town's women and children in seeking refuge at the base of the Dutch UN troops.
The outnumbered Dutch troops could only watch as Serb soldiers rounded up about 2,000 men for killing and later hunted down and killed another 6,000 men in the woods.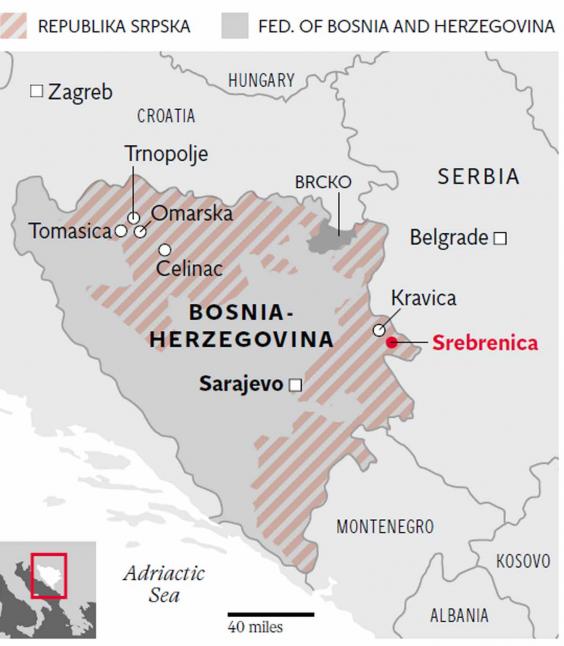 Around 10,000 people began marching the escape route earlier this week, arriving in Srebrenica on Friday.
Some 500 bikers who arrived for the ceremony turned their engines off and the valley fell into silence. A tough-looking biker dressed in black and displaying his tattooed and muscled arms quietly watched the river of coffins passing from hand to hand. From underneath his cool black sunglasses, a tear rolled down his cheek.
Resid Dervisevic, who survived the escape through the forests in 1995, said each year he takes part in the march and it hurts. "In my dreams I talk to my brother and my nephews and my friends who perished on this path," he said.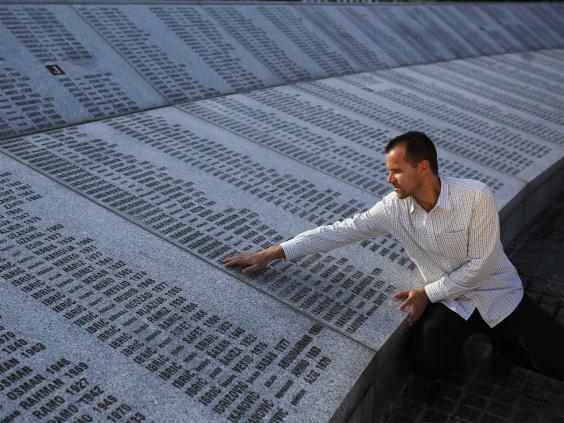 Additional reporting by agencies
Reuse content