French farmers laid siege to popular tourist sites and blocked key bridges and north-south motorways for a third day to voice their anger at the prices of milk, beef and pork.
Despite a €600m (£420m) package of aid and other measures announced by the government, sporadic actions may continue for several more days, potentially spelling disaster for holidaymakers. Mont St Michel, the most visited site in provincial France, the Pont de la Seine viaduct at Le Havre and the popular Atlantic coast resort of Sables-d'Olonne were among tourist routes and destinations blocked by tractors, burning tyres and heaps of manure. Pigs were herded into two supermarkets in Lot et Garonne in south-west France.
Although some farmers' leaders said that the emergency package went "in the right direction" and suspended the protests, others said that they would continue until they received "long-term solutions" to their collapsing incomes and crippling debts.
With the ferry workers' dispute in Calais still not solved and likely to flare up at any moment, British and other holidaymakers face the threat of a frustrating summer on French roads.
Around 50 farmers' blockades were reported on 22 July, mostly in Normandy and Brittany but also on the Franco-Belgian border and in northern, western and central France near Lille, Poitiers and Lyon. In many places, including the Pont de Normandie, a key link between the Channel ports and the south, farmers searched lorries for cargoes of foreign meat.
Any imported meat, such as a cargo of Brazilian chickens found in a truck near St Malo, was dumped by the roadside. Private cars and coaches were allowed to pass but only after long delays.
At Mont St Michel, the medieval island abbey off the Normandy coast, farmers blocked road access for the third day running. The tiny island, a Unesco World Heritage Site, attracts 10,000 visitors a day in summer. In an attempt to check the widening spiral of protests the French farms minister, Stéphane Le Foll, announced measures to restructure farmers' debts and delay or exempt their taxes and welfare charges.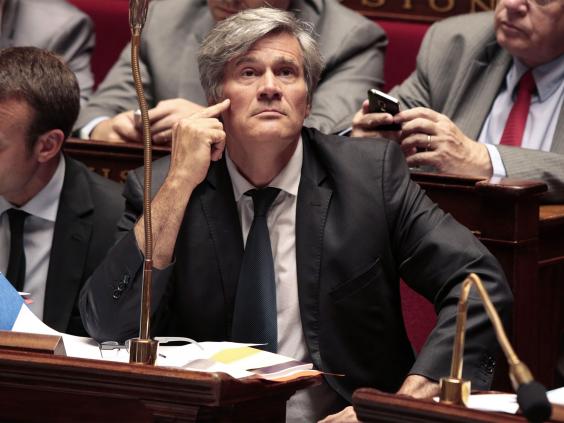 He also promised to enforce an agreement made last month that large supermarket chains would progressively increase prices for beef, pork and milk. New efforts would be made, he said, to find large export orders for French meat in Asia and elsewhere. The government would create a new system of unbreachable contracts between farmers, meat factories and supermarket chains.
Farmers' leaders in Calvados and Somme suspended their action but others refused to do so. Convoys of tractors and manure-loaded trailers were said to be converging last night on all main roads leading in and out of France's third city Lyon.
The protests reflect a triple crisis in French agriculture. Dairy, beef and pork farmers have suffered a collapse in farm-gate prices over the last year – as have similar producers in Britain.
Farmers no longer have the cushion of EU intervention to prop up the market: the old system of prices guaranteed by Brussels and stocking of surpluses has been progressively dismantled over the last 12 years.
All sides agree that the animal husbandry sector of French agriculture – about 50 per cent of the whole industry – is facing its worst crisis for 30 years. Mr Le Foll said last weekend that one in 10 of all French dairy, beef and pork holdings – in all about 25,000 farms – were currently on the verge of bankruptcy.
Reuse content