Sweden has called off the search for a suspected foreign submarine in the Stockholm archipelago.
Military authorities ordered naval and amphibious forces to end their hunt for the vessel on Friday, although some ground forces will remain involved.
In the biggest anti-submarine search operation since the end of the Cold War, the military had scanned land, sea and air for signs of the vessel.
The hunt started on 17 October after the military received what it described as credible reports of "foreign underwater activities" between the islands that extend from Stockholm into the Baltic Sea.
On Wednesday, a military official said Sweden was prepared to use armed force against the vessel if it was found.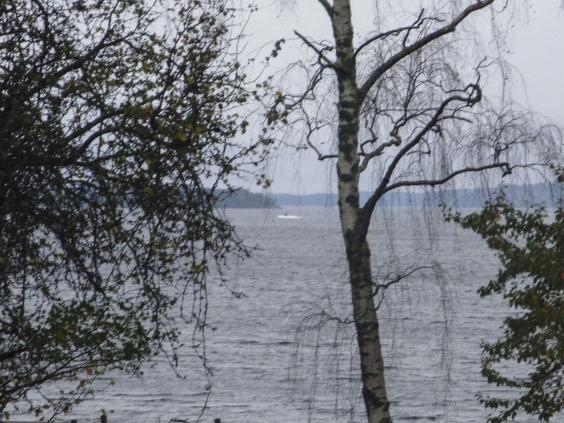 Rear Admiral Anders Grenstad, deputy chief of joint operations, told BBC News: "If we find the submarine the captain of the ship has the possibility to use weapons to get it to stop whatever it is doing.
"We hate the fact that we have something in our waters – or we believe something is in our waters."
There was growing anger in Sweden after the military admitted the submarine – suspected to be a Russian vessel – was not the first to have been detected over recent years.
The previous cases were not made public.
Russia denied any involvement, dismissing claims that one of its submarines got into difficulty in the waters off Sweden and issued a distress signal.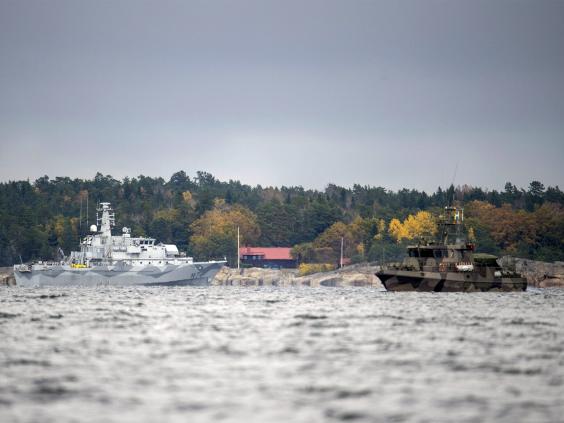 Sweden built up an anti-submarine force after a Soviet vessel with nuclear weapons ran aground off its southern shores in 1981 but started dismantling it as part of deep cuts in defence spending after the Cold War ended.
Anti-submarine helicopters were phased out in 2008 and replacements are not expected until 2018. Sweden has shifted its focus from territorial defence to international peacekeeping operations and abolished conscription, with the number of active troops falling to 20,000 in 2012 from 50,000 in 1999.
Additional reporting by AP
Reuse content