It took Ayner three days to find her husband. It was a friend who saw soot being cleaned from his face, as he lay in a makeshift morgue. She saw him while she was searching for her own husband.
Widowed with three children, Ayner Salgin, 34, is one of many grieving this weekend in the sleepy town of Kinik in the rolling green hills of the Turkish countryside, where loudspeakers announce the names of the deceased and the times of the funerals.
So far, 52 of its residents have been laid to rest in the town's graveyard. "We got up early with him every morning to have coffee with him before he went to work," she said. "He would always look back once or twice when he left.
"Each night when Ibrahim came home he would complain about something – something fell from the roof or he hurt his leg. He even lost a finger."
Even their daughter Gokce, 10, used to joke about the regularity of his injuries and would tell him: "Baba, this job will bury you."
Mrs Salgin said her husband did not want to work in the mines, but the family needed the insurance to be able to care for their son, Ismet, 13, who was diagnosed with severe Mediterranean anaemia, a blood disorder that means he has to have regular blood transfusions in Izmir, nearly 50 miles away. "He had no choice," she said. "He had to work in the mine just to keep our boy alive."
Their home was packed with women yesterday who came to offer their condolences. They were all from mining families, and are brimming with anger in the wake of Turkey's biggest industrial disaster, which has officially claimed 301 lives.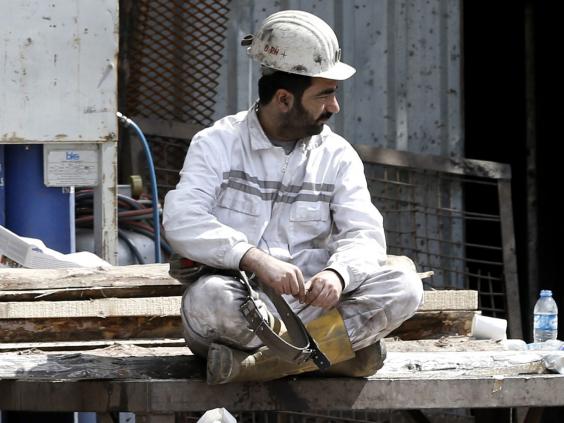 In Kinik, the number announced yesterday, after another fire hampered efforts in the mine in the morning, was widely disputed and the mistrust is palpable. Survivors and rescuers alike are certain there are at least 200 bodies still to be recovered, and the true number is being concealed.
As anger again spilled over into violent clashes between protesters and police in Soma yesterday, Turkey's energy minister Taner Yildiz said: "The rescue operation was carried out to completion. There are no miners left underground."
However, he added that recovery teams would be "scouring all corners of the mine" one more time to confirm the final toll.
Tuesday's disaster occurred when an explosion sent carbon monoxide into the mine's tunnels while an estimated 787 miners were underground.
Most men in Kinik have worked in the mines at one point in their lives, and the tragedy has deeply affected the entire community. The tea houses were full with men of all ages and everyone has a story to tell. "My son was killed in 2006 in the Soma mine," said 53-year-old Mahmut Gungur. "His coat got caught in the machinery because it wasn't covered properly."
Others say they left the mine in the past few months because of poor working conditions.
But the mine operator, Soma Holding, has denied any negligence.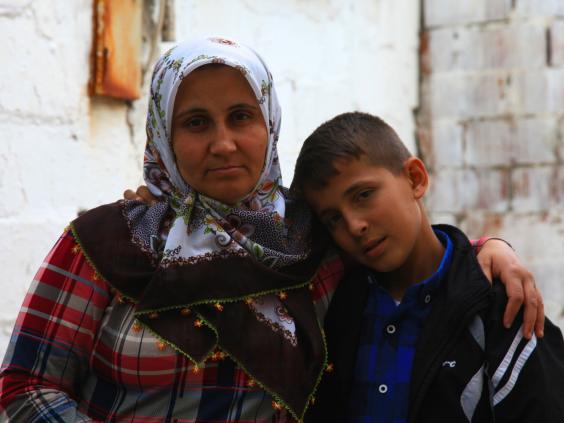 In a discount shop selling children's clothes in the centre of Kinik, Behire Tanir, 42, said all her customers were mining families who come for the bargains. The starting salary for miners at Soma is 1,300 Turkish lira a month (£368), working a six-day week of eight-hour shifts.
Mrs Salgin was barely watching Mr Yildiz's announcement on television yesterday. She blames Prime Minister Recep Tayyip Erdogan personally for her husband's death and believes it was his responsibility to make sure the mines were investigated. "The government lies. The mine company lies. It's like they're addicted to lying," she said.
Along the bottom of the screen scrawled the tally of the dead and survivors. "This is impossible," said an elderly neighbour, pointing to the screen.
Now relying on the kindness of friends, Mrs Salgin said she had been told she would get compensation for her husband's death. She doesn't really believe that either.
Reuse content