Two years ago, the Institut Valencia d'Art Modern (IVAM) attracted more than a million visitors, making it, by some estimates, one of the most attended museums anywhere in the world.
Or did it? An audit of the IVAM ordered by the body that funds it, the Valencia regional government, has found that not only were visitor numbers artificially inflated but the museum habitually overpaid for works, and even had links to the Chinese mafia.
The allegations raised in the report relate to the 10 years the IVAM was run by Consuelo Ciscar, who stepped down as its curator in April last year, citing "personal reasons".
As she left the job, she was praised for boosting visitor figures in 2013 to an impressive 1.2 million. The reality, however, is that just over 85,000 people went to the IVAM that year: in 2012 and 2011 the number of people visiting the IVAM was similarly inflated.
It transpires that the IVAM included in its visitor numbers not just ticket holders but those that attended any event at the museum. The allegations against Ms Ciscar ran further, however, and are now subject to a court investigation, according to Spain's El Mundo newspaper. It is alleged that the IVAM also paid well over the odds for many pieces of art, in some cases at a rate of more 1,500 per cent.
Top 10 art institutions
Top 10 art institutions
1/10 Top art institutions

1. Louvre, Paris: 9,260,000

Getty Images

2/10 Top art institutions

2. British Museum, London: 6,695,213

Getty Images

3/10 Top art institutions

National Gallery, London: 6,416,724

Getty

4/10 Top art institutions

Metropolitan Museum of Art, New York: 6,162,147

Getty Images

5/10 Top art institutions

Vatican Museums, Vatican City: 5,891,332

Getty Images

6/10 Top art institutions

Tate Modern, London: 5,785,427

Getty Images

7/10 Top art institutions

National Palace Museum, Taipei: 5,402,325

Getty Images

8/10 Top art institutions

National Gallery of Art, Washington DC: 3,892,459

Getty Images

9/10 Top art institutions

National Museum of Korea, Seoul: 3,536,677

Getty Images

10/10 Top art institutions

Musée d'Orsay, Paris: 3,500,000

Getty Images
One piece by Portuguese artist Julio Cuaresma that the IVAM paid €32,000 (£23,000) for was valued at just €2,000, according to the El Pais newspaper. The audit details other examples of inflated prices being paid for pieces of art.
Ms Ciscar has declined to comment on the audit, and no criminal charges have been brought, but the IVAM, which is under the control of new management, conceded that the findings "represent a serious setback for the public coffers, and most particularly for IVAM's depleted budget".
The report also highlights exhibitions by an artist known as Rablaci, who happens to be Ms Ciscar's son. In another case, the IVAM paid €442,000 for 63 photographs by Chinese photographer Gao Ping, who was later accused of being a leader of the Chinese mafia in Spain. The audit also reveals details of contracts that were allegedly awarded without being put out to tender.
Ms Ciscar is married to Rafael Blasco, who until October 2012 was the centre-right Popular Party's (PP) spokesman in the Valencia regional government. He is currently serving a prison term for his role in a scheme to appropriate €6m of government funds.
Valencia was a PP stronghold for years until local elections in May saw the party swept aside by a coalition of the opposition Socialist party and Podemos, a leftist party that was formed last year.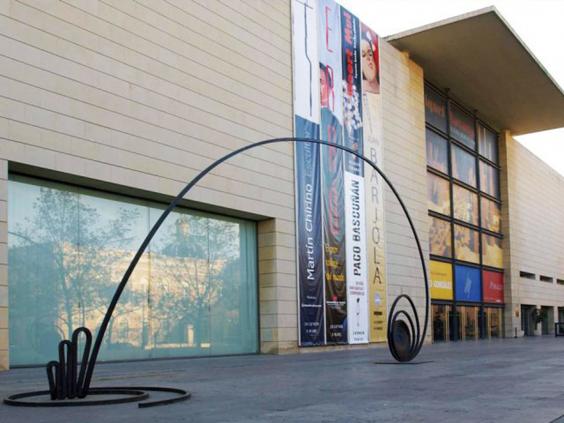 The new mayor, Joan Ribo, last week said he would establish an anti-corruption office that would allow citizens to file complaints anonymously. He also has a new approach to transport in the city.
Arriving to work on his first day in office on a bike, Mr Ribo said he would scrap one of the two official cars reserved for the mayor – an armoured Audi A8, which as well as being of questionable necessity in affluent Valencia, also uses 20 litres of fuel per 100km.
Spain's political classes have been plagued by corruption in recent years, with most of the cases involving the governing PP. The party's former treasurer, Luis Barcenas, is set to stand trial over secret slush funds that were allegedly established to benefit leading party figures. Mr Barcenas denies the allegations.
In neighbouring Castellon, the former PP leader Carlos Fabra is now serving a four-year jail sentence for tax fraud. Fabra was the force behind €150m Castellon airport, which opened in 2011 and includes at its entrance a 24-foot copper statute that cost €300,000 and is thought to represent the jailed politician. No commercial planes landed or took off at the airport until January this year.
Reuse content