Spanish police are investigating whether a man accused of murdering an American tourist on the Camino de Santiago painted his own arrows along the route to misdirect the missing woman. Miguel Angel Muñoz Blas has been remanded in custody after being charged with murdering Denise Thiem, who disappeared while walking along the ancient pilgrims' trail in April.
The police believe that Mr Muñoz may have copied the yellow arrows that guide the thousands of people who complete the month-long walk every year, and directed them towards his remote farm, where decomposing remains thought to be those of Ms Thiem were discovered last week. The results of DNA analysis are awaited to confirm whether the body is that of the missing 41 year-old, last seen alive in the nearby town of Astorga.
Police reportedly became suspicious after several other walkers reported being bothered by a man fitting Mr Muñoz's description after following yellow arrows to his farm, which lies about half a mile off the official route in the village of Castrillo de los Polvazares, in Castilla y Leon.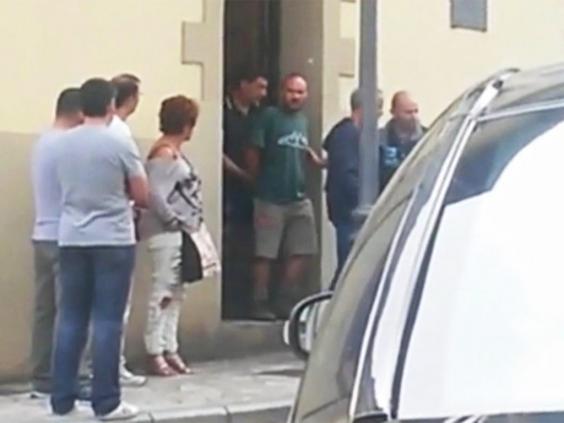 Despite appeals from Ms Thiem's family and a number of well known public figures, including the US Senator and former Republican presidential candidate, John McCain, there appeared to be little progress in the search for the missing walker.
However, it is believed that Mr Muñoz has been under suspicion from early on in the investigation, and the presence of the misleading yellow arrows, which take walkers from the traditional route of the trial, led police to place him under surveillance.
He was arrested on Friday 100 miles from his farm, in the town of Grandes de Salime. Once in custody he led police to a shack on the farm, where he is believed to have lived for three years. A saw found near the remains is also being tested for the presence of the missing walker's DNA.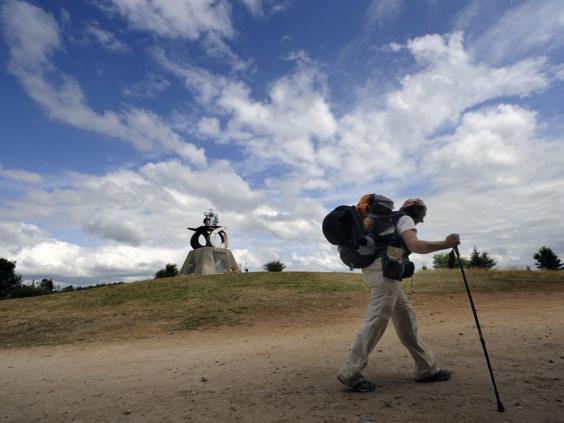 In a statement, Ms Thiem's family thanked "the Spanish people for their many prayers and heartfelt expressions of hope and concern during this long and painful ordeal of not knowing what happened to Denise".
As many as 200,000 people now complete the trail each year. While there are several routes, by far the most popular trail begins across the Pyrenees in southern France before winding its way through northern Spain before arriving in Santiago de Compostela.
A mass is expected to be held for Ms Thiem in the city's cathedral this weekend. If the body is confirmed as hers, it will be repatriated to her home state of Arizona.
Reuse content