As the survivors of the Charlie Hebdo massacre prepared to issue an unprecedented three-million-strong run of the satirical magazine on Wednesday, many questions remained unanswered surrounding the attacks that left 17 people dead across Paris last week.
After killing 10 journalists and two police officers, brothers Cherif and Said Kouachi claimed to have been working for the Yemen branch of al-Qaeda – or al-Qaeda in the Arabian Peninsula (AQAP).
Amedy Coulibaly, who killed four during the takeover of a kosher supermarket in Paris and shot dead a female police officer, claimed in a video that emerged on social media to have pledged his allegiance to Isis, also known as "Islamic State".
Do the attacks show al-Qaeda and Isis are now working together?
Links between the three gunmen date back to at least 2005, when French court records show Coulibaly and Cherif Kouachi were jailed together.
Officials also believe the Kouachi brothers travelled to Yemen in 2011, and that they may have had links to the former AQAP leader Anwar al-Awlaki, who was killed in a US drone strike that year.
But while they claimed to represent the two different groups with their attacks on Paris, experts say that doesn't necessarily mean the shootings were a joint al-Qaeda and Isis endeavour.
Charlie Winter, a researcher at the anti-extremism thinktank Quilliam, told The Independent that relations between AQAP and Isis "have never been worse".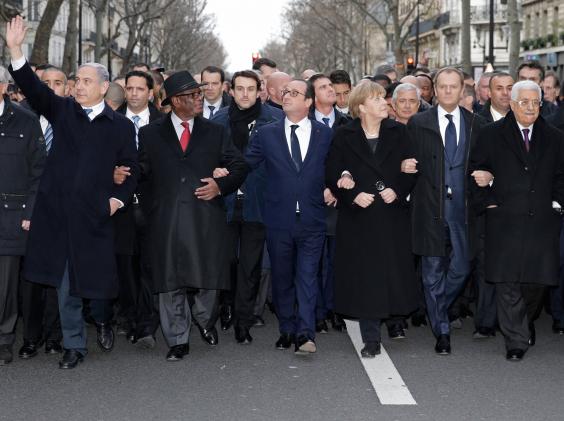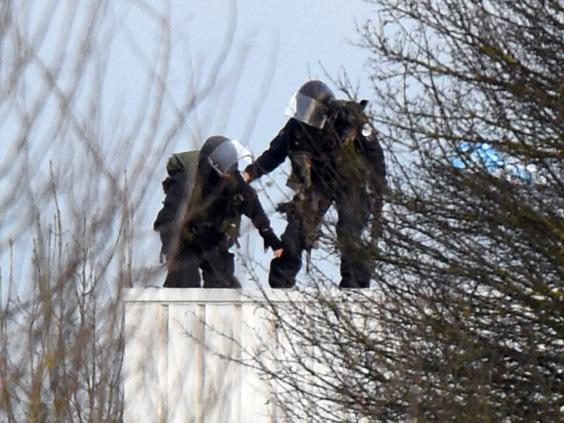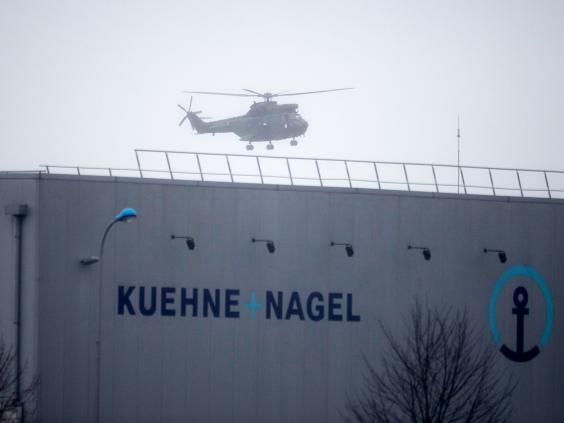 He said: "The most recent issue of Dabiq (the Isis propaganda magazine), published on 30 December prior to the Paris attacks, carried a couple of essays that directly attacked AQAP and would – to a jihadi – be seen as quite offensive.
And those essays came in response to statements from AQAP scholars saying that the 'caliphate' is illegitimate and that Isis's leader, al-Baghdadi, is a 'source of sedition'. The idea that they then worked together, while possible, seems very unlikely."
Clint Watts, of the Foreign Policy Research Institute, said in the aftermath of the attacks that it made more sense to see them as "networked".
"How should we understand two AQAP linked brothers and an Islamic State fanboy coming together in Paris?" he wrote. "The Kouachis and Coulibaly knew each other prior to the al-Qaeda and Islamic State split. All were definitely inspired by a combination of both groups, but whether they were fully directed in all of their cumulative actions appears unlikely."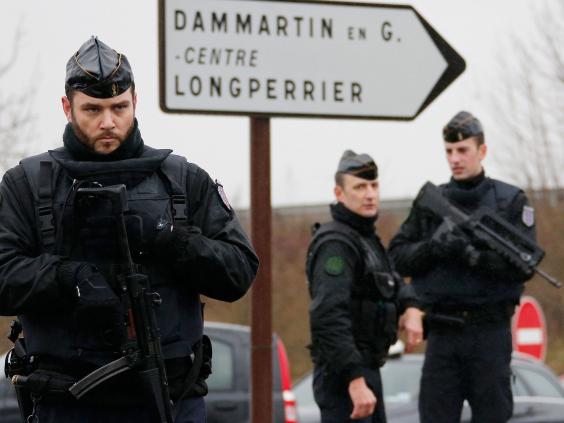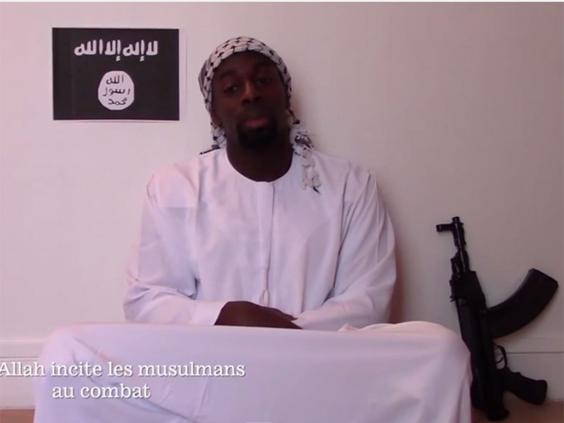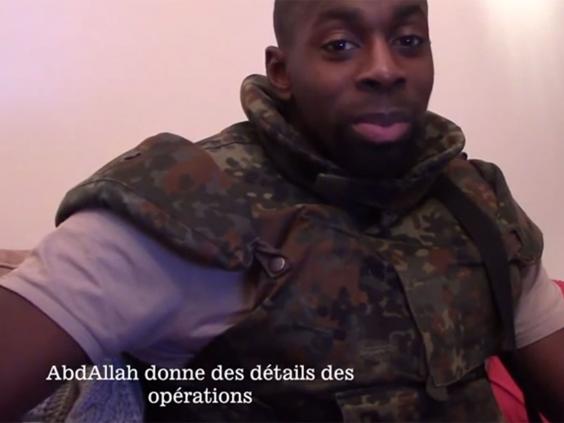 Were the Paris gunmen being directed from a cave in the Middle East?
It is more likely, Winter said, that any connections between the gunmen and either AQAP or Isis are "very tenuous indeed".
He said evidence pointed to the fact that the video in which Coulibaly claimed links to Isis did not emerge from the group's central propaganda machine.
"It looks like it was put together by an amateur – the music playing, the font used and the wording at the beginning are all clearly inconsistent with Isis's usual style.
"It shows Coulibaly had no direct connection to the organisation's main propaganda unit, and he is unlikely to have had a direct line to the leadership either."
Winter said that while there remain many unknowns, it was almost certain that the Paris attacks were not the first co-ordinated attack by AQAP and Isis, arranged by handlers from abroad.
He said both sides of the jihadi divide had been hesitant about coming forward to claim the attack.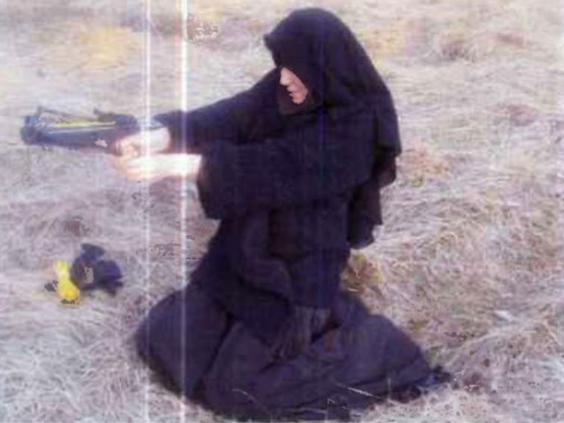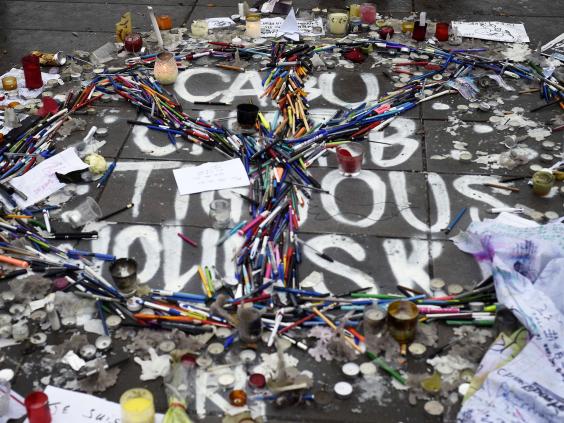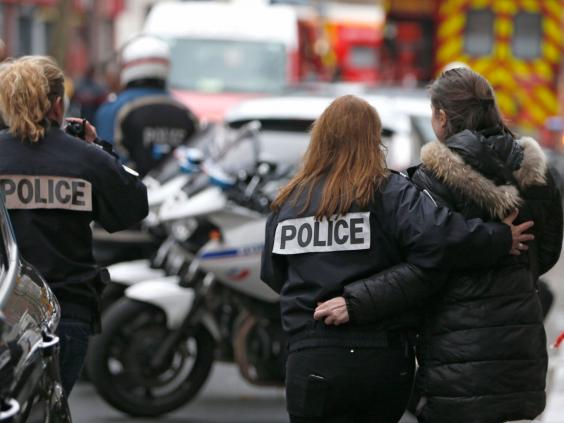 "Jihadist twitter users were very quick to throw together photoshopped images and hail "Paris burning" or "Muslims taking revenge", but even in media that came out from official sources they were indirect with their wording about who carried the attacks out," he said.
"A lot of factors are pointing towards this being just three guys who were jihadists, terrorists who wanted to maximise their terror by attributing it to a wider movement."
Eric Holder, the US Attorney General, has suggested that the attacks were not seen by American security services as being part of a larger extremist scheme.
"It is something that, frankly, keeps me up at night worrying about the lone wolf or a very small group of people who decide to get arms on their own and do what we saw in France this week," he said.
Is there still a threat posed by the Paris jihadi network?
French police have said that as many as six members of the terrorist cell that included the brothers and Coulibaly could still be at large, including a man who was seen driving a car registered to the latter's widow, Hayat Boumeddiene.
As of Tuesday morning, the country had deployed 10,000 troops to protect sensitive sites — including Jewish schools and neighbourhoods, and Prime Minister Manuel Valls said the manhunt for the rest of the cell was urgent because "the threat is still present".
Two police officials told The Associated Press that authorities were searching the Paris area for the Mini Cooper registered to Boumeddiene, who Turkish officials say has now fled to Syria.
One officials said the cell consisted of about 10 members, and that "five or six could still be at large". The other official said the cell was made up of about eight people and included Boumeddiene.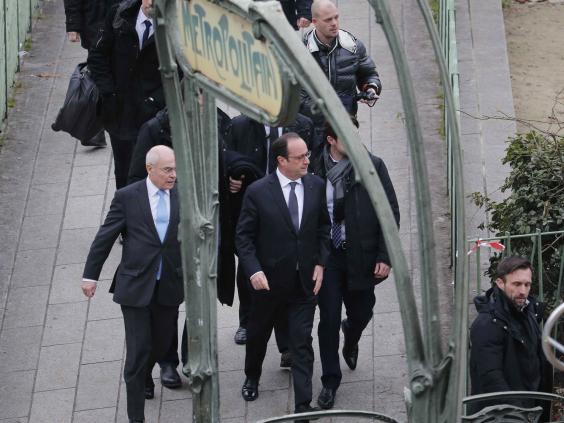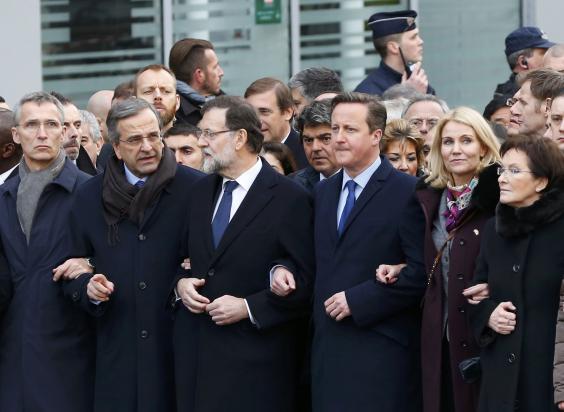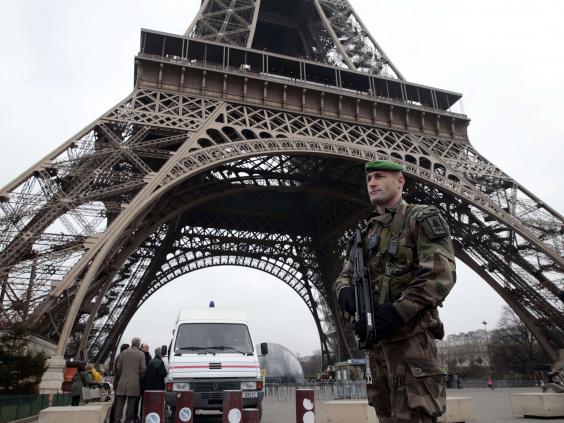 Where is the next target?
Speaking on CBS' Face the Nation, Holder said he thinks "the possibility of such attacks exists in the United States".
Meanwhile, British security services are reported to be on "high alert" after online "chatter" emerged from jihadists discussing plans to murder soldiers, police and intelligence operatives in the UK.
According to the Times, it is thought that extremists want to copy Isis' killing of James Foley, David Haines, Alan Henning and other hostages last year by abducting a target and posting footage of their death on the internet.
The Vatican has moved to play down Italian media reports that it had been named as a probable next target for a Paris-style attack.
After the Pope denounced the shootings, La Repubblica, Corriere della Sera and other newspapers reported that spies had received intelligence of an imminent security risk to the Holy See.
Vatican spokesman Father Federico Lombardi said that while normal contacts among security services continued, the Pope's officials had been given no "concrete and specific" details regarding an attack.
Charlie Hebdo: Mourning in Paris
Charlie Hebdo: Mourning in Paris
1/6 Mourning in Paris

Fraternité: people take part in a unity rally on Sunday at the Place de la Nation (Nation Square) in Paris

AFP/Getty

2/6 Mourning in Paris

The growing floral trobute near the Charlie Hebdo offices

PA

3/6 Mourning in Paris

Police guard a Jewish school in Paris

Getty

4/6 Mourning in Paris

Marie-Pierre

5/6 Mourning in Paris

Emmanuel

6/6 Mourning in Paris

Us tous: Parisien couple show off their Tricolour and support for Je Suis Charlie movement

PA
Could the French authorities have prevented the attacks?
Mr Valls has admitted that there may have been holes in French security in the build-up to the shootings. "When you've got 17 dead, obviously there were failures," he said. "We're facing a phenomenon on an unparalleled scale."
All three gunmen were previously known to police and had been under surveillance at some point in the past, but a former investigating judge who led counter-terrorism operations said the sheer number of suspects made it impossible to keep track of all of them.
Jean-Louis Bruguière told The Telegraph: "It takes 20 police officers to keep one suspect under surveillance 24 hours a day."
The national police chief, Jean-Marc Falcone, said he was proud of how special forces and police had dealt with the hostage crises at the Paris supermarket and a print works taken by the Kouachi brothers in northern France.
"When we considered that all negotiations were fruitless, we decided that we had to intervene to save the hostages," he told BFM TV. "The assault caused no deaths or injuries to hostages."
Will the shootings have a lasting impact on UK security?
While French soldiers have now been ordered not to wear uniforms while off-duty, police officers and soldiers in the UK have been given discretionary advice to remain vigilant.
On Monday, David Cameron held a security meeting in Downing Street to discuss the risk to the UK, examining security forces' preparedness for similar incidents.
A spokesperson for Downing Street said agencies "regularly" carry out drills to test their response to a terror attack, "including scenarios similar to the incidents in Paris".
David Cameron and Theresa May have also used the Paris attacks to argue for increased powers of surveillance by reviving the abandoned draft communications data bill, previously labelled a "snoopers' charter".
"The attacks in Paris demonstrated the scale of the threat that we face and the need to have robust powers through our intelligence and security agencies in order to keep our people safe," Mr Cameron said.
Reuse content