"If this is Upper Silesia, what must Lower Silesia be like?" Interned in the drab town of Tost (now Toszek) during the Second World War, PG Wodehouse mocked the likely dullness of its neighbouring province in one of his innocent but foolish radio broadcasts from  Hitler's Berlin. Almost 75 years later, any visitor cosily ensconced in a wine bar or craft-brewery pub in the beautifully restored historic centre of Wroclaw might be tempted to answer, with a Woosterish guffaw: "Not half bad, actually." At that time, in 1941, the very German city of Breslau dominated the fertile flatlands of Lower Silesia. Now, Wroclaw – which is the fourth-largest conurbation in Poland, with a population of 640,000 – stands at the prosperous heart of the county of Dolny Slask. Even Jeeves, a dab hand at quick changes and near-miraculous reversals of fortune, might have drawn the line at such a drastic alteration.
Here, where the river Oder snakes between soaring red-brick Gothic churches, Baroque mansions, pastel-coloured renovated squares and the grey slab-like leftovers of Stalinist town planning, peace and unity in Europe mean more than a glib slogan spun out from the office of some power-hungry Brussels bureaucrat. It has been, for centuries, a matter of life and death. On the afternoon of 17 January, Wroclaw – pronounced, roughly, "Vro-tz-wav" – began its year as joint European Capital of Culture (ECC) with parades led by four "spirits" of the city. Giant figures representing "Flood", "Rebuilding", "Innovation" and "Many Faiths" converged from the outskirts towards the grandly Gothic Rynek (market square), with its fairy-tale  medieval town hall. Chris Baldwin, the British theatre-maker who devised Olympic-themed events in 2012 and is now director of performance for the Capital of Culture programme, aims via his spectacles to foster "a dialogue between the past and future of Wroclaw, a dialogue at the heart of this multicultural city". 
In May 1945, however, Breslau was little more than a smoking wasteland of rubble and despair. Under Gauleiter Karl Hanke, this redoubt of the Reich had resisted the Red Army until 6 May – two days before Germany's surrender. More than 40,000 people in "Fortress Breslau" paid for Nazi obduracy with their lives. Soon, as it fell under Soviet dominion, the pulverised city and its region became part of Poland as the wartime victors redrew the map of Europe. 
The Germans left en masse, as Polish migrants arrived to reoccupy the "ancient recovered territories" of Silesia. In reality, Silesia had not had a Polish ruler since 1335. Then, the Kingdom of Bohemia incorporated the Duchy of Silesia and ran it from Prague. In 1526, the Habsburg Austrians took charge, only to be supplanted in 1741 by the all-conquering Prussians. Not for nothing did the historians Norman Davies and Roger Moorhouse call their immersive chronicle of the city of Wrotizlava, or Wrezlaw, or Breslau, or Wroclaw: Microcosm.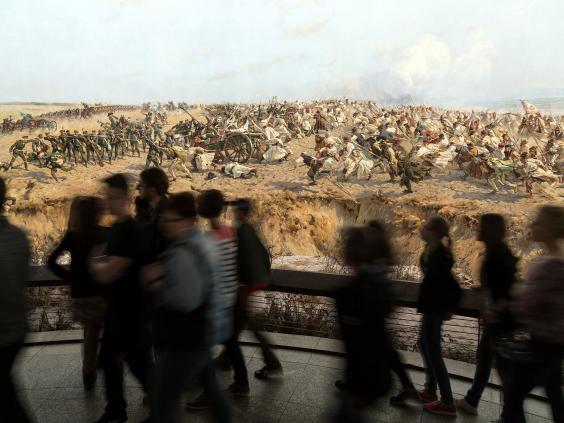 Before the conflagration of 1945, Prussian rule had fashioned Breslau into a thoroughly German city, albeit one with important Jewish and Polish minorities. In this crucible of trade, industry and scholarship, Breslau University nurtured – among many others – Robert Bunsen (who developed the burner), Alois Alzheimer (who identified the disease) and the young Paul Ehrlich, whose anti-syphilis drug began the quest for "magic bullet" medicine. Many key figures in German culture and science came from Breslau: from the conductor Otto Klemperer and the anti-Nazi theologian Dietrich Bonhoeffer to the fearsome critic Alfred Kerr, the "pope of literature". Later, after the Kerrs fled to Britain, his daughter, Judith, would entrance generations of children with the story of When Hitler Stole Pink Rabbit. Even the air ace Manfred von Richthofen, the First World War "Red Baron", grew up nearby and knew these streets and squares. 
Alley by alley, brick by brick, bar by bar, the Wroclaw classics professor and crime writer Marek Krajewski has reconstructed this lost world in his series of inter-war thrillers featuring the brutal, brilliant detective Eberhard Mock. When I was researching the recent boom in Polish crime fiction, Krajewski explained to me that "this German history of Wroclaw was, in Communist times in Poland, a taboo". Yet, as he noted, "what is taboo seems to us to be extremely fascinating". So it is. In the tourist office on the Rynek, visitors can buy historical maps of Breslau in particular years. Krajewski's pungently atmospheric novels (such as Death in Breslau, Phantoms of Breslau and The Minotaur's Head) will hurry you back to its smoke-filled, beer-washed taverns at a much swifter lick.
Following the downfall of Breslau and the ethnic cleansing of its German population, many incomers arrived from Lwow, in the eastern borders of Poland. That city in turn underwent a metamorphosis to join Soviet Ukraine as "L'viv". In mid-1945, the ruins of Breslau contained around 150,000 Germans and maybe 30,000 Poles. A year later, in Wroclaw, the numbers had been neatly reversed. 
Imagine if Bristol, ruled in the remote past by Normans and Angevins, had been assigned to France and then repopulated by thousands of refugees from Lyon, now in Germany. Not only the people but the cultural fixtures of Lwow shifted west, from the treasures of the Ossolineum Library to the Raclawice Panorama, a vast cycloramic painting of a famous Polish victory over the Russians in 1794. Until recently, this was marginal space; disputed territory. In Grey Zone, the beloved Wroclaw poet Tadeusz Rozewicz (who died in 2014) writes: "Here white is not absolute white/ Black is not absolute black/ The edges of these non-colours/ adjoin." What applied to his art also goes for his protean city.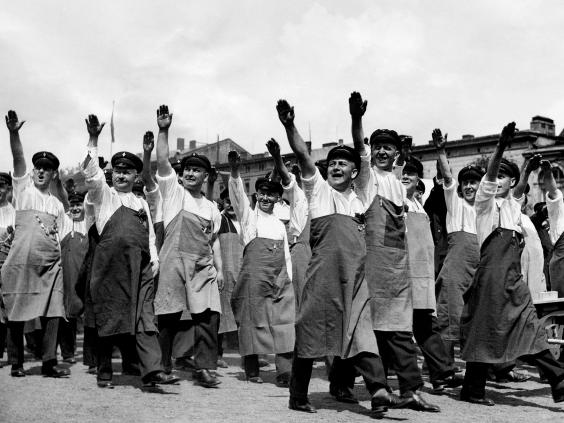 In 2016, as a thriving hub of higher education, hi-tech investment and cultural festivals, Wroclaw markets itself as "the meeting place". This Central European crossroads, or microcosm, can now host conversations rather than endure collisions. The café-lined streets around the handsome White Stork synagogue – which escaped the Nazi arsonists on Kristallnacht in 1938, and houses a poignant Jewish museum – form the "district of four denominations". Around the synagogue, Protestant, Catholic and Orthodox churches nestle together. Meanwhile, on a nearby street corner, the New Horizons cinema – a multiscreen art house that stages an annual festival – offers another kind of temple to open-minded cosmopolitanism. The summer before last, I escaped the torrid heat of a Silesian July not only by ticking off that season's Cannes prizewinners but by gorging in its air-conditioned caves on a retrospective of Ken Russell's campy musical melodramas. 
As they shivered in a sub-zero January, the spectators at the ECC opening weekend will have fondly recalled that summer heat. Nature as well as history can convulse this part of the world with its wild mood-swings. One of Chris Baldwin's outsize figures for the ceremony embodied the "Spirit of Flood" – above all, the inundations of 1997. Then, the Oder overtopped its banks, swept through the low-lying city, and united its people into a heroic rescue effort.
Part-funded by the honoured cities (San Sebastian in Spain shares the title for 2016), partly by national governments, the European Capital of Culture project tends to elicit high-minded and touchy-feely statements about harmony, togetherness and reconciliation. Speaking about the plans for 2016, under the slogan of "Spaces for Beauty", the city's long-serving independent mayor, Rafal Dutkiewicz, said: "We want Wroclaw to be a very open metropolis on the map of Europe and the world." So far, so inoffensive. But if anywhere has earned the right to convert Euro-platitudes into lived experience, then Mr Dutkiewicz's city – with its shape-shifting, strife-ridden past – surely has. 
Beyond the people's pageants devised by Chris Baldwin for different seasons of the year, the Wroclaw diary for 2016 will give a place in the sun to almost every art form – from the Theatre Olympiad to the "World Book Capital" events and the European Film Awards. British visitors will not only see their pounds, converted into zlotys, stretch a satisfyingly long way. More seriously, they ought to grasp that the European concord sneered at by isolationists from across the Channel can mean everything in post-Soviet, post-Nazi Central Europe. In this city left in bloodstained fragments by the clash of totalitarian armies, and then bullied by the victors right up to 1989, EU principles still matter.
A short distance from the city centre, Adolf Hitler regularly ranted at the Centennial Hall, a futuristic concrete flying-saucer designed in 1913 by local architect Max Berg. The Führer had a big fan-base in Breslau. Later, during the long Communist winter, the hall witnessed Soviet-inspired propaganda stunts. In 1948, Bertolt Brecht, Pablo Picasso and Aldous Huxley came to attend the "World Congress in Defence of Peace" (ie, Stalinism). A few years ago, however, I saw Jonny Greenwood of Radiohead play an ecstatic concert there alongside one of his musical idols, the trailblazing Polish composer Krzysztof Penderecki. As these pioneers of the pop and classical avant-gardes jointly raised the roof, it felt like the final rehabilitation of a history-haunted space.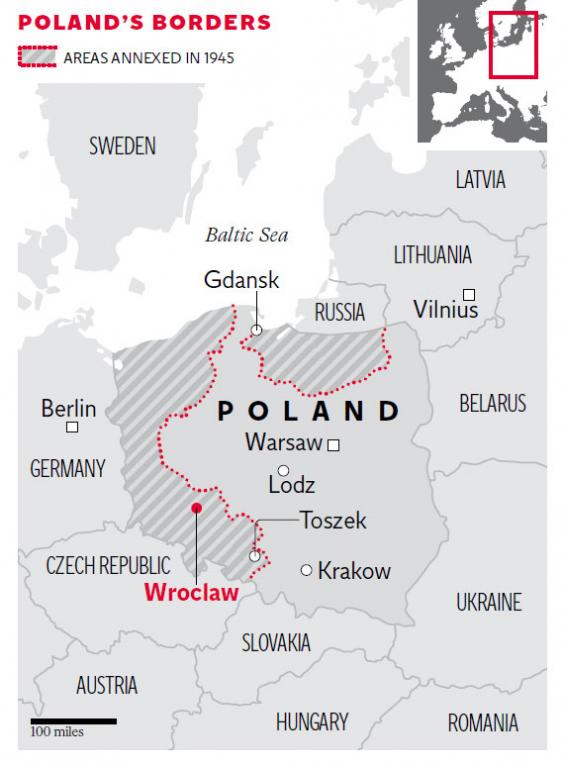 Beyond its social and artistic goals, the ECC accolade also serves to strengthen the municipal bottom line. The European Commission calls it "an excellent opportunity for the cities to change their image, put themselves on the world map, attract more tourists and rethink their own development through culture". Citizens of Glasgow, whose own time in the ECC spotlight in 1990 helped to set the seal on the city's regeneration, know that those are not just Brussels bromides. In a preview of Wroclaw's tenure in 2016, the Polish Institute of International Affairs calculates that a Capital of Culture stint adds on average four per cent to GDP: not spectacular, but not a trifle, either. If, as in Glasgow's case, it ratifies a permanent change of identity, the halo effect persists much longer.
An evening spent in the Old Town's bars – which can match even Glasgow for boisterousness – will confirm that the city now extends hospitality to a polyglot throng of students from across Europe and beyond. However, the welcome accorded by the "meeting point" may or may not stretch farther than short- and medium-term visitors. The Polish Institute of International Affairs asks a pointed, and timely, question: "Are people previously repatriated now open to refugees from other countries or even cultures?" That query hits the sorest spot of a Central Europe now haunted by fears of another desperate human tide.
A family history of flight and exile may open doors and hearts – but it can also nourish insecurity and suspicion. Wroclaw, and Poland as a whole, has belatedly embraced its Jewish history. The White Stork synagogue not only documents in lavish and sometimes heart-rending detail the city's Jewish heritage; in September 2014, it hosted the ordination of four rabbis – the first such ceremony since 1939. During 2016, can this climate of civic tolerance spread farther – or is the former Fortress Breslau now part of Fortress Europe?
In Poland, just as in Britain, populist politicians beat warning drums about large-scale migration from the broken lands of the Middle East. Last October, the nationalist Law and Justice party (PiS) won a thumping victory in parliamentary elections. It has an ally in Poland's conservative President, Andrzej Duda. In November, the new Prime Minister, Beata Szydlo, reiterated her party's displeasure at EU quotas for refugees. In a dig at Angela Merkel's Germany, she said: "One cannot call attempts to export problems, which some countries have created without  others' participation, solidarity."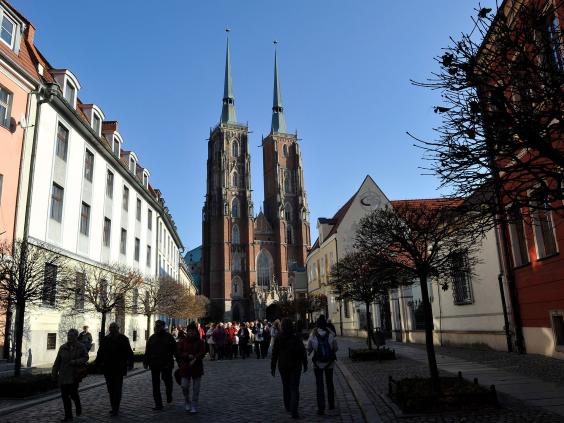 Over the past three weeks, the PiS government has stirred further controversy. It has strengthened the hand of central government in appointing both the judges of the Constitutional Court, and the top posts at the state broadcasting company. In response to these twin threats to independent institutions, the European Commission last week debated the rule of law in Poland. It may open a formal investigation. Jean-Claude Juncker, the president of the European Commission, insists: "Our approach is very constructive. We are not bashing Poland." Eurosceptic politicians in Warsaw disagree. The Justice Minister, Zbigniew Ziobro, has attacked the EC's "attempt to exert pressure upon the democratically elected government". On one Polish magazine cover, Chancellor Merkel wears a Nazi uniform.
So Wroclaw's spirits of tolerance and renewal stalk the city just as those values have begun to look a little fragile. That context will raise the stakes for the European Capital of Culture programme. As the waters of xenophobia rise towards a flood across the heart of Europe, the city has a precious chance to show that cosmopolitan rhetoric amounts to more than soporific Euro-babble.
To achieve that, a light touch may work better than a heavy hand. Much about Wroclaw – and, indeed, Lower Silesia – today would baffle PG Wodehouse. But he might enjoy the gnomes. During the 1980s, as the Solidarity opposition movement fought the Soviet-backed regime, Wroclaw incubated a home-grown protest movement. Inspired by the artist-prankster Waldemar "Major" Fydrych, the Orange Alternative took the gnome – or dwarf, if you prefer that translation of krasnal – as its merrily mutinous symbol. After all, what use were Russian tanks against diminutive creatures out of Polish folklore? Poland has a rich tradition of offbeat, slyly subversive humour – whether in poster art, absurdist cinema or on the experimental-theatre scene that flourished in post-war Wroclaw. The gnomes made their own, not so minute, contribution in this vein.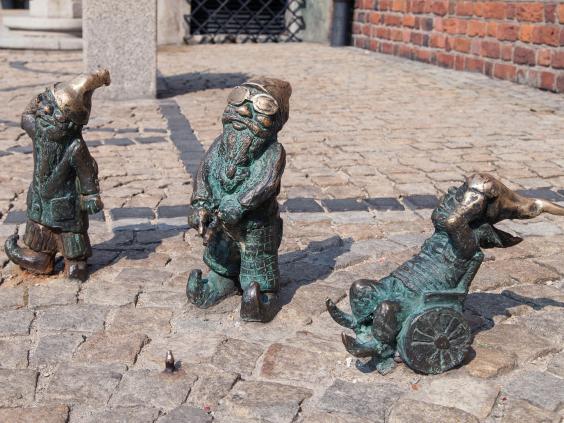 In 2001, the original statue of Papa Krasnal – Father Gnome – arose as a memorial to the Orange Movement near the site of their demos. Since then, an estimated 300 sculpted figurines have joined him across the city. They do all  you might expect from their garden-based cousins, and much more – from rolling in wheelchairs to playing guitars and holding up the world. I'm rather fond of the psychoanalytic Freudek – perched, of course, on his couch. 
Small but solid tributes to the virtues of mischief, independence and defiance, the gnomes of Wroclaw will outlast policies, leaders – even year-long cultural jamborees. To its credit, the city council has encouraged them to waddle forth and multiply. In a place that has witnessed the apocalyptic breakdown of monuments, ideologies and identities, the krasnale stand (figuratively) tall as champions of freedom and survival. If you want to grasp the big picture of war and peace in modern Europe, take a stroll among these little folk. 
For details of European Capital of Culture events, go to wroclaw.pl/en/