Therapists linked to a banned American Jewish group that tries to convert gays into heterosexuals are working openly and legally in Israel.
Israel's health ministry advises against so-called "gay conversion" or "reparative" therapy, calling it scientifically dubious and potentially dangerous, but no law limits it. A US-based organisation called Jews Offering New Alternatives for Healing (Jonah) was shut in December for violating New Jersey consumer fraud laws by claiming therapy could "heal" homosexuality. But gays in Israel who contacted Jonah say they were referred to some of the 20 to 30 licenced psychologists and social workers, and 50 non-licensed therapists, who practice some form of conversion therapy in Israel.
Rabbi Ron Yosef of the Orthodox gay organisation Hod, which calls for legislation against such therapy, said this was happening despite increasing acceptance of homosexuality that has led many rabbis in Israel to shun the therapies. 
Practitioners in Israel say their services are in demand from Orthodox Jewish men trying to reduce same-sex attractions so they can raise a family according to conservative values.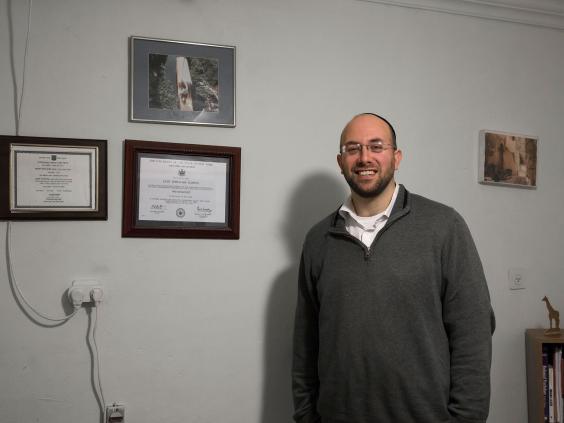 Clients also include Jewish teenagers from abroad who study at post-secondary school level at Orthodox seminaries in Israel. Half of these students attend seminaries that require those who admit to having homosexual feelings to see reparative therapists, according to the Yeshiva Inclusion Project, which counsels gay prospective students. 
"Since there is such a strong religious presence here, and political correctness isn't as prevalent, there's more openness about it, about this kind of therapy here," said Dr Elan Karten, a US-trained psychologist and Orthodox Jew who has treated about 100 people with homosexual attractions since he opened his Jerusalem practice eight years ago. 
"I'm extremely concerned," said Chaim Levin, a former client of Jonah in the US and a plaintiff in the lawsuit against it in New Jersey. "It's exporting hatred and junk science." 
Leading medical organisations in the US and elsewhere say there is no proof that efforts to change sexual orientation are effective, and warn that such therapy can reinforce self-hatred, depression and self-harm. The Israel Psychological Association reached similar conclusions in a 2011 paper.
But proponents in Israel say therapy does not "convert" clients, but boosts self-esteem and masculinity.
AP
Reuse content