Syrian rebels are fighting for their survival in and around the northern city of Aleppo.
An assault by the Syrian army, backed by heavy Russian air power, severed the last rebel supply line from Turkey to Aleppo on Wednesday, in a devastating blow to the Syrian opposition.
On Thursday, the government captured several more villages in the surrounding countryside, leading to fears they could encircle the city.
The battle for Aleppo has fuelled opposition suspicions that the Syrian regime and its allies are more interested in securing a military victory over the rebels than negotiating a settlement.
Who is fighting whom?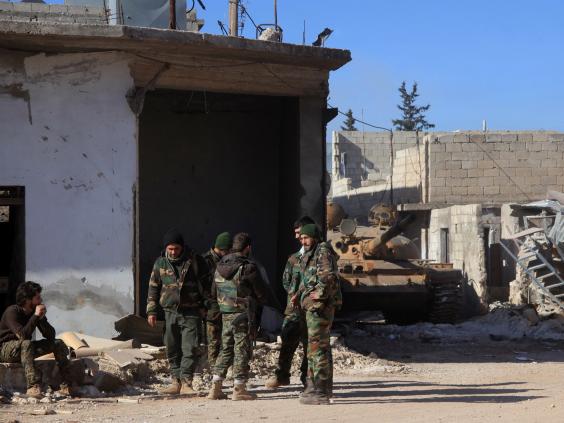 Government forces, backed by Russian air support, are engaged in battle with the National Coalition of Syrian Revolutionary and Opposition Forces, the main opposition group.
Regime forces are also aided by Iranian advisers and Lebanese Hezbollah militia, according to the London-based Syrian Observatory for Human Rights.
In pictures: Russian air strikes in Syria
In pictures: Russian air strikes in Syria
1/10

Volunteers from Syria Civil Defence, also known as the White Helmets, help civilians after Russia carried out its first airstrikes in Syria

2/10

The aftermath of Russian airstrike in Talbiseh, Syria

3/10

Smoke billows from buildings in Talbiseh, in Homs province, western Syria, after airstrikes by Russian warplanes

AP

4/10

Russian Air Forces carry out an air strike in the ISIS controlled Al-Raqqah Governorate. Russia's KAB-500s bombs completely destroy the Liwa al-Haqq command unit

5/10

Caspian Flotilla of the Russian Navy firing Kalibr cruise missiles against remote Isis targets in Syria

6/10

Caspian Flotilla of the Russian Navy firing Kalibr cruise missiles against remote Isis targets in Syria, a thousand kilometres away. The targets include ammunition factories, ammunition and fuel depots, command centres, and training camps

7/10

Russia claimed it hit eight Isis targets, including a "terrorist HQ and co-ordination centre" that was completely destroyed

8/10

A release from the Russian defence ministry purportedly showing targets in Syria being hit

9/10

A video grab taken from the footage made available on the Russian Defence Ministry's official website, purporting to show an airstrike in Syria

10/10

Russia launched air strikes in war-torn Syria, its first military engagement outside the former Soviet Union since the occupation of Afghanistan in 1979. Russian warplanes carried out strikes in three Syrian provinces along with regime aircraft as Putin seeks to steal US President Barack Obama's thunder by pushing a rival plan to defeat Isis militants in Syria
Aleppo is divided between pro-Syrian forces and a range of rebel groups, from the Free Syrian Army to the radical al-Qaeda-affiliated Jabhat al-Nusra. These rebel groups are not all aligned in their fight against Assad, with the moderates that form the Syrian National Coalition distancing themselves from Islamist designated terror groups such as the al-Nusra front and Isis.
In addition, the Kurdish People's Protection Units (YPG) control an area of northern Aleppo.
Why is Aleppo significant?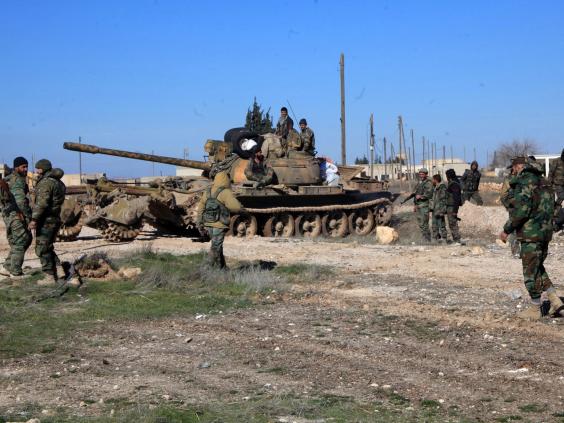 Rebels have maintained control of much of Aleppo since they took the city in 2012.
The loss of Aleppo to government forces would represent a potentially decisive blow to the rebellion against President Bashar al-Assad.
Such a loss could also significantly weaken Western-backed rebel groups fighting against Isis (which the regime says it is also fighting), further empowering the terror group in Syria.
What effect has the fighting had?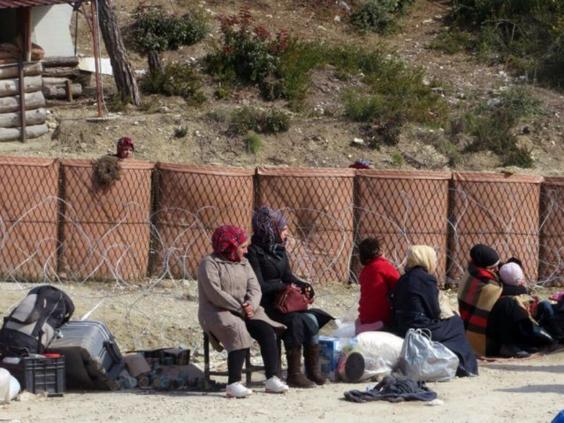 As many as 20,000 refugees have fled the city as a result of the fighting, spending the night at the Bab al-Salam border crossing with Turkey.
The Turkish Prime Minister Ahmet Davutoglu said the camp would continue to feed and shelter the refugees, but did not say when or if they would be allowed to enter his country.
The battle could also exacerbate the humanitarian crisis, as the UN has found itself unable to deliver aid to towns besieged by government troops. 
With Aleppo almost surrounded, there is a risk people living there could be cut off from aid deliveries entirely.
What will the long-term consequences be?
Tentative peace talks in Geneva were "temporarily halted" because of the government's major advance against rebel forces north of Aleppo.
The government's attack was condemned by France for "torpedoing" the Syrian peace talks and the US said it was "difficult" to see how the air strikes, which the State Department said were mostly on civilian targets, would help resolve the conflict.
US State Department spokesman John Kirby said the assault was mainly focused on opposition forces and urged Moscow to focus instead on its purported aim of fighting Isis.
UN envoy Staffan de Mistura, who suspended the talks, said they will resume on 25 February.
Reuse content