Israel's Attorney General has ordered a criminal investigation into excessive spending at the residences of Prime Minister Benjamin Netanyahu.
Netanyahu and his wife, Sara, commonly face criticism over their spending habits, and are often considered as being out of touch with normal people.
The Prime Minister, a former Israel Defence Force soldier, has been saddled with the unfortunate image of a cognac-drinking, cigar-smoking bon viveur. His wife also has a reputation as a big spender, and has previously faced legal challenges from former housekeepers, which made allegations about her tough demands and short temper.
A past report had criticised the Prime Minister for spending $127,000 on a special sleeping cabin on a flight to London.
The decision to launch a criminal investigation came months after a state watchdog agency filed a report detailing the large sums spent on food, furniture, cleaning and gardening at the Netanyahus' official residence in Jerusalem.
The report also said that cleaning expenses in their private home, in the upscale coastal city of Caesarea, averaged more than £1,300 a month in taxpayer's money, even though the couple only spent the occasional weekend there.
In a less glamorous finding, the report said that the couple had pocketed the proceeds from recycling bottles that were bought with public money for the purposes of entertaining official guests.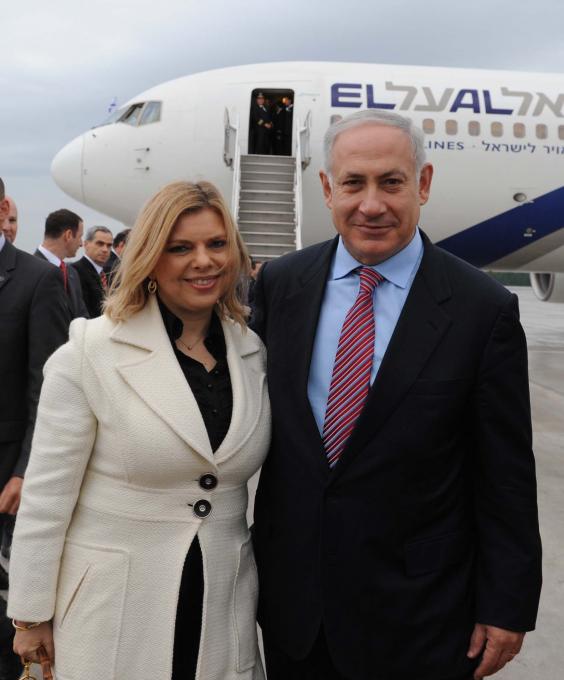 This bottle issue, questions over the purchase of garden furniture for their private home, and unusually high payments to the couple's electrician are likely to be at the centre of the investigation.
It's unlikely that the Netanyahus themselves will be questioned over the the spending. It is believed that most of the questions will firstly be directed at Ezra Saidoff, a staff member who oversees much of their affairs.
While the investigation is very embarrassing to Netanyahu, it's unlikely to topple any governments. Unless it is proven that there were criminal offences and Netahnyahu is connected to them, this incident is unlikely to be very significant. However, this is a rough time for Israel, and the allegations against the Prime Minister will hurt him politically.
Opposition lawmaker Karin Elharrar told Israeli news website Ynet that she plans to haul the Prime Minister in front of the parliamentary state control committee, which she heads, to answer to the accusations presented in the watchdog's report.
"I want him to give explanations. The state comptroller's report speaks of behavior that is, to put it lightly, inappropriate," she said.
Reuse content