Twenty-eight secret pages of a report locked away in a room in the Capitol in Washington lie in the centre of a crisis between America and Saudi Arabia which threatens to have severe and widespread repercussions.
The US Congress is considering legislation which would enable the families of victims of the September 11 attacks to sue Saudi Arabia, presented by the West as its most valuable ally in the Middle East, over alleged links with al-Qaeda terrorists who carried out the attacks on New York and Washington.
The issue had cast a long shadow over the recent visit of President Barack Obama to Riyadh, with the Saudis threatening to sell off $750bn of American assets they hold if the bill is passed by Congress.
The classified pages are in a file titled "Finding, Discussion and Narrative Regarding Certain Sensitive Narrative Matters", which have never been published from the findings of the Joint Congressional Inquiry into the attacks which killed 3,000 people and injured more than 6,000 others.
Former President George W Bush claimed the publication of this part of the report would damage America's national security by revealing "sources and methods that would make it harder for us to win the War on Terror".
But there is growing clamour for declassification of the pages along with allegations about attempts by the Saudis to keep their alleged role in the attacks hidden. The latest public figure to demand disclosure was Rudi Giuliani, the mayor of New York at the time of the attacks.
A Saudi prince, claimed Mr Giuliani, had given him a cheque for $10m (£7m) in an effort to persuade him to deflect attention away from the Kingdom. The former mayor said he returned the cheque after tearing it up. He declared: "His money he can keep and go burn it in hell. The American people need to know exactly what was the role of the Saudi Arabia government in the attacks: we are entitled to know who killed our loved ones and who almost killed us all."
It was reported on Sunday that White House House officials have said privately that at least some of the 28 pages will be made public.
10 examples of Saudi Arabia's human rights abuses
10 examples of Saudi Arabia's human rights abuses
1/10

In October 2014, three lawyers, Dr Abdulrahman al-Subaihi, Bander al-Nogaithan and Abdulrahman al-Rumaih , were sentenced to up to eight years in prison for using Twitter to criticize the Ministry of Justice.

AFP/Getty Images

2/10

In March 2015, Yemen's Sunni President Abd-Rabbu Mansour Hadi was forced into exile after a Shia-led insurgency. A Saudi Arabia-led coalition has responded with air strikes in order to reinstate Mr Hadi. It has since been accused of committing war crimes in the country.

Getty Images

3/10

Women who supported the Women2Drive campaign, launched in 2011 to challenge the ban on women driving vehicles, faced harassment and intimidation by the authorities. The government warned that women drivers would face arrest.

Getty Images

4/10

Members of the Kingdom's Shia minority, most of whom live in the oil-rich Eastern Province, continue to face discrimination that limits their access to government services and employment. Activists have received death sentences or long prison terms for their alleged participation in protests in 2011 and 2012.

Getty Images

5/10

All public gatherings are prohibited under an order issued by the Interior Ministry in 2011. Those defy the ban face arrest, prosecution and imprisonment on charges such as "inciting people against the authorities".

Getty Images

6/10

In March 2014, the Interior Ministry stated that authorities had deported over 370,000 foreign migrants and that 18,000 others were in detention. Thousands of workers were returned to Somalia and other states where they were at risk of human rights abuses, with large numbers also returned to Yemen, in order to open more jobs to Saudi Arabians. Many migrants reported that prior to their deportation they had been packed into overcrowded makeshift detention facilities where they received little food and water and were abused by guards.

Getty Images

7/10

The Saudi Arabian authorities continue to deny access to independent human rights organisations like Amnesty International, and they have been known to take punitive action, including through the courts, against activists and family members of victims who contact Amnesty.

Getty Images

8/10

Raif Badawi was sentenced to 1000 lashes and 10 years in prison for using his liberal blog to criticise Saudi Arabia's clerics. He has already received 50 lashes, which have reportedly left him in poor health.

Carsten Koall/Getty Images

9/10

Dawood al-Marhoon was arrested aged 17 for participating in an anti-government protest. After refusing to spy on his fellow protestors, he was tortured and forced to sign a blank document that would later contain his 'confession'. At Dawood's trial, the prosecution requested death by crucifixion while refusing him a lawyer.

Getty Images

10/10

Ali Mohammed al-Nimr was arrested in 2012 aged either 16 or 17 for participating in protests during the Arab spring. His sentence includes beheading and crucifixion. The international community has spoken out against the punishment and has called on Saudi Arabia to stop. He is the nephew of a prominent government dissident.

Getty
And former Democratic Senator Bob Graham, the former head of the Senate intelligence committee, reiterated his belief that Saudi Arabia was involved in the attacks at the highest level. He said "The most important unanswered question of 9/11 is: did these 19 people conduct this very sophisticated plot alone, or were they supported? So who was the most likely entity to have provided them that support? I think all the evidence points to Saudi Arabia. I think it covers a broad range, from the highest ranks of the Kingdom through these, what would be private entities."
Two Congressmen, both of whom have seen the secret document, are behind the bipartisan motion for declassification. Stephen Lynch, a Massachusetts Democrat, held that the report offers evidence of links between "certain Saudi individuals" and the terrorists behind the 2001 attacks. Walter Jones, a Republican, said it also sheds light on why President Bush was so opposed to publication : "It's about the Bush administration and its relationship with the Saudis."
The allegations of Saudi involvement in the attacks come against a backdrop of the ultra-conservative Kingdom's funding violent Islamist groups, often with the encouragement and support of the West. This continues now with accusations that the Saudis have supplied money and arms to the most extreme of the rebels fighting the regime of Bashar al-Assad in Syria.
The current round of exporting hardline, obscurantist Sunni doctrine from Saudi Arabia is traced back to 1992 when the country's senior Wahaabi clerics issued a Memorandum of Advice to the royal family effectively threatening a putsch unless they were allowed to play a central role of the policies of the Kingdom both home and abroad.
The royal family felt unable to resist the demands and a key move in facilitating this was the creation of the Wahaabi dominated Ministry of Islamic Affairs, with representatives in Saudi embassies and consulates. The alleged links of the Ministry's officials to the September 11 plotters is a key claim in the projected lawsuit.
Mr Giuliani's charge of attempted bribery against the Saudi prince came a day after it was revealed that the flight certificate of an al-Qaeda bombmaker named Ghassan Al-Sharbi, who had taken flying lessons for the September 11 mission, was found in an envelope stashed away at the Saudi embassy in Washington.
The certificate, along with other documents was found at the embassy during investigations after he was captured in 2002 in Pakistan, which has become a conduit for Wahaabi-funded terrorism.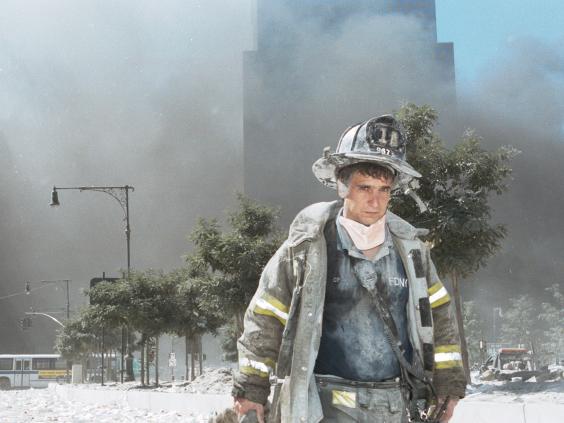 Al-Sharbi, who had not taken part in the September 11 attacks, has been held since at Guantanamo Bay. An official memo about the licence, called Document 17, written in 2003, was quietly declassified last year but did not come to public awareness until an activist, Brian McGlinchey, discovered and published it in his blog last week.
There was also a connection, it has emerged, between the Kingdom's legations in America to two Saudis, Nawaf al-Hamzi and Khalid al-Mindhar, who had arrived in the US in 2000 as the part of the first wave of September 11 hijackers.
The two men were set up in an apartment in San Diego by Omar al-Bayoumi, a fellow Saudi, who also helped them with social security paperwork and information about flying courses. There were reports that he also introduced them to an imam, Anwar al-Awlaki, who later became known as the "Bin Laden of the internet" and was killed in an American drone strike in Yemen.
Al-Bayoumi received Saudi government funding for his stay in the US through a Saudi aviation services company called Dallah Alco. He was listed in FBI files before the September 11 attacks as a Saudi agent (something the authorities in the Kingdom deny) and was a frequent visitor to the Kingdom's Washington embassy and consulate in Los Angeles.
Al-Bayoumi acknowledged to US investigators that he had an hour-long meeting with Fahad al-Thumairy, an official of the Ministry of Islamic Affairs, who he described as his spiritual mentor at the Saudi consulate in Los Angeles, the same day that he had met al-Hamzi and al-Mindhar. Two years later al-Thumairy was stripped of his diplomatic immunity and deported from the US because of suspected terrorist links.
Osama Basnan, another Saudi living in San Diego at the time, also spent time with the hijackers, al-Hamzi and al-Mihdhar. Basnan received around $75,000 from Princess Haifa bin Sultan, the wife of Prince Bandar bin Sultan, the Saudi ambassador to the US. The money was said to be for medical treatment for Basnan's wife. Some of it went to Al-Bayoumi. Basnan was arrested for visa fraud in August 2002 and deported two months later to Saudi Arabia.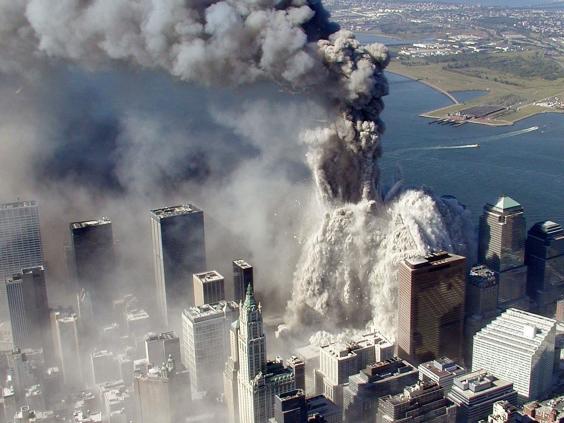 The lawsuit being brought over alleged Saudi culpability claims that some of Princess Haifa's money was used in the upkeep of the two hijackers in San Diego. The FBI maintains it has no evidence of this and the 9/11 Commission stated it had found no link between the attacks and the royal family.
Al-Bayoumi moved to the UK in July 2001 and began a PhD course in business management at Aston University in Birmingham. He was arrested ten days after the September 11 attacks by British police at the request of the FBI. However, the US authorities subsequently said they had found no link between him and terrorism. He was released, continued his studies at Aston and later moved back to Saudi Arabia. Under Congressional pressure the FBI later reopened the case, but stood by its previous decision.
In 2012 Prince Bandar was in the news over issues of terrorism. The Prince, by then the head of his country's intelligence service, had been tasked by the Saudi King to organise the Syrian rebels. Bandar, at a meeting in Moscow, allegedly threatened Vladimir Putin that Chechen Islamists could be activated to carry out attacks on the upcoming Sochi Olympics unless the Russian president stopped his support for Assad.
Bandar was rebuffed by a furious Putin who threatened retaliation. Details of the meeting were leaked by the Kremlin, and the Prince was relieved of his Syrian responsibilities soon afterwards by the King.
The bank used by Prince Bandar's wife to send her money was to became mired in controversy and fined for breaching money laundering regulations. It was found to have links with the CIA, with some of its officials having security clearance. The FBI discovered that a number of prominent Saudis holding accounts there with Prince Bandar a regular user.
Jonathan Bush, an uncle of George W Bush, was a senior executive af Riggs Bank. He helped bring in investors for George W Bush's first oil venture, Arbusto. He was a major contributor and fundraiser to his nephew's presidential campaign in 2000 and was named a "Bush Pioneer" for raising more than $100,000.
Jonathan Bush had been fined $30,000 in Massacheussets and a smaller sum in Connecticut in 1991 for violating registration laws on security sales in 1991. He was banned from security brokerage with the public for a year.
In May 2004 Riggs Bank was fined $25m by US authorities for violation of money laundering laws, it also agreed to pay $9m to victims of the former Chilean dictator Augusto Pinochet for illegally concealing and moving his funds out of the UK. In February 2005 PNC Financial Services acquired Riggs Bank and phased out the controversial embassy business.