Rana, a mother of four, lives in Jamarana, a relatively safe suburb of Damascus which does not suffer from heavy rebel shelling. 
"When we had to flee to this area to find safety, we did not have enough money to rent a better place. We have no money to buy mattresses and blankets, or clothes for the children," Rana told the Red Cross.
Rana had to give up work as a teacher in order to care for her family, but their breezeblock walled, unfinished apartment is not fit for purpose - especially with the onset of winter. Rana has barely enough to get by and she and Hala, Omar, Hib and Afaf are dependent on food aid from the Syrian Arab Red Crescent (SARC). 
A new initiative from the Red Cross in Norway and Ikea, designed by ad agency POL, is aimed at bringing the realities of the civil war home by creating an exact replica of Rana's accommodation for shoppers to explore for themselves.
The project called '25 metres of Syria' was nestled among the other showrooms at Ikea's flagship store outside Oslo. I t features stories and more information about Rana's family and the war written on Ikea's iconic information tags dotted on objects throughout the tiny 25m² installation, as well as calls to action explaining how people can help or donate. 
"We had been working with the Red Cross for months, so we had a lot of footage from Syria. But no matter how emotional it was, nothing got close to the experience of visiting people in a war zone," Maja Folgero of the campaign said in a statement. 
"We realised we could give Norwegians that experience at Ikea. At the one place where you think of and plan the future - the apartment served as a physical reminder of how lucky we are," she said.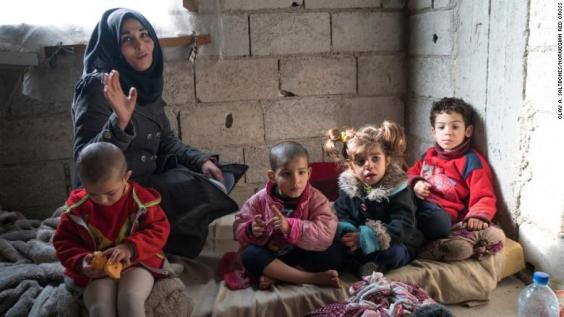 The replica of Rana's home was an incredibly successful awareness raising project: the campaign's creators said that 40,000 people visited the store while the installation was up in October, many of them just to see the Syrian home. 
The wider fundraising effort raised £19million towards Syrian humanitarian relief, the Red Cross said. 
"Placing a Syrian home next to all the Scandinavian homes was obviously a brave move from the warehouse, but it made it clearer than any TV commercial how crucial it is to donate and help," Ms Folgero added.
Reuse content