The United States and European Union suspended a number of sanctions against Iran, after international inspectors confirmed Tehran had kept its side of a deal aimed at curbing its nuclear programme and had stopped high-level uranium enrichment.
It is the first step in a six-month plan agreed in November aimed at preventing Iran developing a nuclear weapon. The breakthrough came after months of talks between the Islamic republic and negotiators from the US, Russia, China and three EU nations.
The Foreign Secretary, William Hague, said Monday's developments marked a "milestone", while Baroness Ashton, the EU foreign policy chief, called them "an important first step". But she cautioned that more work was needed "to fully address the international community's concerns regarding the exclusively peaceful nature of the Iranian programme".
Tehran insists that it has no ambition to develop a nuclear weapon and is pursuing uranium enrichment for peaceful purposes. US and European sanctions have had a crippling effect on its economy, and the lifting of some measures is forecast to generate billions of euros in revenue. While sanctions remain on imports of oil, insurance firms based in the EU will be able to insure tankers carrying Iranian crude. Sanctions on the import to Europe of petrochemicals and the trade with Iran in precious metals have also been suspended. Washington has eased similar sanctions.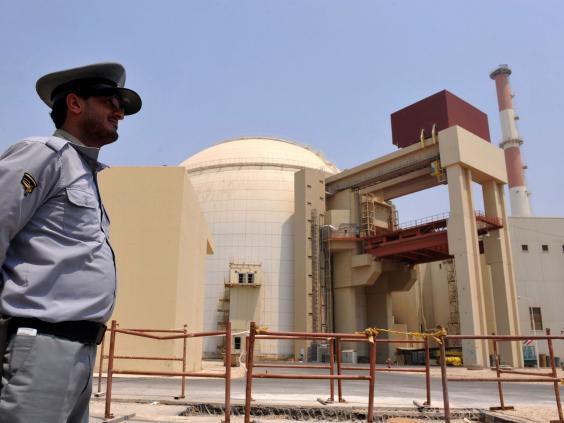 The announcements came after inspectors from the International Atomic Energy Agency confirmed that enrichment of uranium to 20 per cent – close to the level needed for weapons – had stopped at two facilities. Iran will also dilute existing uranium stockpiles and take a number of other measures under the deal agreed by the government of President Hassan Rouhani, a moderate whose election last year is credited with breaking a long diplomatic impasse between Iran and world powers.
"These actions represent the first time in nearly a decade Iran has verifiability enacted measures to halt progress on its nuclear programme" said the White House spokesman, Jay Carney. Negotiators still need to reach a permanent solution to Iran's nuclear programme. Lady Ashton said she hoped to launch the next round of talks in February.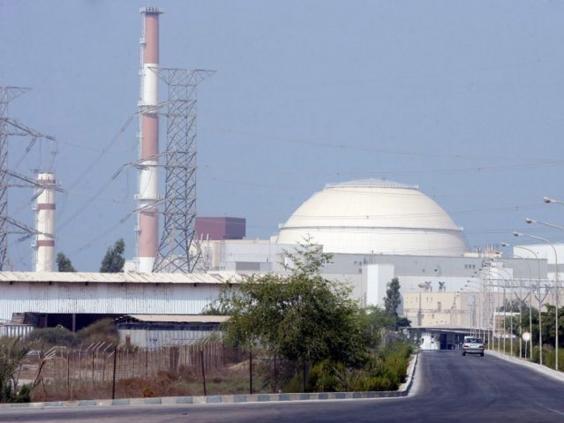 The IAEA said Tehran had begun the dilution process and that enrichment of uranium to 20 percent had been stopped at the two facilities where such work is done.
"The Agency confirms that, as of 20 January 2014, Iran ... has ceased enriching uranium above 5 percent U-235 at the two cascades at the Pilot Fuel Enrichment Plant (PFEP) and four cascades at the Fordow Fuel Enrichment Plant (FFEP) previously used for this purpose," its report to member states said.
It was referring to Iran's two enrichment plants, at Natanz and Fordow. Cascades are linked networks of centrifuge machines that spin uranium gas to increase the concentration of U-235, the isotope used in nuclear fission chain reactions, which is found in nature at concentrations of less than 1 percent.
In return, Tehran is expecting to be able to access £2.6 billion in oil revenues frozen overseas, and resume trade in petrochemicals, gold and other precious metals.
The US government estimates the value of sanctions relief at about $7 billion ($4.2 billion) in total, although some diplomats say this will largely depend on the extent to which Western companies seek to re-enter the Iranian market.
The deal was reached after months of secret negotiations between Washington and Tehran, and marks a new thaw in relations between the United States and Iran, enemies since the 1979 Iranian revolution.
The breakthrough is widely seen as a result in part of the election last year of Hassan Rouhani, a relative moderate, as Iran's president. Rouhani is expected to court global business this week at the World Economic Forum in Davos, although any future trade bonanza depends on the long-term success of nuclear diplomacy.
Washington has made clear its view that it is premature for industry to start doing business with Iran again as most of the sanctions remain in place for now.
Reaching the final accord will mean overcoming decades of deep-seated mistrust between Iran and the West, and politicians on both sides have warned it will be hugely challenging.
The preliminary deal does dampen talk of war: the United States and Israel had both refused to rule out military action against Iranian nuclear sites if the matter could not be resolved by diplomacy.
But Israel has branded the deal a "historic mistake" as it does not dismantle Tehran's uranium enrichment programme.
Its allies in the US Congress have threatened to impose new sanctions on Iran, even though President Barack Obama has urged them to give diplomacy a chance.
Mark Dubowitz, head of the Foundation for Defense of Democracies in Washington and a proponent of tough sanctions on Iran, said that by providing economic relief, the West will lose future bargaining power.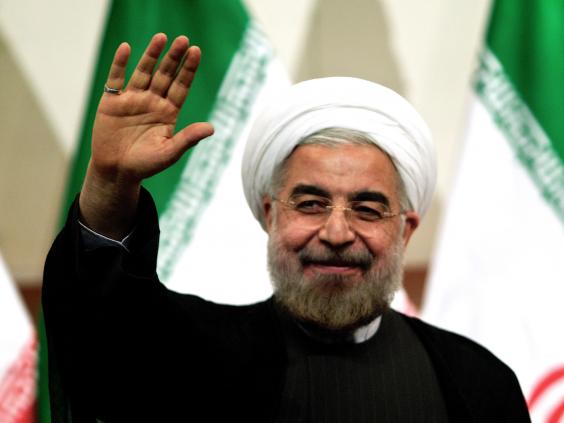 "The interim deal does nothing over the next 12 months to prevent Iran from proceeding with the nuclear-weapon and ballistic-missile research that are the keys to a deliverable nuclear weapon," he said. "Ahead of final negotiations, Tehran will be in a stronger position to block peaceful Western efforts to dismantle its military-nuclear programme."
The UN nuclear watchdog will play a key role in checking that Iran implements the deal, but its increased access falls short of what it says it needs to investigate suspicions that Tehran may have worked on designing an atomic bomb in the past.
Additional reporting by Independent staff
Reuse content