The US military said it has air-dropped weapons, ammunition and medical supplies to the Kurdish fighters battling Isis to retain the key Syrian town of Kobani.
The US Central Command said the US Air Force C-130 aircraft had delivered the supplies provided by Kurdish authorities in Iraq, which intended to "enable continued resistance against Isis's attempts to overtake Kobani".
While the US has been making air strikes in Iraq and Syria for some time, it is the first of such a delivery made by the US despite more than a month of fighting in the key border town next to Turkey, and the Syrian Kurdish armed troops have already asked for further support.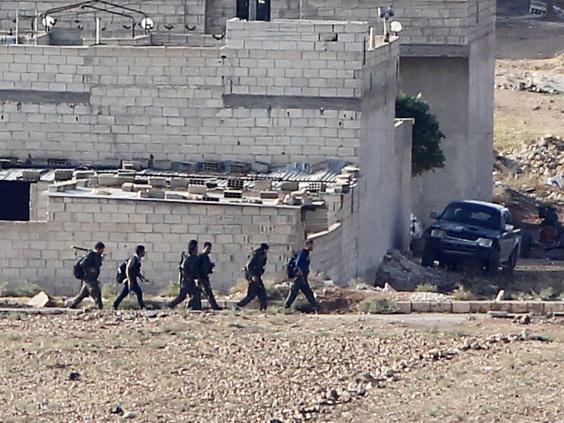 "It will have a positive impact on the course of military operations and certainly we are still hoping for more support," Redur Xelil, part of the group defending the Syrian border town, told Reuters news agency.
The US began its air strikes against Isis (also known as Islamic State) in August, first targeting the militants in Iraq before moving on to targets in Syria a month later.
Central Command said Isis's advance to Kobani had been slowed by 135 US airstrikes in the area in recent days, which it claimed had killed hundreds of the terror group's fighters. "However, the security situation in Kobani remains fragile as Isis continues to threated the city and Kurdish forces continue to resist," it said, admitting: "Kobani could still fall."
The aid drops are likely to anger US ally Turkey, which has strongly opposed arming the Syrian Kurds and reportedly bombed Kurdistan Workers Party (PKK) positions last week.
A Kurdish politician in the Turkish government called the American aid "positive, even though it came late". Speaking to Bloomberg by phone, Faysak Sariyildiz said: "We don't know what kind of small arms those supplies included, but these gangs are still attacking with heavy weapons, so there is still a need for similar weapons to be able to defeat them."
Additional reporting by Reuters
Reuse content