The Prime Minister, Benjamin Netanyahu, has urged calm from Israel's Druze minority after a Druze mob murdered a wounded Syrian who was being transported by military ambulance to an Israeli hospital.
The incident came amid anger among the Druze in Israel over Israeli provision of medical treatment to what they say are Islamist fighters from Syria, who have posed a threat to the Druze, and a broader failure on Israel's part to help the Druze in Israel.
Mr Netanyahu said: "We will locate those who carried out this lynching and bring them to justice. We are a state of law, not of the anarchy that is spreading around us. I call on the heads of the Druze community to calm spirits and to tell every Druze citizen that they must respect the law and the soldiers of the Israel Defence Forces and not take the law into their own hands."
Monday night's attack, which occurred in the Israeli-occupied Golan Heights and involved a crowd of around 150 people, was roundly condemned by Druze secular and religious leaders.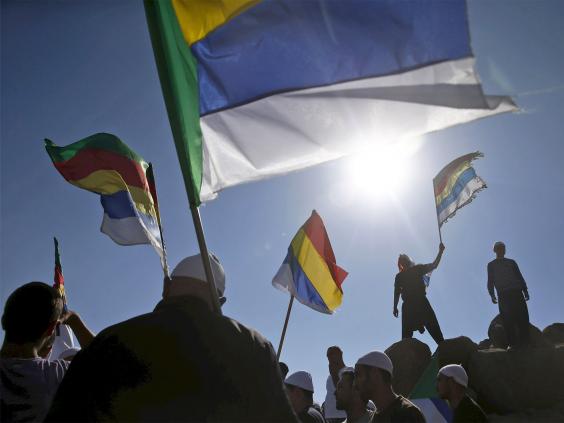 The Israeli Druze spiritual leader Sheikh Moafaq Tarif told Israeli Army Radio that "the Druze faith, the Druze values and Druze customs forbid harming the wounded. We vehemently condemn incidents like these".
Islamic extremists consider the Druze, whose religion is an ancient offshoot of Islam, to be heretics. Earlier this month around 20 Druze people were killed by Jabhat al-Nusra fighters in Idlib, northern Syria. 
Tensions reached a peak last week after rebels surrounded the Druze town of Hader, just across the border form the Israeli-occupied Golan Heights, where many of Israel's Druze live. Both Israeli and Golan Druze feared a massacre there and pleaded for Israeli and foreign intervention.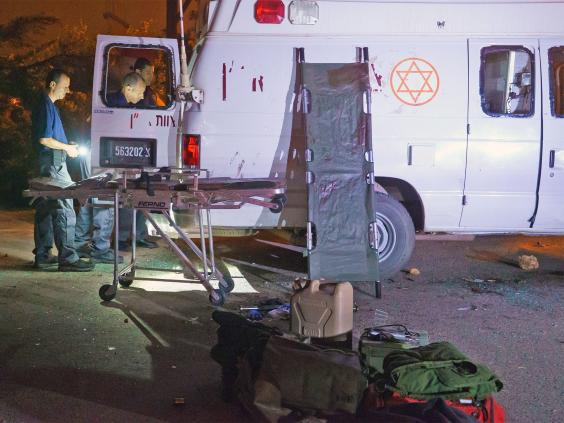 The Israeli police spokesman, Micky Rosenfeld, said the ambulance was taking two injured Syrians from a border crossing to hospital when the crowd attacked it. "The crowd severely beat the two Syrians in the ambulance, one died of his wounds and the other is in critical condition," he said.
Two soldiers were lightly wounded in the attack. The army said the two Syrians who were attacked were civilians and denies aiding Jabhat al-Nusra . But a military spokesman said the army proffers medical assistance to whoever reaches the border crossing.
The incident in the Golan Heights came hours after a similar attack in northern Israel by a group of Druze on a military ambulance conveying a wounded Syrian to hospital ended without injuries.
Druze communities across Israel, Syria and Lebanon are generally loyal to their home countries. Many of the 110,000 Druze in Israel serve in the army or are veterans.
The official Syrian news agency, Sana, termed the mob "heroes" and said those in the ambulance were "terrorists from the Nusra front".
Reuse content