The former head of Israel's Mossad intelligence service, Efraim Halevy, has called for "direct dialogue" with his country's sworn enemy Hamas, to encourage it to adopt a less hostile and more pragmatic approach toward the Jewish state.
Speaking to The Independent, Mr Halevy said he favoured reaching a long-term ceasefire with Hamas, the Islamist movement that runs the Palestinian enclave in Gaza and with which Israel fought a 50-day war last summer.
That conflict left more than 2,100 Gazans dead, mostly civilians according to the UN, and caused 72 Israeli fatalities, 66 of them soldiers.
Israeli dialogue that was "not only of confrontation and weaponry" would create possible benefits and incentives for Hamas, he said, which would mean "we could start the long trajectory that would ultimately lead to a kind of mutual existence situation".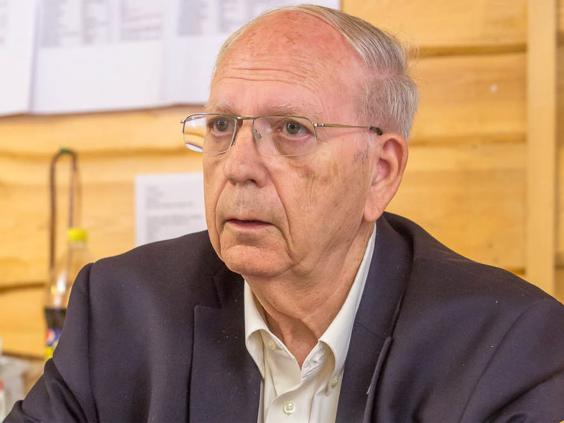 His comments come amid a significant shift in attitude towards Hamas by some leading Israelis, following the rise of Isis across Syria and Iraq and signs of growing support for the jihadist group more widely across the Middle East.
Salafists in Gaza have announced their backing for Isis and one Salafist group was responsible for firing two rockets into Israel in recent weeks, violating the informal ceasefire that ended last summer's war.
Israel's response was relatively soft, striking only empty buildings in its retaliatory air attacks, and senior Israeli army officials have praised Hamas for cracking down on the Salafists. Last week, Hamas security forces shot dead a militant Salafist leader in Gaza during an attempt to arrest him after he was found with a suicide vest. It was claimed that the young man had pledged allegiance to Isis.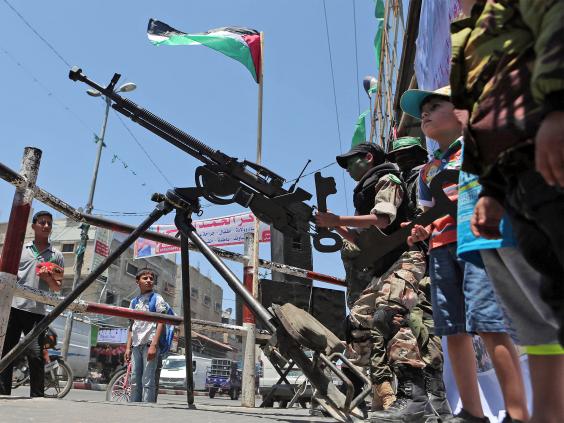 Israel said its military operations last summer were aimed at ending the Hamas rocket attacks that forced hundreds of thousands of residents of southern Israel to seek refuge in shelters. But Mr Halevy, who served as Mossad director for four years until 2002 and later served as an adviser to former Prime Minister Ariel Sharon, said that Hamas, whose stated goal is an Islamic state in all of Palestine, including Israel, has an interest in creating improved living conditions in Gaza, which is currently blockaded by both Israel and Egypt.
"I think Hamas wants to achieve a sizeable benefit in terms of the quality of life in Gaza, and wants a degree of acceptance not as a state but as a qualified player," he said. "It would obviously be a two-way street. Hamas would have to tread a different route than it does now, but we have not given them any options but confrontation.
"One should look for ways and means of testing the waters on both sides. There is a possibility they would be inclined to take a more practical approach." Mr Halevy cautioned, however, that any such development would be "on an incremental scale, not a dramatic scale".
An Israeli government official, who asked for anonymity, took issue with Mr Halevy's approach. "There has been no change in the view of Hamas as a terrorist organisation," he said. "They're trying to re-establish their military infrastructure in Gaza in terms of tunnels and rockets."
But the official did not dispute media reports that Israel has been dealing indirectly with Hamas through a Qatari mediator over the possibility of a long-term ceasefire. Hamas, for its part, is anxious to achieve the lifting of the blockades. "There are no direct negotiations with Hamas, no direct conversations," the official said.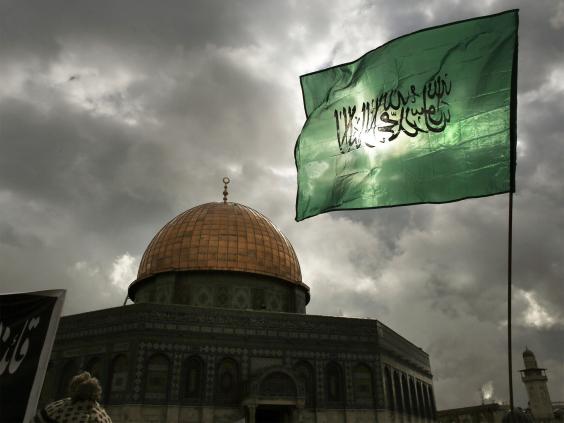 Mr Halevy is not alone in advocating talking to Hamas. Israeli President Reuven Rivlin recently called for negotiations with the Islamic group. "I'm not opposed to talking to anyone willing to talk,'' he said last month. General Sami Turgeman, the Israeli army's southern front commander, said early this week, according to Israel Radio: "You don't go into another war in Gaza over a few rockets by a rebellious group." He credited Hamas with "making big efforts to impose its will on the Salafi organisation".
Other recent remarks by Mr Turgeman point up what analysts say is grudging accepting by some in Israel's defence establishment that Hamas may be the best bet for stability in Gaza. "The sovereign in the Strip today is Hamas and as of now, and in the foreseeable years, there is no alternative to it as the holder of government," he said in a public lecture last month.
Reserves Colonel Shaul Shay, the former deputy head of Israel's National Security Council, told the Independent: "It is definitely an Israeli interest that Hamas succeed against the Salafis, whose mode of action is jihad at all costs and who don't care about the price Gazans will pay for their actions against Israel. When I look at the relative threats, it's not that Hamas became lovers of Zion – but, in contrast to the Salafis, Hamas is a group with responsibility towards the population of Gaza."
A long-term ceasefire was desirable for both Israel and the population of Gaza. and was attainable "because the interest of both sides is to keep the quiet," he added.
Reuse content