An ultra-Orthodox Jewish assailant has stabbed six people at Jerusalem's annual gay pride march.
According to a paramedic at the scene, at least two of the six injured are in a serious condition.
BREAKING: At least four stabbed at Jerusalem Pride Parade, updates to come. pic.twitter.com/Mptz9MRAVB

— +972 Magazine (@972mag) July 30, 2015
Police spokeswomen Luba Samri said that a suspected ultra-Orthodox Jewish man had stabbed six of the marchers.
The suspect has been arrested and is currently being questioned by police.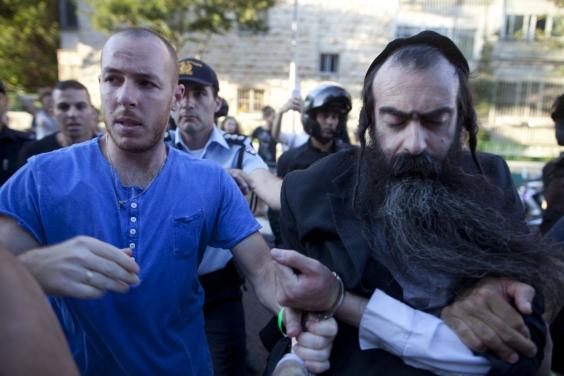 Police say that the attacker is Yishai Schlissel, a man who carried out a similar attack when he stabbed three people at the parade in 2005.
He was sentenced to 12 years in prison, and was released recently.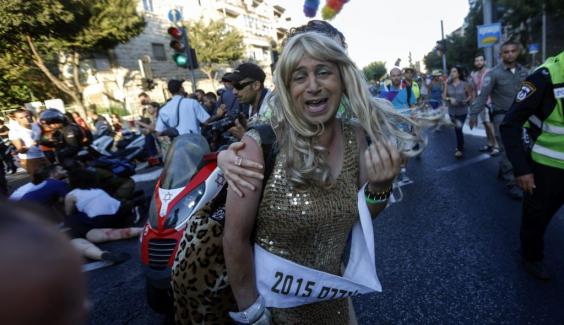 "I saw an ultra-Orthodox youth stabbing everyone in his way," said Shai Aviyor, a witness interviewed on Israel's Channel 2 television.
"We heard people screaming, everyone ran for cover, and there were bloodied people on the ground," Aviyor said.
Right now: right wing activists attack #jerusalem #pride people are injured it is scary pic.twitter.com/CDm3Our2w9

— Mori Rothman-Zecher (@Moriel_RZ) July 30, 2015
In the past, the march has been a focal point of tensions between Israel's mostly secular population and the minority of ultra-Orthodox Jews in the area, who objehad carried out same attack 10 years ago ct to public displays of homosexuality.
Prime Minister Benjamin Netanyahu condemned "as a most serious incident" what was the worst attack in years on the event in Jerusalem, a city where the religious population is more prominent than in other parts of Israel.
Photo by @israelphoto of the stabbing that just took place at the Jerusalem LGBT Pride Parade. Deeply upsetting. pic.twitter.com/AZYENCrchO

— Amy Spiro (@AmySpiro) July 30, 2015
Oded Fried, the head of a leading gay rights group, said the march would go on despite the attack. "Our struggle for equality only intensifies in the face of such events," he said.
Rioting broke out in an ultra-Orthodox neighbourhood before the 2006 parade, but the day itself passed without incident.
Reuse content