Israeli activists have volunteered to sleep in the West Bank village of Khirbet Susiya, fearing the Israeli army may carry out a threat to demolish it.
The village's battle for survival is also being backed by the UK and US governments which view it as a test case of Palestinian ability to stay on occupied land in the face of Israeli pressure. Israeli military authorities say the village of 340 people was built illegally, but villagers and their backers say it is virtually impossible to get building permission due to discriminatory Israeli planning practices.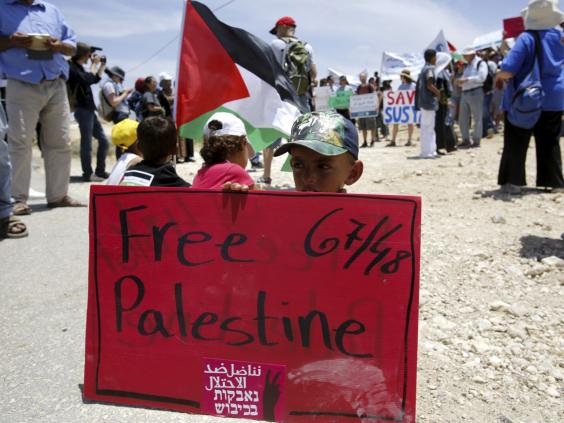 Villagers say they were told last week that the demolitions would be carried out after the Eid al-Fitr holiday, which ended on Sunday. "It is very important to be with the Palestinians so that they feel they are not alone and that there are people who care," said Amiel Vardi, a teacher from Jerusalem who is organising the shifts.
He noted that the Palestinians of Khirbet Susiya were expelled from their original village in 1986 to make way for an archaeological park. They then moved to nearby agricultural land they own.
Oil spill in Israel - In pictures
"Today they are facing another expulsion. There is a chance to prevent it but it depends on the amount of public and international pressure we can muster. That is the only thing that can defend the village," Mr Vardi said. Among Israeli groups supporting the villagers are Rabbis for Human Rights, which, with UK government funding, has been waging a legal battle that will be renewed with a high court hearing on 3 August.
Ari Briggs, spokesman for Regavim, a right-wing NGO backing the demolition, said the area the Palestinians want to stay on is "not suitable" for recognition as a village because it is situated between the archaeological park and the Jewish settlement of Susiya and there is therefore no room for it to grow.
Mr Briggs said the Palestinians have been offered a better location to live on a few kilometres away and could continue to cultivate their current farmland but have refused. "Without the threat of demolition, there is no way to get the squatters to accept any alternative," he said. Villagers say that if they move away from their farmland, it will be taken over by settlers.
The sleeping shifts are expected to take place this week.