Just weeks before he was killed by Isis militants in Syria, the former British soldier wrote to a friend that he hoped his mum might be "a bit proud" of her son.
Konstandinos Erik Scurfield, a former Royal Marine from Barnsley in South Yorkshire, is believed to have died from a mortar wound while fighting Islamic State militants in the frontline village of Tek Khuzela, Syria, on Monday.
In the last message sent by Mr Scurfield, after his parents had been informed by the British Army he had travelled to Syria and was fighting alongside the Kurdish forces, he writes: "I think she's [his mum] taken it pretty well, I might even think she's a bit proud."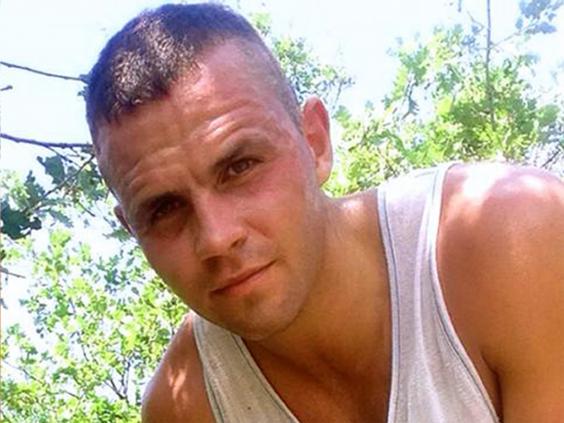 His family have paid tribute to their son, writing in a statement: "His flame might have burned briefly but it burned brightly with love, courage, conviction and honour."
Mr Scurfield is believed to have been recruited by a group called the Lion of Rojava, arriving at their Syrian base around 6 December and joining up with two other foreign fighters.
In earlier messages, obtained by The Sun, the 25-year-old former soldier – writing under a false name – reassures his friends, updating them on his movements.
"I'm safe, and I'm with the YPG (Kurdish People's Protection Units), they are the military group that's protecting the Kurdish areas in Syria," he tells friends on 6 December.
Power struggle: Isis areas gained and lost
The former soldier writes that many westerners leave only a few weeks after joining the group, shocked by the Kurds apparent disorganisation and their "skills and drills".
But he continues: "The Kurds don't do stuff like us but they never drip about going on patrol."
He also appears to criticise some Westerners attitudes, telling friends: "they leave because they can't deal with the cold or the ambush."
In other messages he offers advice for those thinking about traveling to Syria, telling them to join the Lions of Rojava group: "When the fighting picks up in February and March they will need people."
In the last message sent on 5 January, Mr Scurfield tells his friends: "I hope to have some better stories next time."
Reuse content